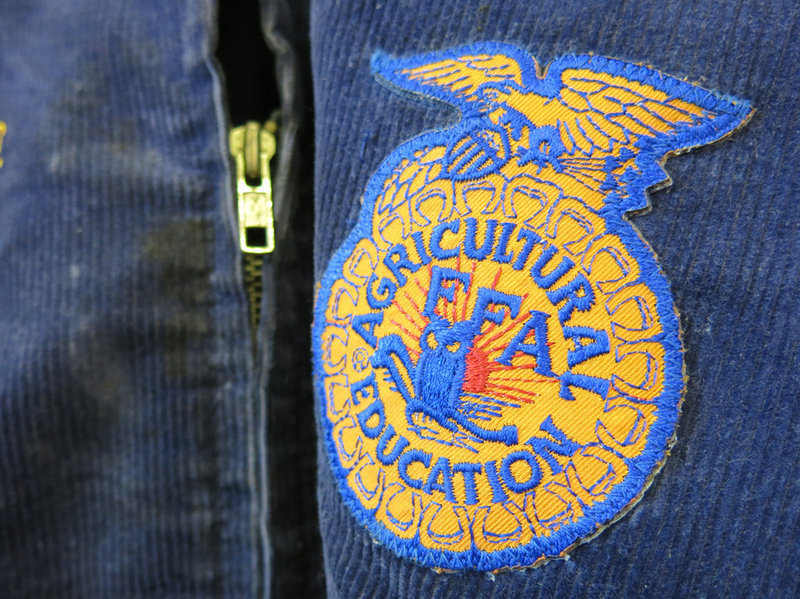 NRD Grant a Big Boost to S-RC Greenhouse Project
SRC Staff
Friday, September 06, 2019
Upper Big Blue Goes for Green
Natural Resources District to Provide Funding for Educational Greenhouse
Training the next generation of plant scientists is important work. That's why the Upper Big Blue Natural Resources District announced today that Shelby-Rising City Schools will be the recipient of grant funding for a greenhouse and environmental studies lab to be constructed in 2020. The assistance is provided through the Upper Big Blue NRD's Educational Capital Projects Fund (ECAP).
Established in 2018, ECAP exists to support natural resources related educational capital projects that provide experiential learning environments and opportunities for district citizens. Examples of the kind of projects that ECAP will fund include educational gardens or beekeeping/honey production equipment, interactive environmental exhibits, and learning displays.
The total cost for the greenhouse at Shelby-Rising City is $75,000, of which the Upper Big Blue NRD will provide $4,750. Other funding will be provided by the school district building fund, the school's FFA chapter fundraisers, private donations, and additional grants. The facility will be located on school property and be used for precision agricultural and environmental science, biology, and general agricultural instruction. The school district serves 410 students from pre-school to grade 12, from Shelby, Rising City, Columbus, Duncan, Silver Creek, and surrounding communities.
"We are excited to partner with schools in our district to enhance the quality of instruction available to their students," said David Eigenberg, general manager of the Upper Big Blue NRD. "This greenhouse and environmental studies lab will be a great learning space for all of the students in Shelby-Rising City Schools and we are honored to be a part of it."
"Shelby-Rising City Schools is very appreciative of the grant from the Upper Big Blue NRD. Our students will directly benefit from the plant science curriculum our District offers with a greenhouse to use a laboratory to study the most effective way to manage natural resources." said Chip Kay, Superintendent of Shelby-Rising City Schools. "This will open up opportunities across the curriculum in all grades."
Construction on the greenhouse is expected to begin as soon as 50% of necessary funding is raised. Those that are interested in applying for ECAP funds can find more information and an application at https://www.upperbigblue.org/education.
If you are interested in donating to the S-RC Greenhouse Project you can contact Chip Kay, Superintendent or Morgan Segner, Agriculture/FFA Teacher at 402-527-5946.