The 2023 One Act District teams have been released.

Sept. 28 Activities Girls Golf @ Centura Invite (Cairo, NE), 10 am JV/Varsity Volleyball vs. Wilber-Clatonia, 5:30/6:30 Jr. High Volleyball vs. Humphrey LHF (West Gym), 4:30/5:30/6:30
https://rb.gy/zlpwd
JV/Varsity Softball vs. Milford (@ DC), 5:00/6:30
https://t.ly/teEBw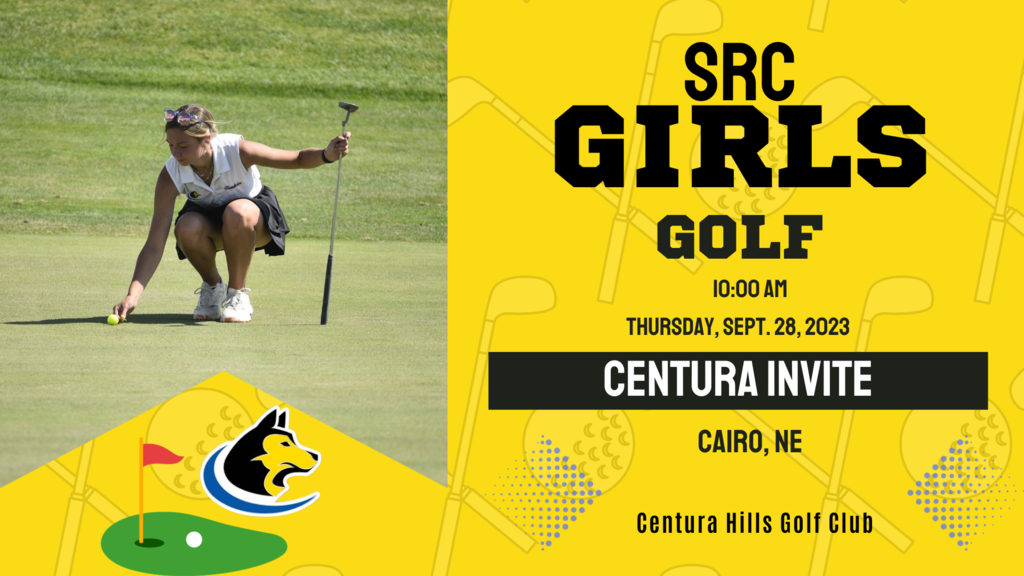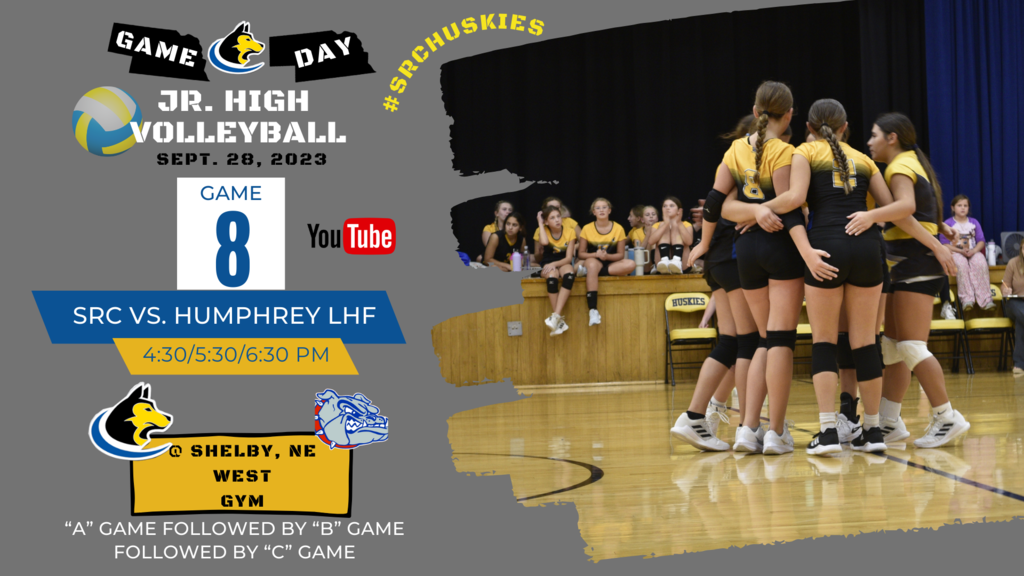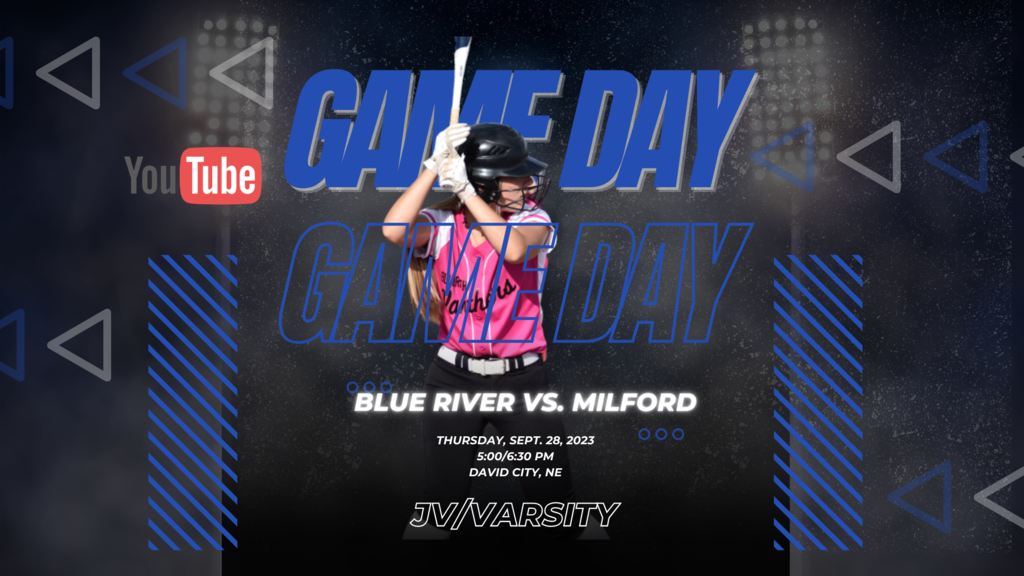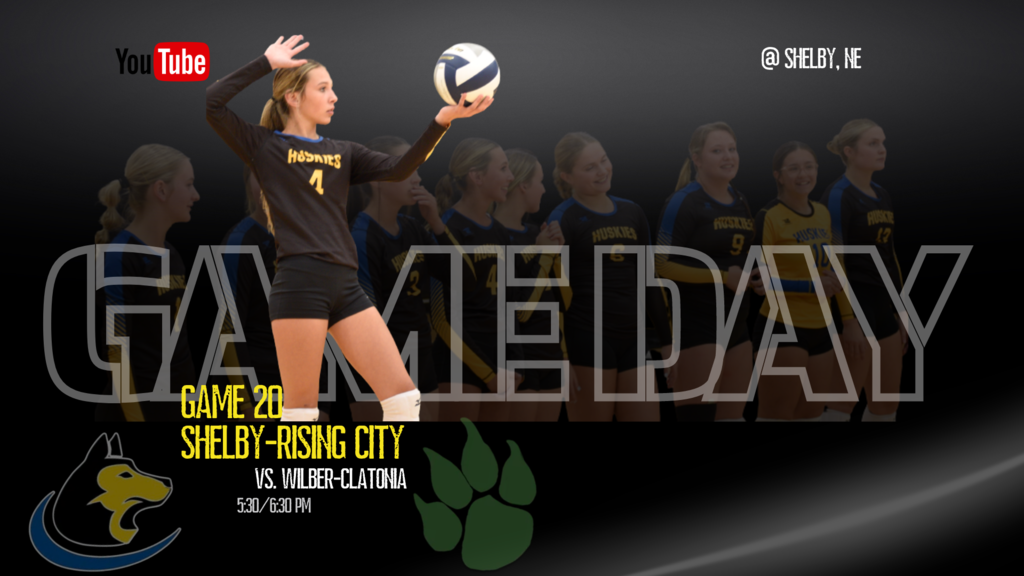 Kicking-off another year of Book-It for K-5 students and families! 💛 🖤 💙 👾📚👽🐾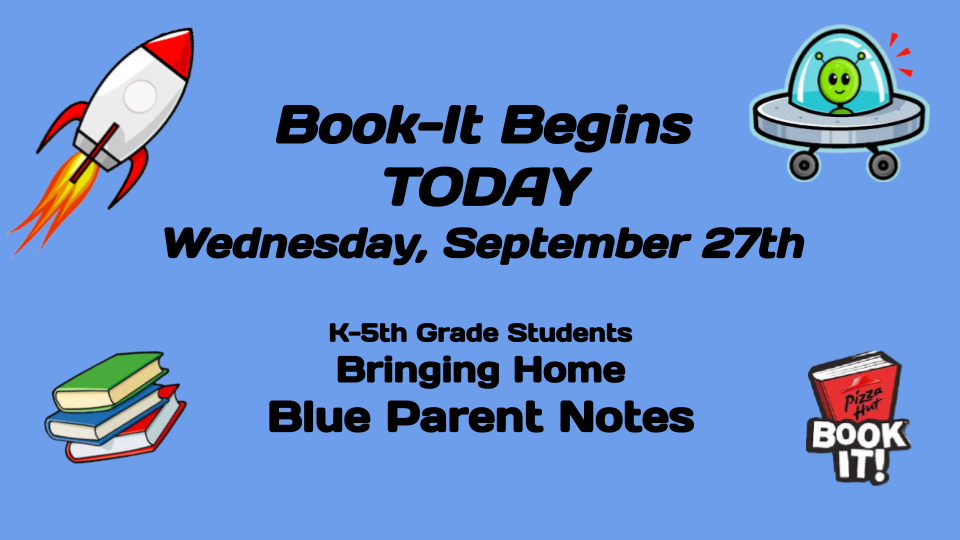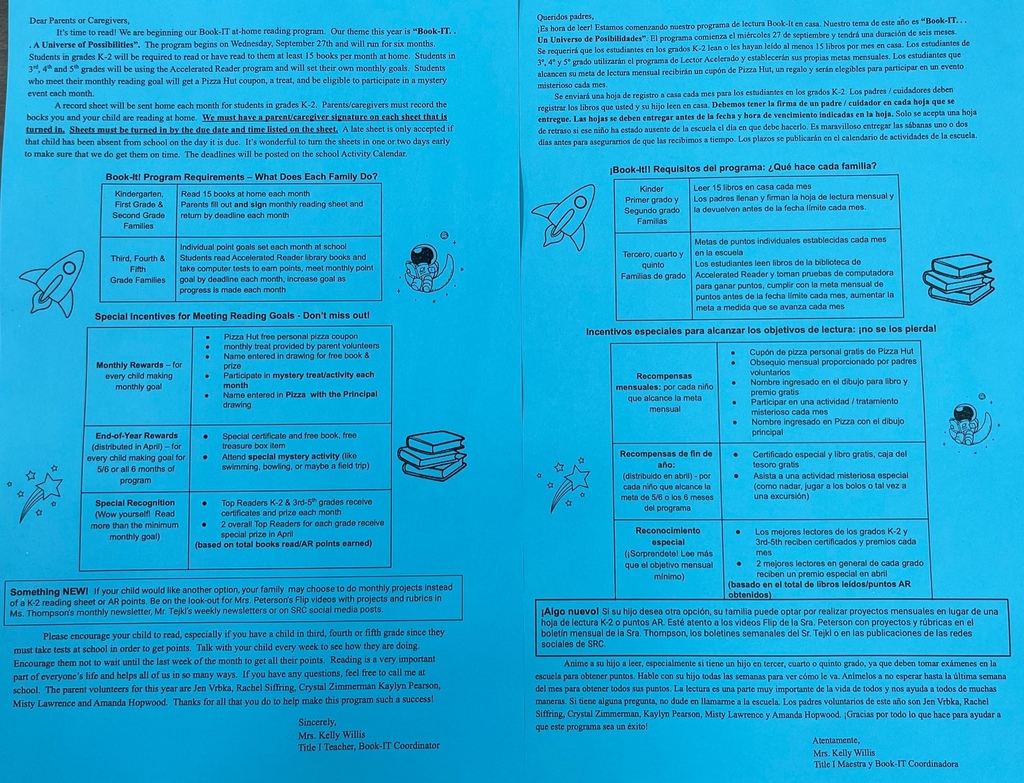 This Friday night will be Senior night for our football team at 6:30 pm on the Football field. Come out early Friday night and support our seniors!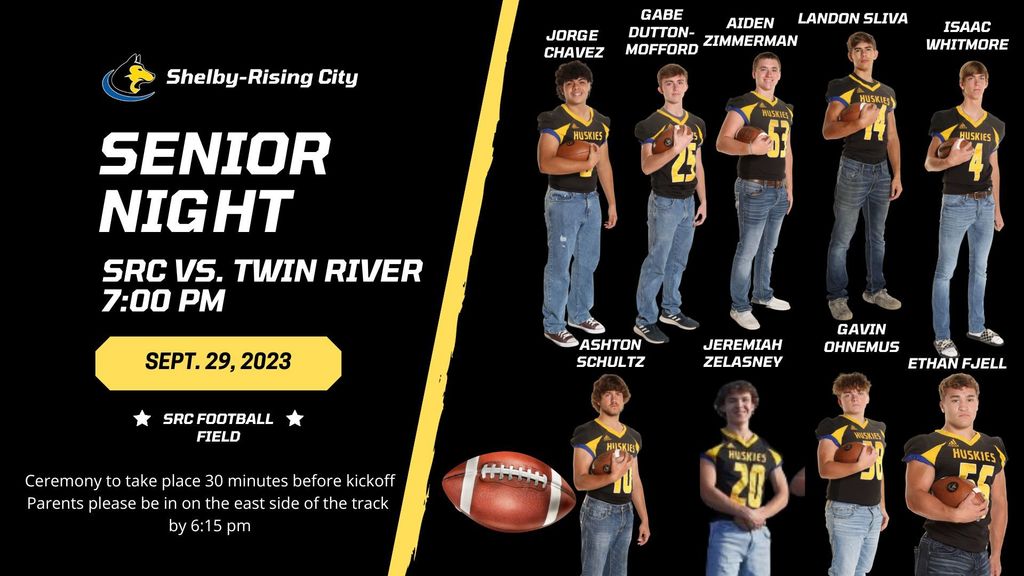 Girls Golf District Tee Times - Tuesday Oct. 3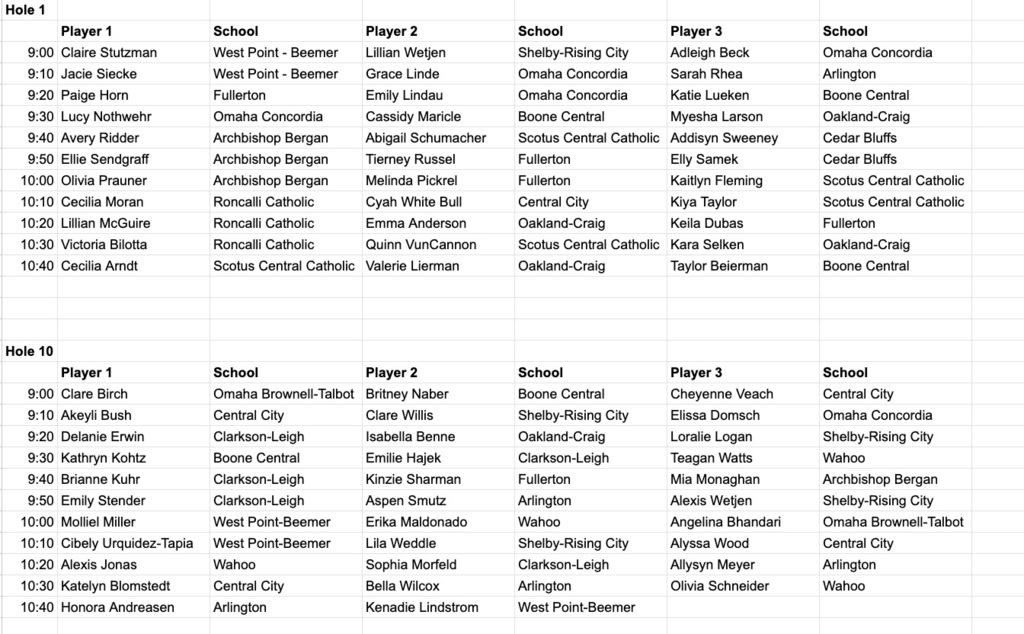 Softball District Bracket tentative plan. If anything changes a new bracket will be posted. Blue River will open with Lakeview.


JV pushed. Varsity Swept!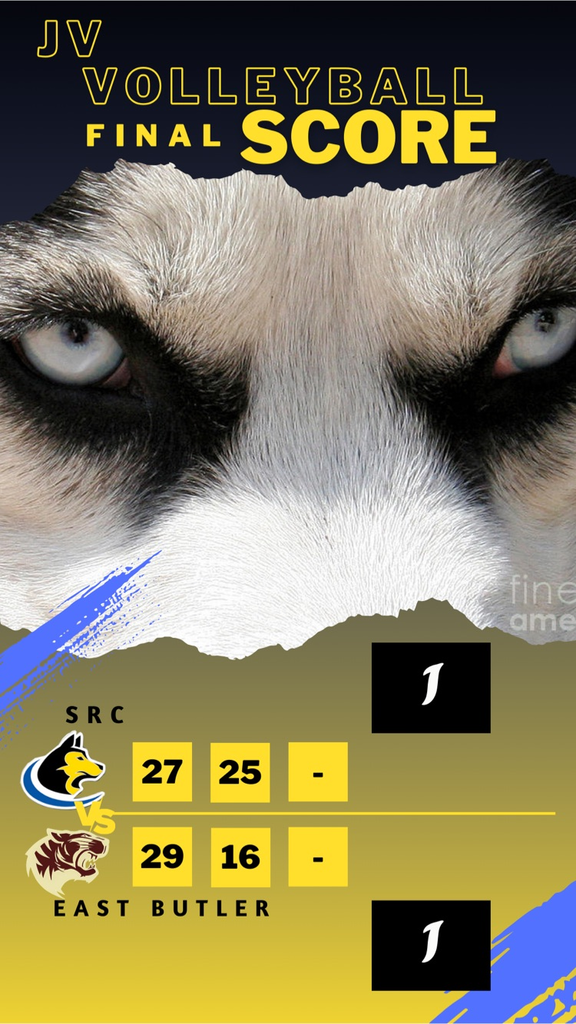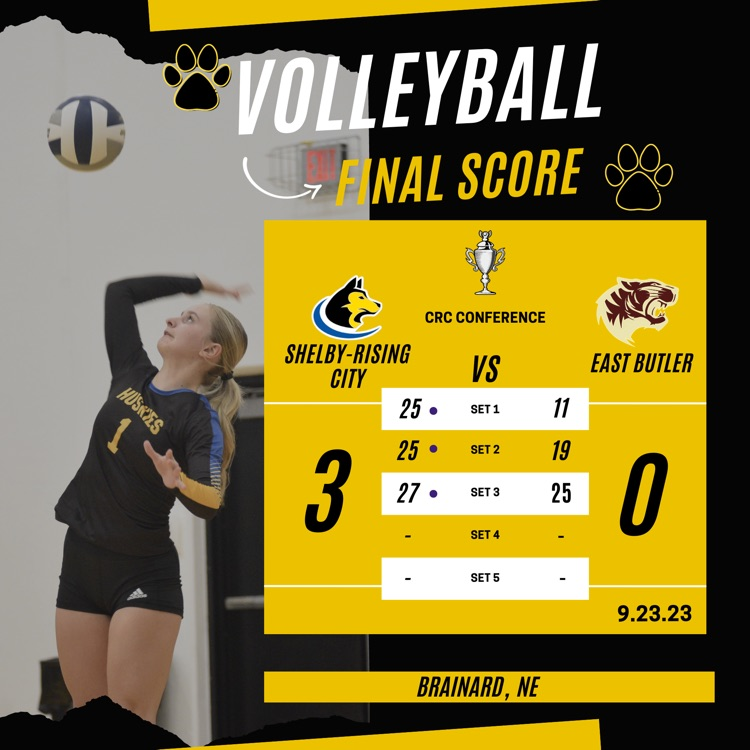 The Panthers Sweep............ Go, post.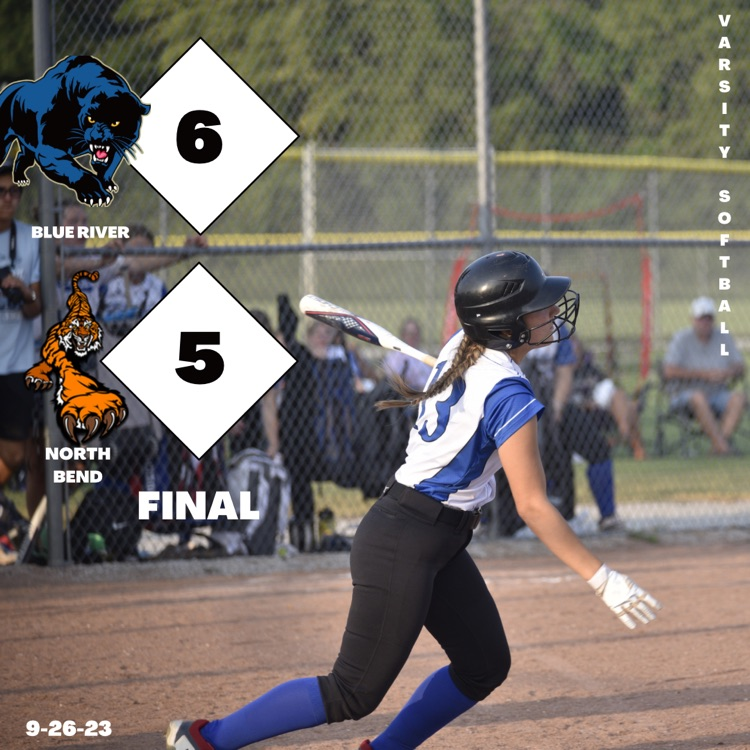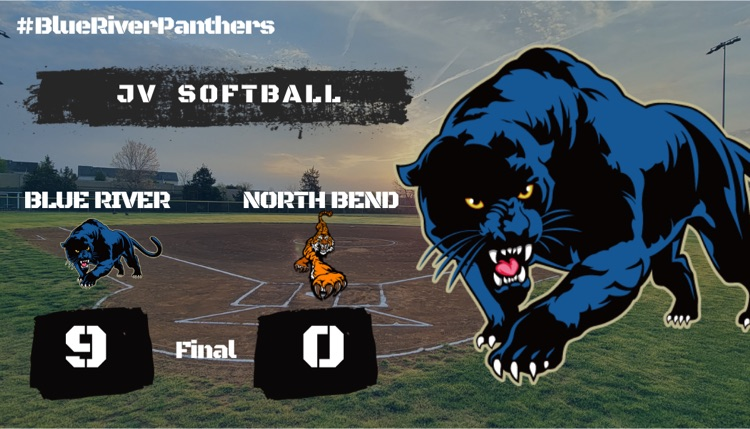 Girls Golf results at Southern Hills today.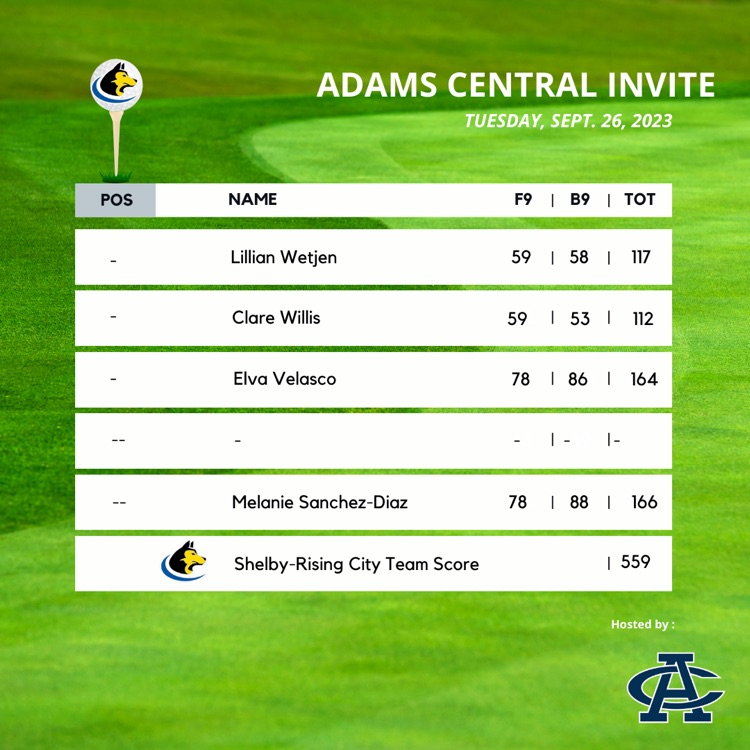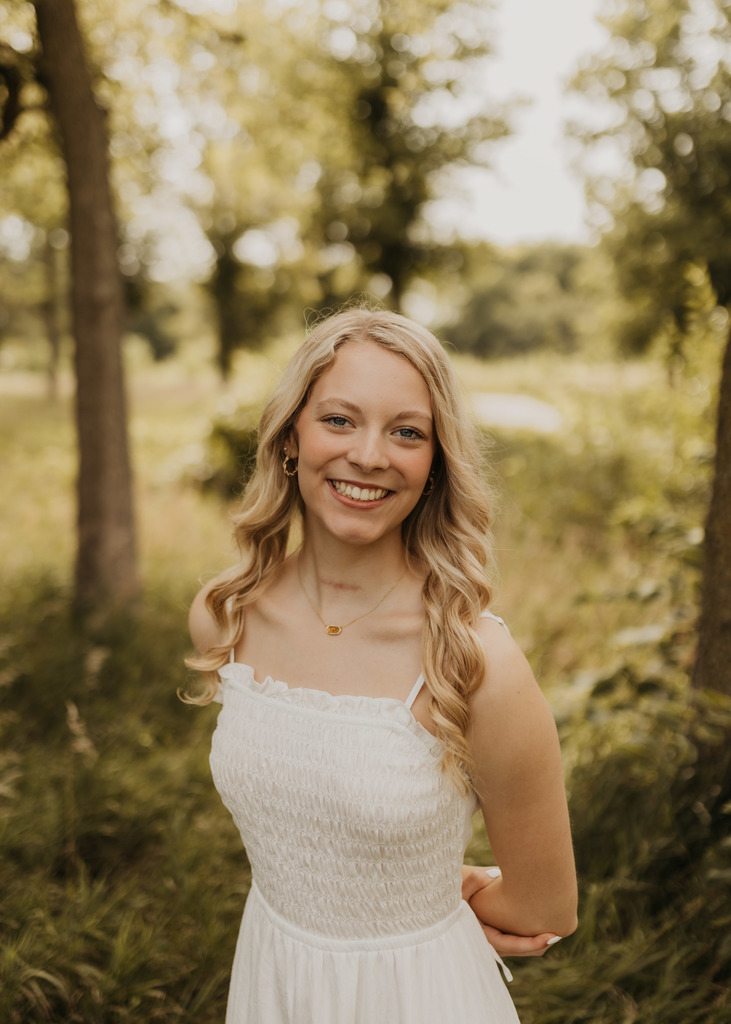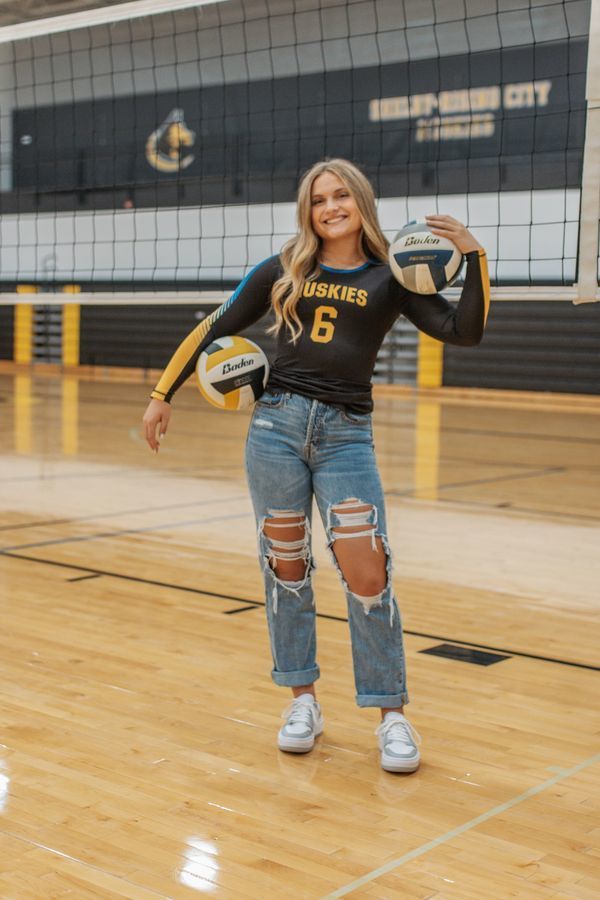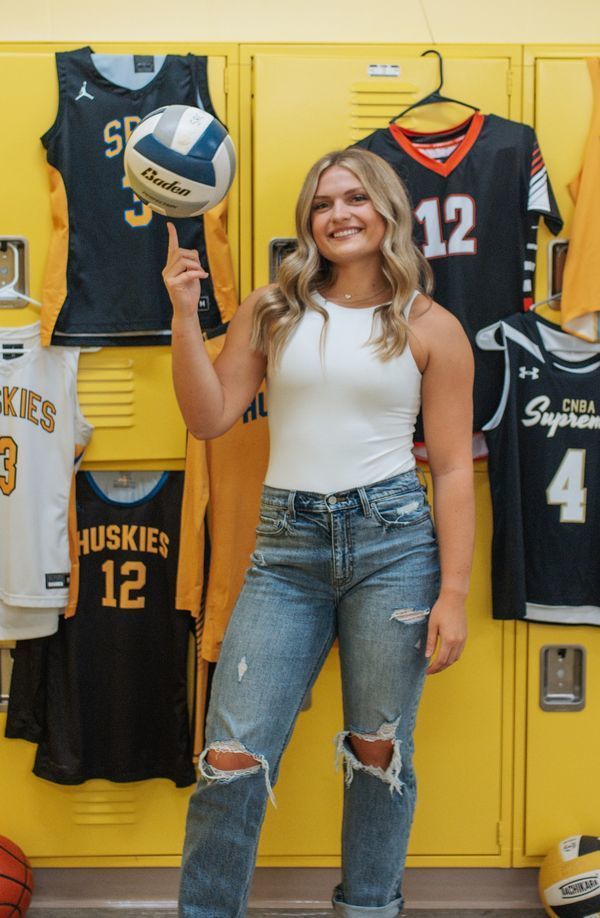 Softball and girls golf senior night will be moved to Oct. 5 and will now be in the south gym between the JV and Varsity volleyball matches. This was a switch made to avoid homecoming festivities. Football senior night will still take place Friday. Thank you.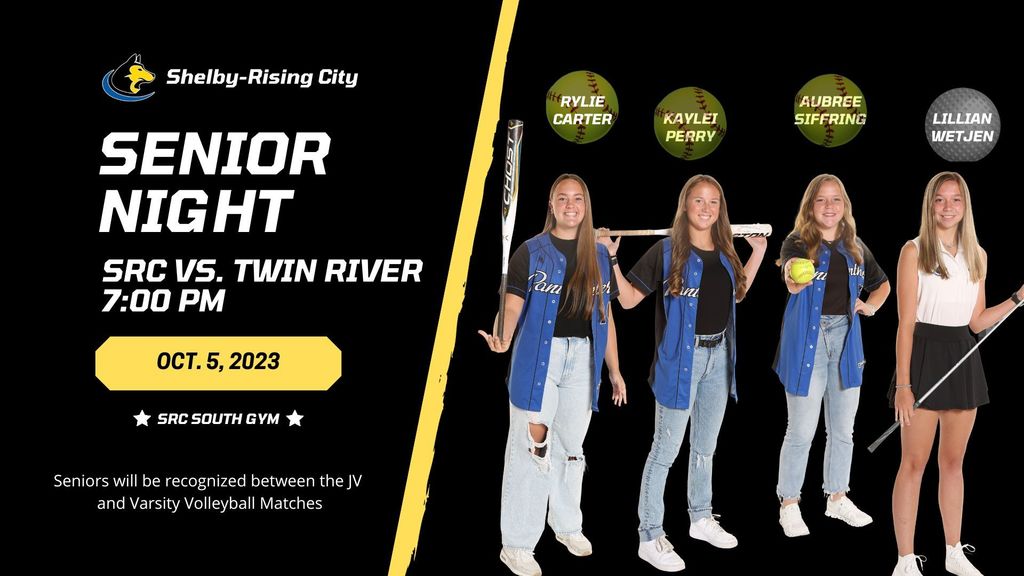 Sept. 26 Activities Girls Golf @ Adams Central Invite (Southern Hills, Hastings), 10 am JV/Varsity Softball vs. North Bend (David City, NE), 5:00/6:30 pm
https://rb.gy/obvbs
JV/Varsity Volleyball @ East Butler, 6:00/7:00 pm
https://rb.gy/82olf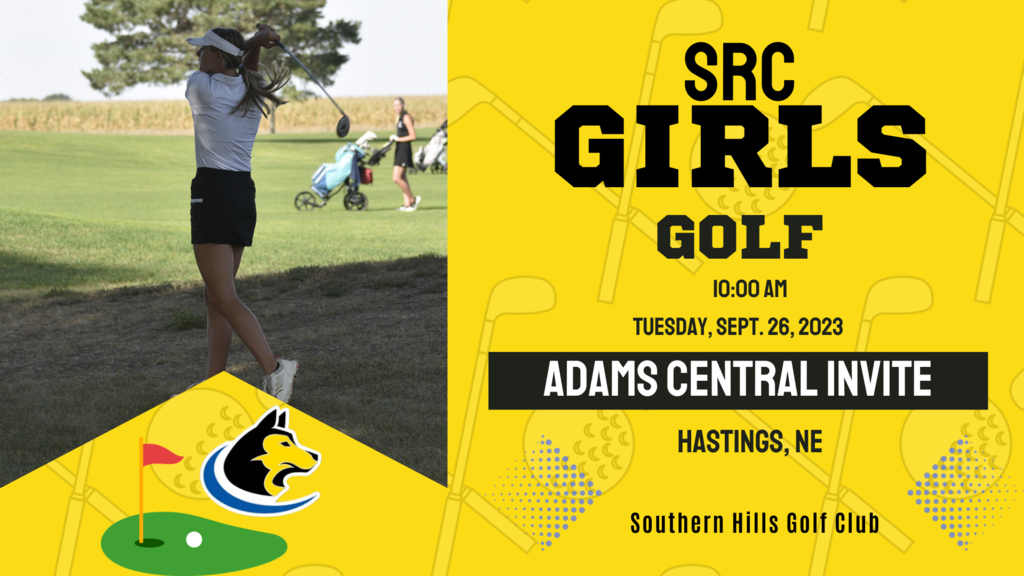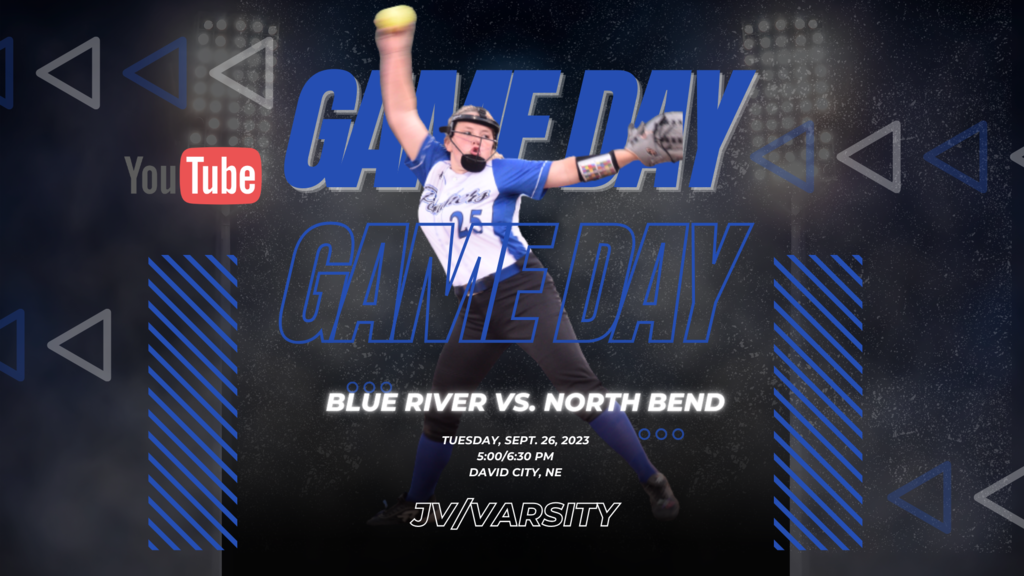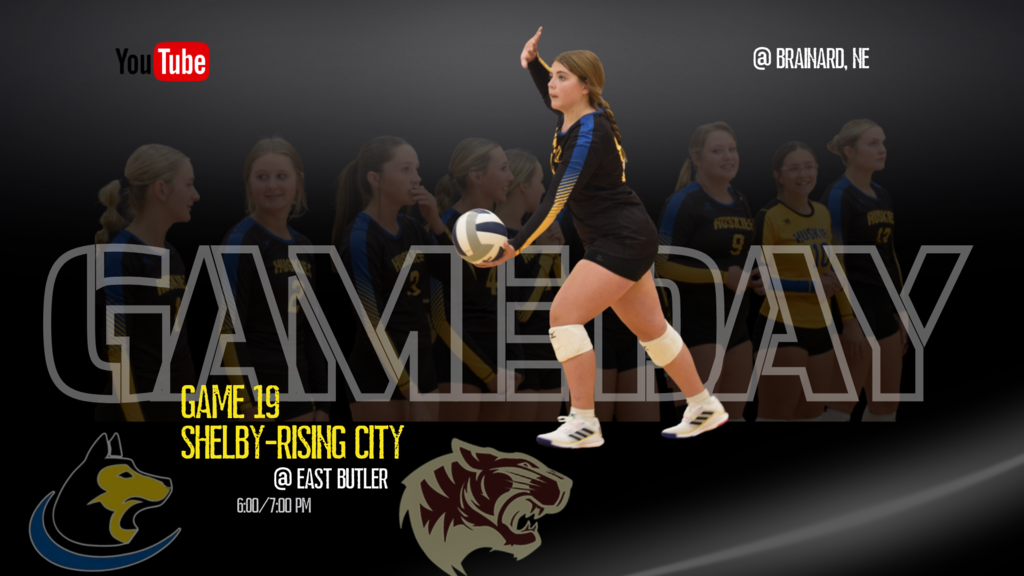 JV Football gets the W.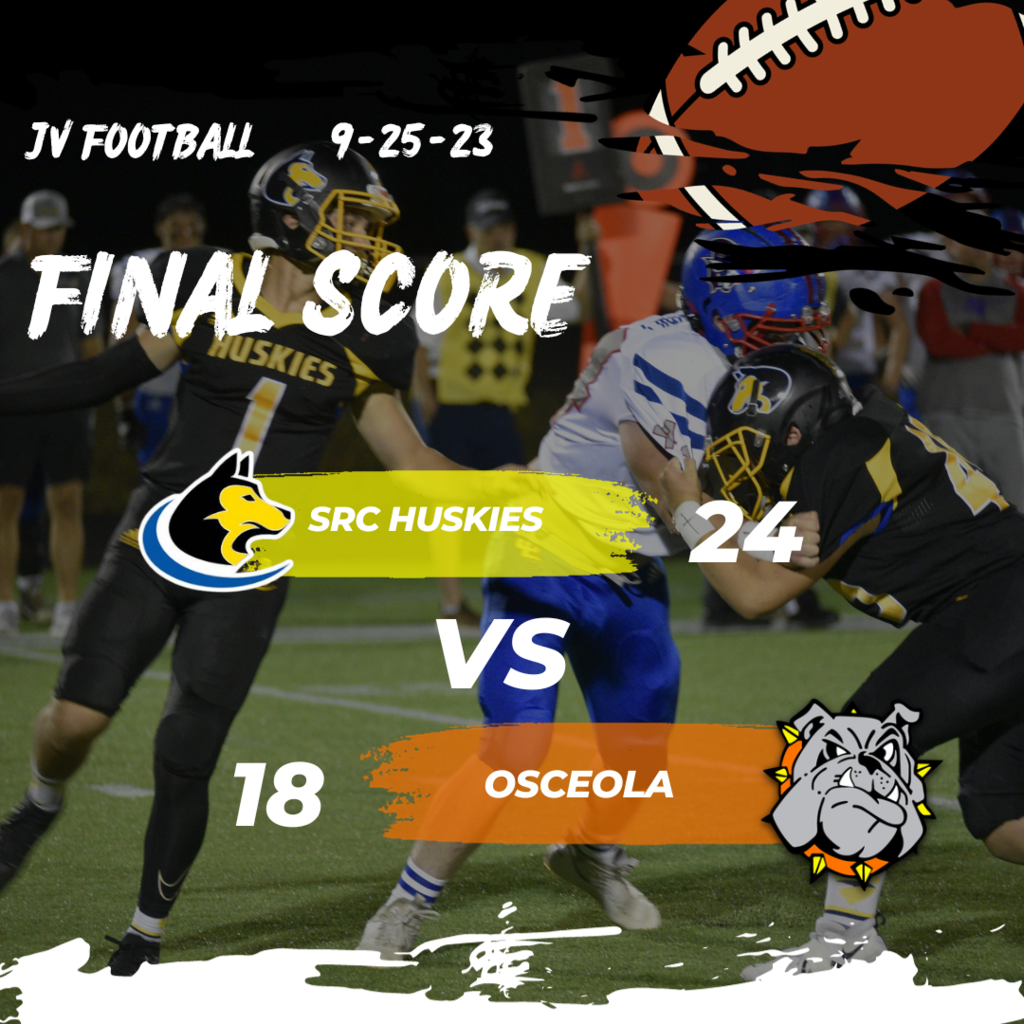 Jr. High Volleyball gets the sweep over Osceola. Add two more wins to the board!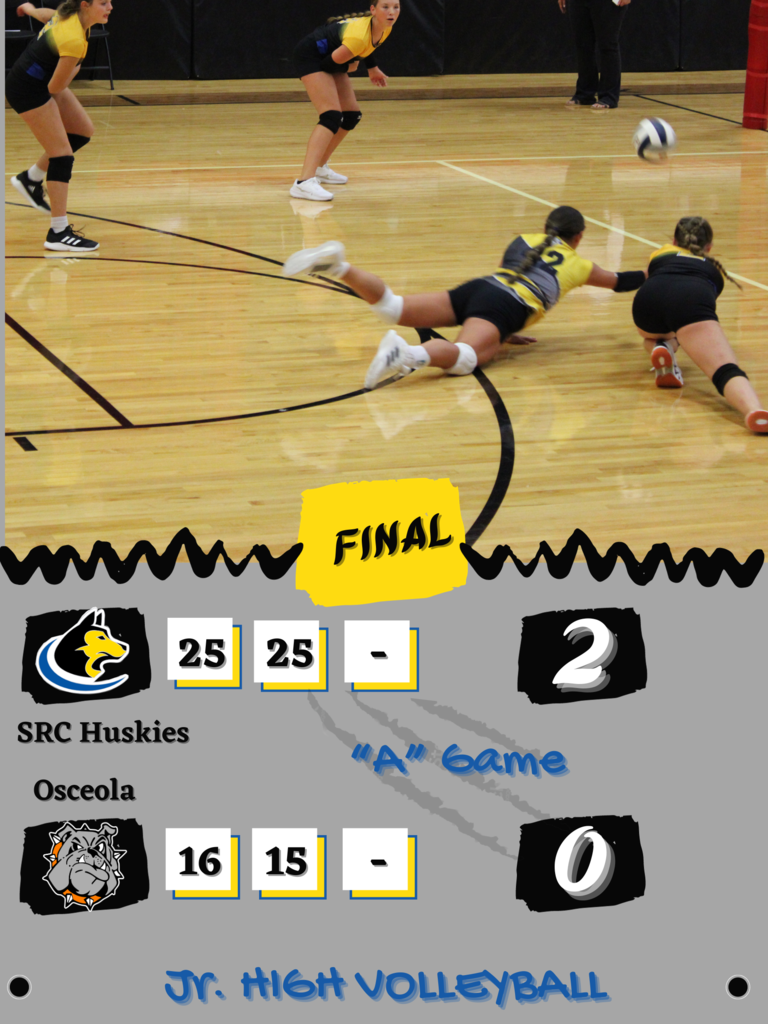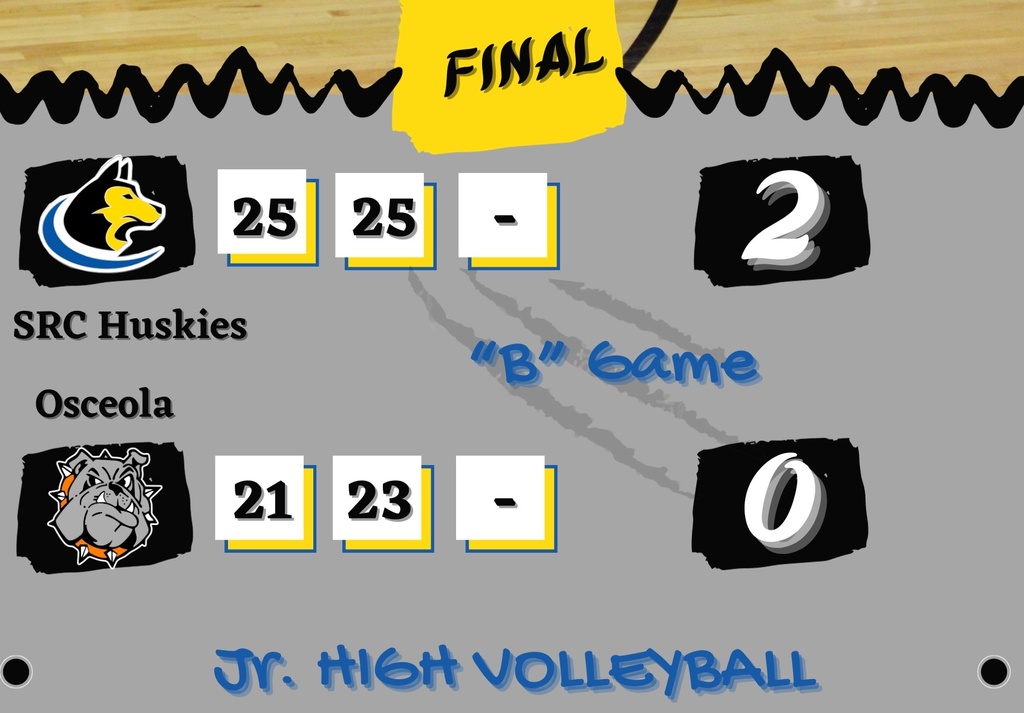 Jr. High Football falls to the Warriors. Now 2-2 on the season.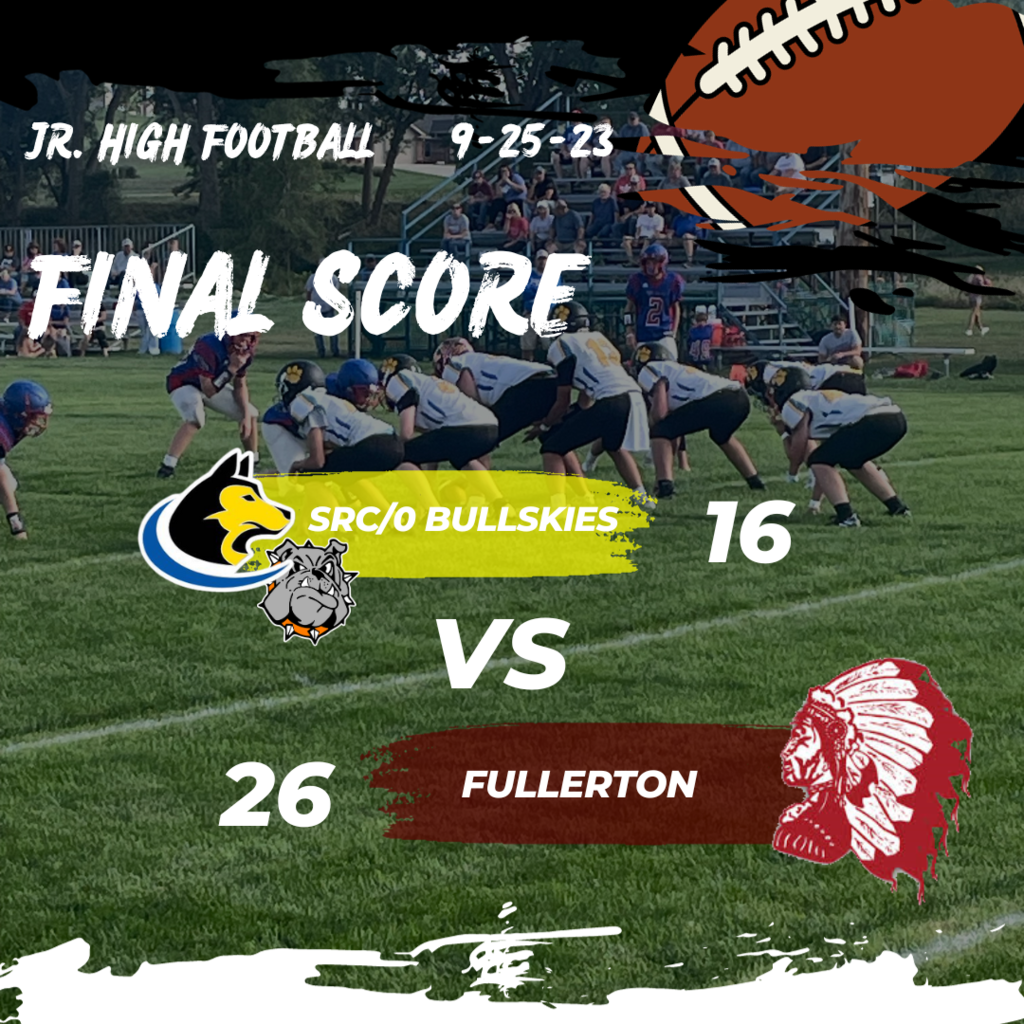 🌽Bayer Fund Recipient🐮 Big THANK YOU goes to Mr. Doug Moon for nominating SRC for this terrific opportunity to receive this award! Our students received a $5,000 donation through @AmericasFarmers! Thank you Jake Wilkins of Bayer for the photo. #GrowCommunities! #rollskies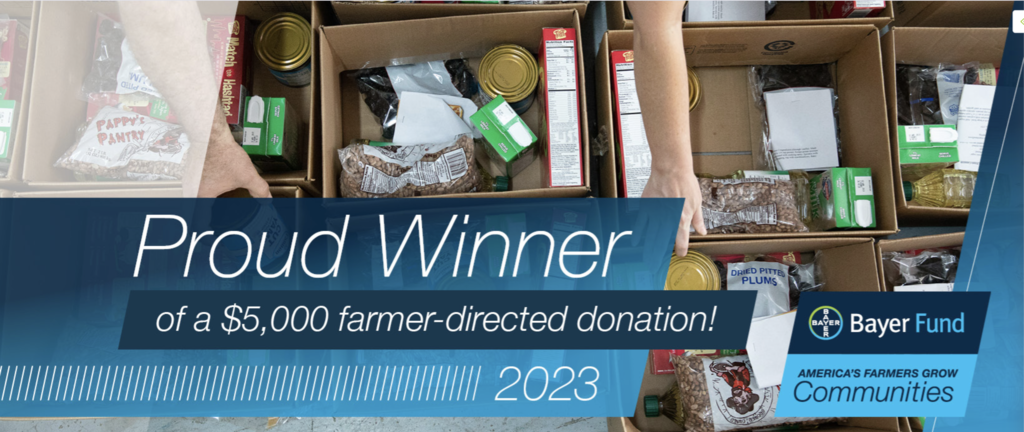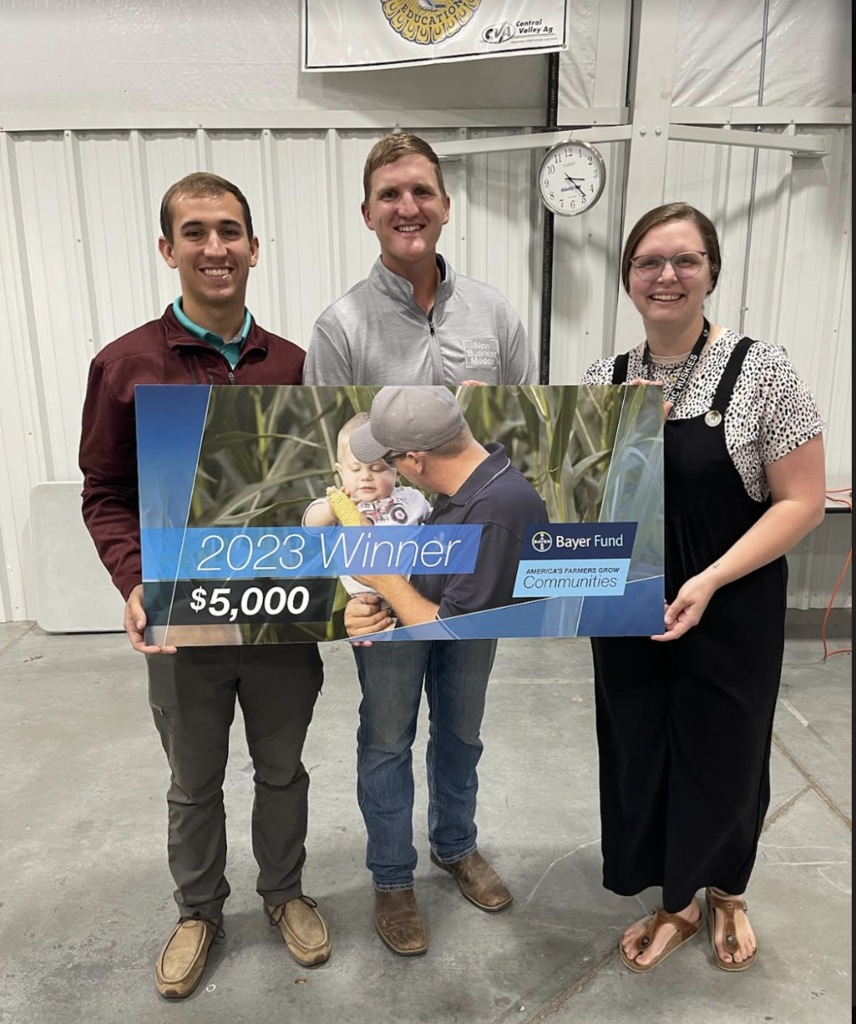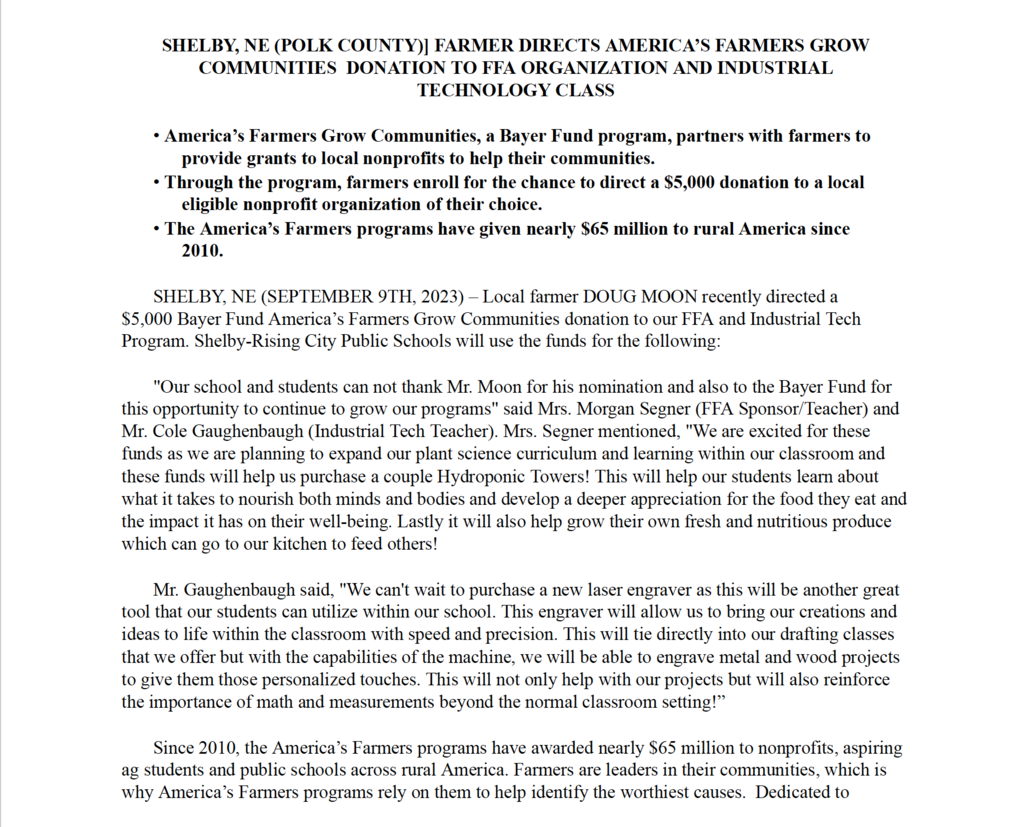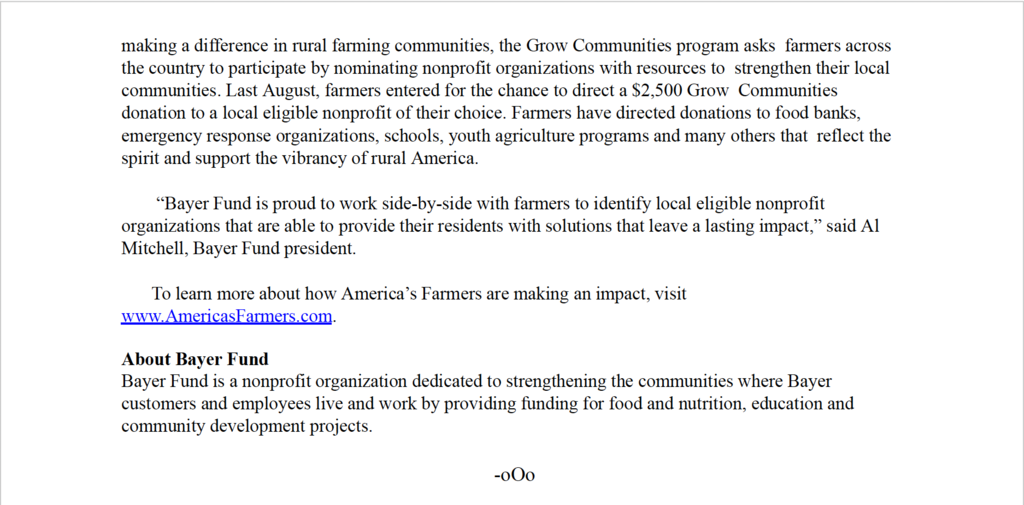 The 2023 Homecoming Parade and Pep Rally is this Friday. See flyer for attached times!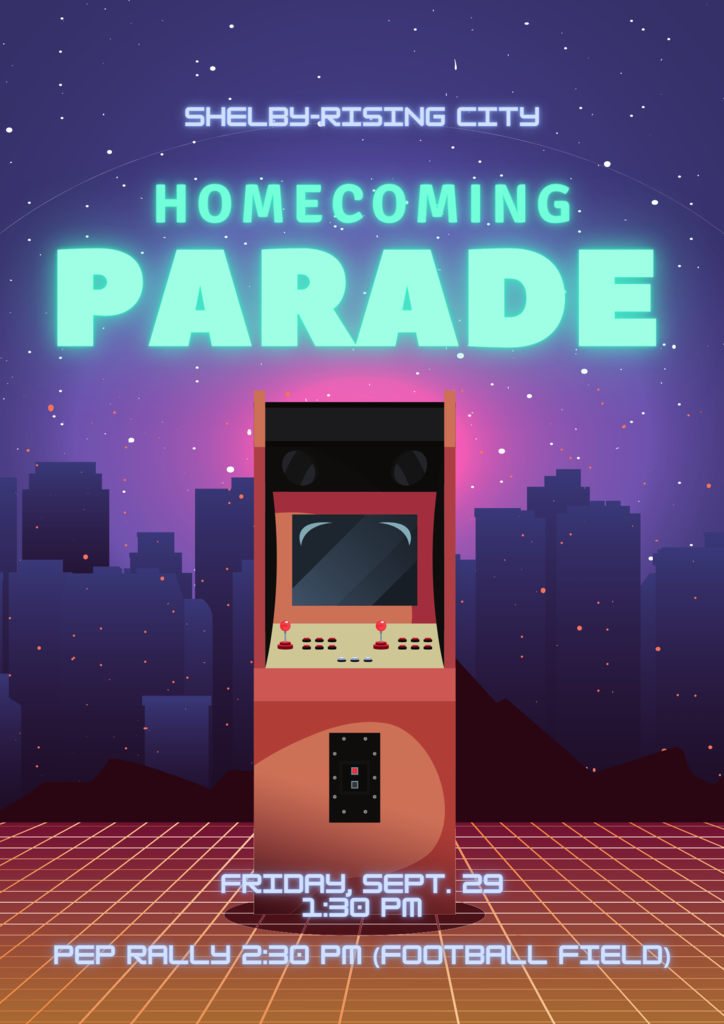 The JV Volleyball Polk County Quad on Oct. 2 will now be played at Cross County. All game times will be the same.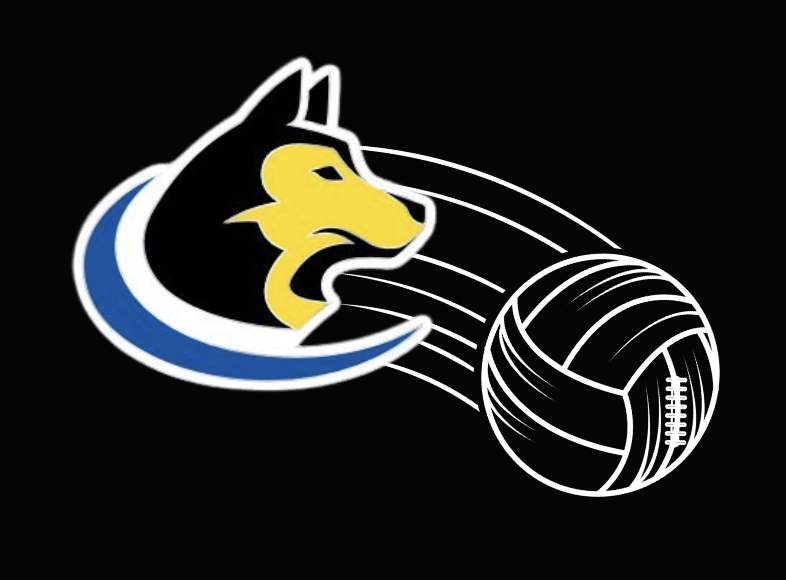 Weekly Activities