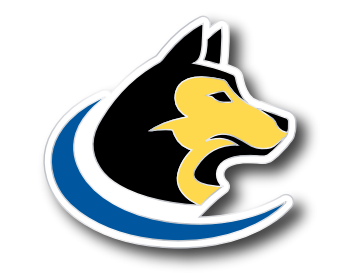 SRC Holds October Husky Recognition Rally
Cody Bobolz
Monday, October 28, 2019
The October Husky Recognition Rally was held for the 6-12 students on Monday morning. During the rally, students were recognized for achievement in music, NSCAS and ACT scores, October students of the month were announced, and PBiS winners were drawn.
Seniors, Alyssa Blohm and Eli Noyd, were recognized by their music teacher, Aaron Mathis, for being selected to the 2019 Nebraska Music Educators Association All-State Choir.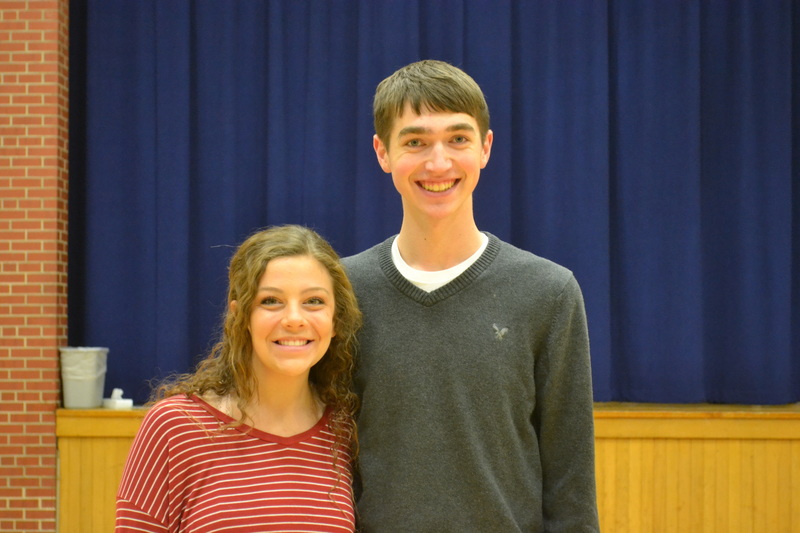 The October Students of the Month were announced during the rally. Teachers nominate students based on the 4 SRC pillars (innovation, integrity, service, accountability) and then are voted on. The October Students of the Month are as follows:
6th- Celsta Isordia
7th- Taya Pinneo
8th- Ava Larmon
9th- Gustavo Vallejo
10th- Jordie Nekl
11th- Haley Hanak
12th- Aspyn Harrison
Congratulations to each student for displaying tremendous character and achievement in the classroom. Students received a certificate, SOM T-shirt, and lunch on the principal.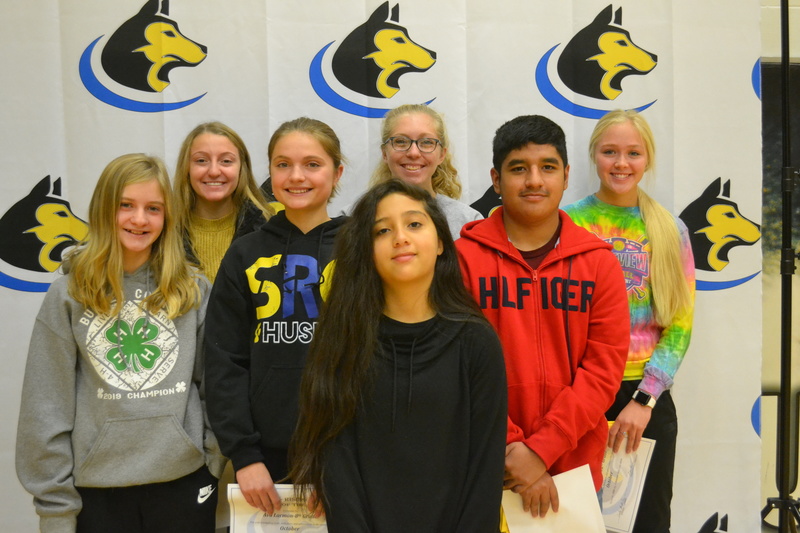 The monthly PBiS drawing was held. Middle school winners receive fast passes for lunch and the high school winners get the B.A.R.K. Park spots. Middle school winners were Lilly Lepant, Micah Lane, and Lila Weddle. The high school parking spot winners were Kamryn Pokorney and Emily Godejohn.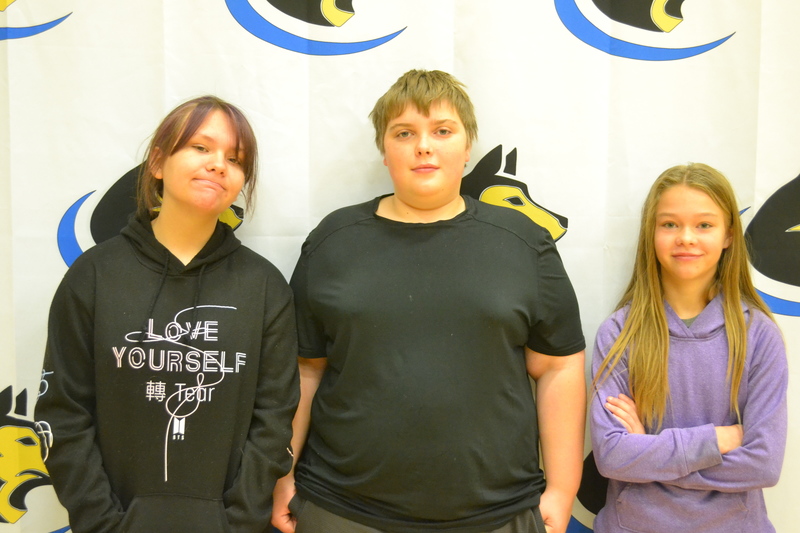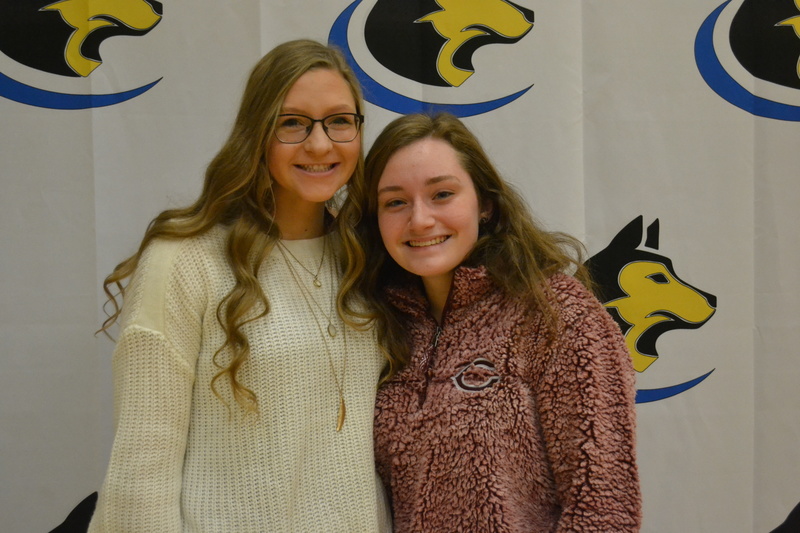 Middle school students were recognized for excelling on the NSCAS assessment last spring in the areas of English/Language Arts, Mathematics, and Science. These students exceeded the standards in each of these content areas.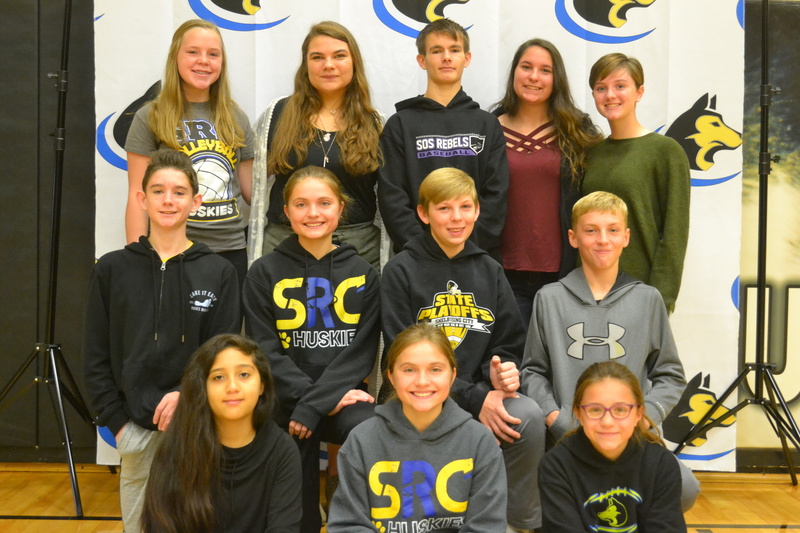 Last years juniors took the ACT in the spring. These students were recognized for achieving the ACT Benchmark in all 3 areas, English/Language Arts, Mathematics, and Science.
Congratulations to all the students who were recognized! Continue to be great leaders at SRC! #RollSkies #WEareSRC #WEareOne