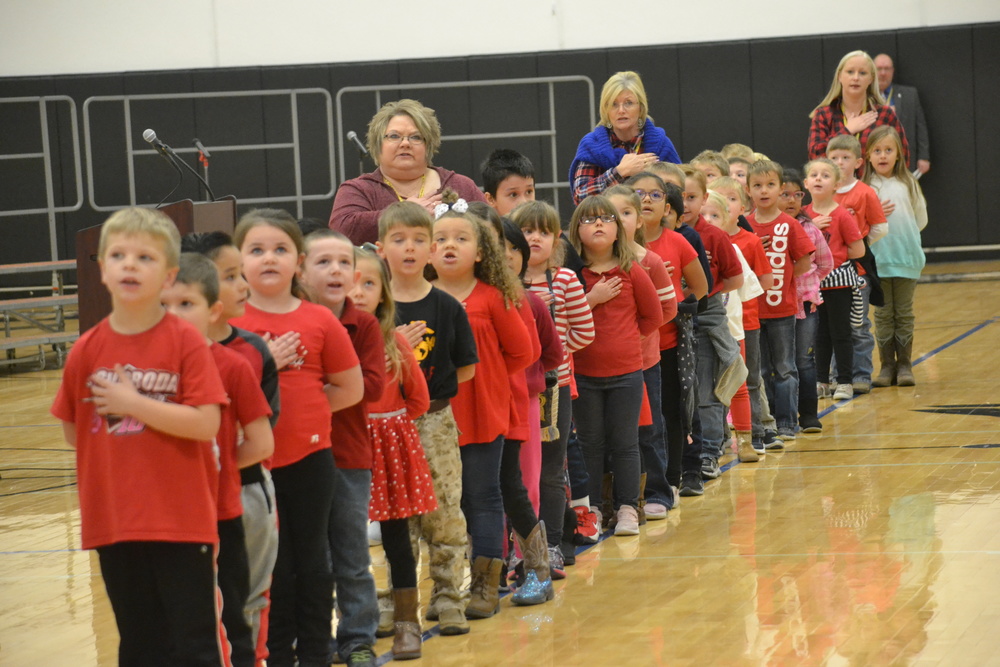 2019 Veteran's Day Program
Cody Bobolz
Wednesday, November 13, 2019
On November 11th Shelby-Rising City School, as well as its community members, gathered together to honor our veterans at the annual Veteran's Day Program. The morning was dedicated to recognizing military members as well as their families. The program began with the Posting of Colors by the Shelby Legion Post 296, followed by the Pledge of Allegiance led by our Kindergarten class. Mr. Kay, Shelby-Rising City Schools Superintendent, gave the Welcome address and reiterated the importance of Veteran's Day.
Shelby-Rising City Seniors, Aspyn Harrison, and Kamryn Pokorney spoke on their experiences at Nebraska Girls State this past summer. The girls emphasized that the leadership skills and friendships that were made will last a lifetime. These girls not only represented themselves well but our entire community. Mr. Evans directed the Middle School choir in the singing of "God Bless America" and "For Good of the Many." They sang beautifully and most definitely added a special touch to the program. Our students at Shelby-Rising City continue to make us proud every day.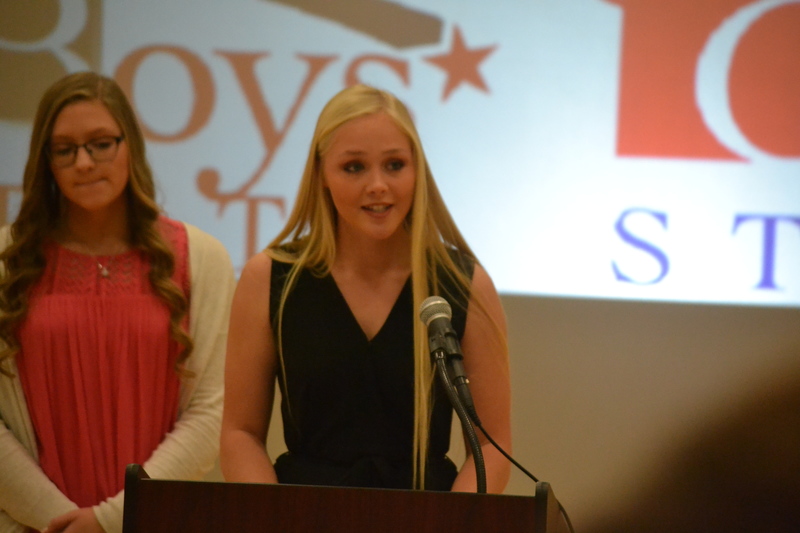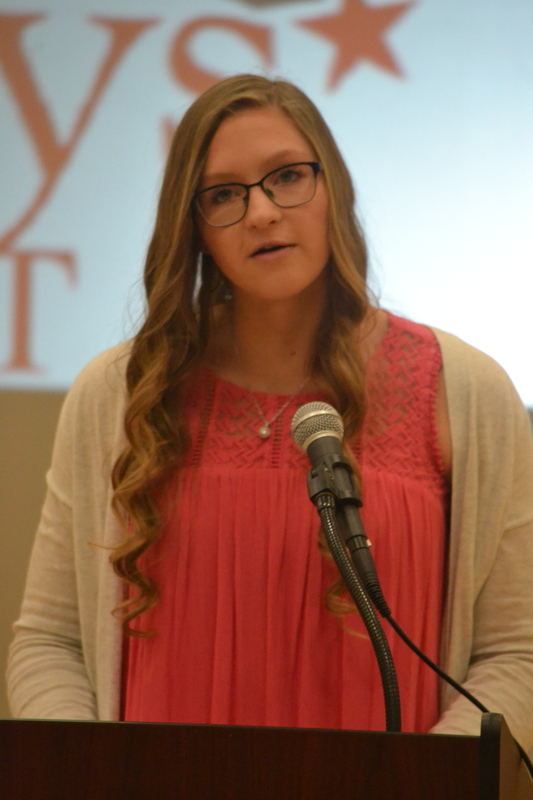 The program continued with a group of local veterans receiving quilts from the Quilts of Valor Foundation. Recipients of the quilts included Eric Lawrence, Randy Morner, Hunter Gillotte, Ellis Waller, Armand Schmoker and Art Jordan. Military members were wrapped in their quilts by community members or family members. The ceremony was a very special thing for all of us to witness. The folding of the flag and what each fold symbolized was also a reminder of all the sacrifices made by our military members. The program concluded with Jayce Vrbka reading the story of Taps, followed by the playing of Taps by Emily Willis.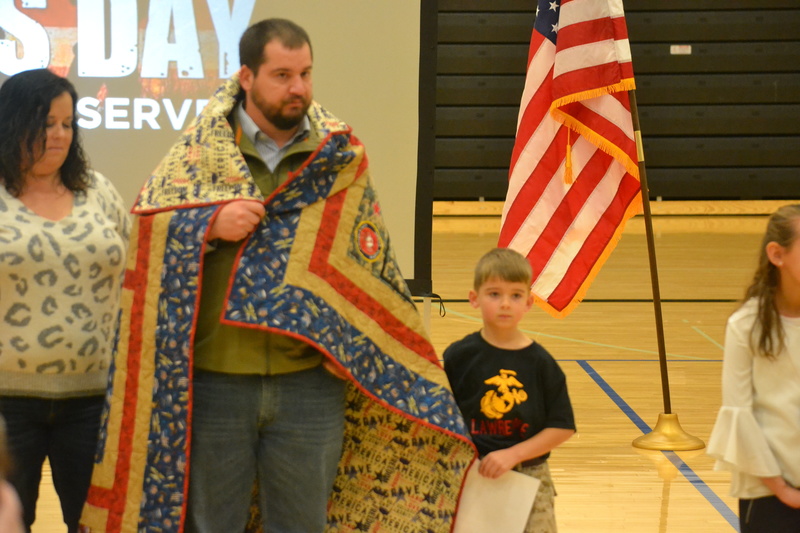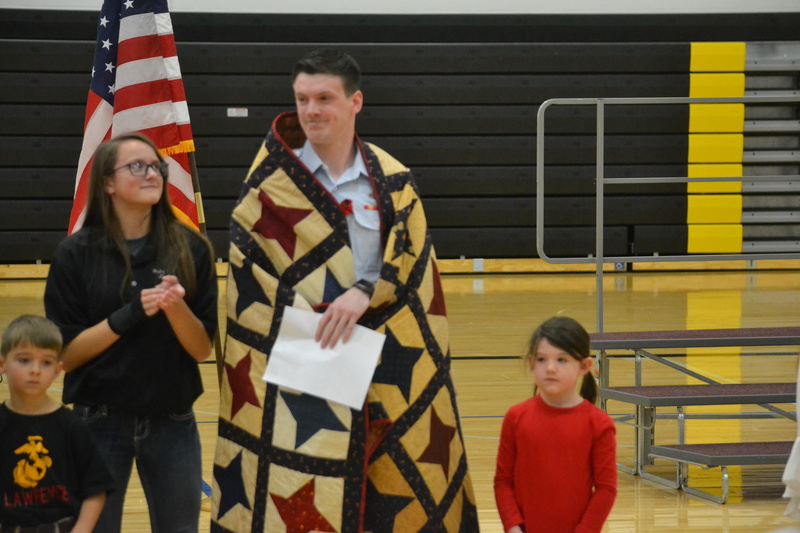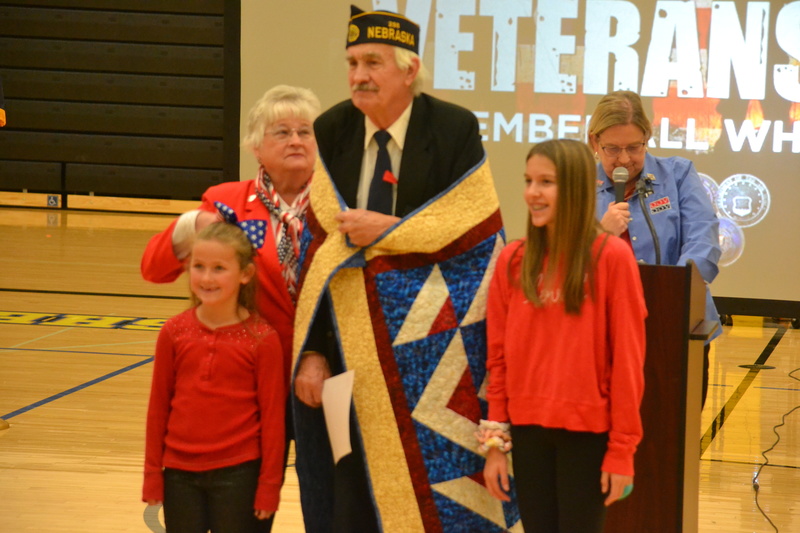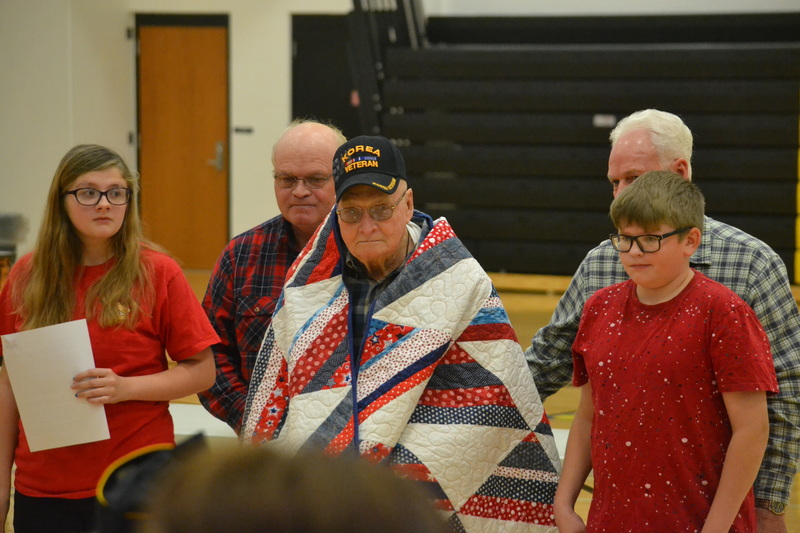 As we reflect upon this very special and meaningful day, we remember those who have given themselves to serve this great country. Without their selfless act to serve, we would not live in a country full of freedoms and privileges. So again, we thank them for their service, not only on Veteran's Day but every day!