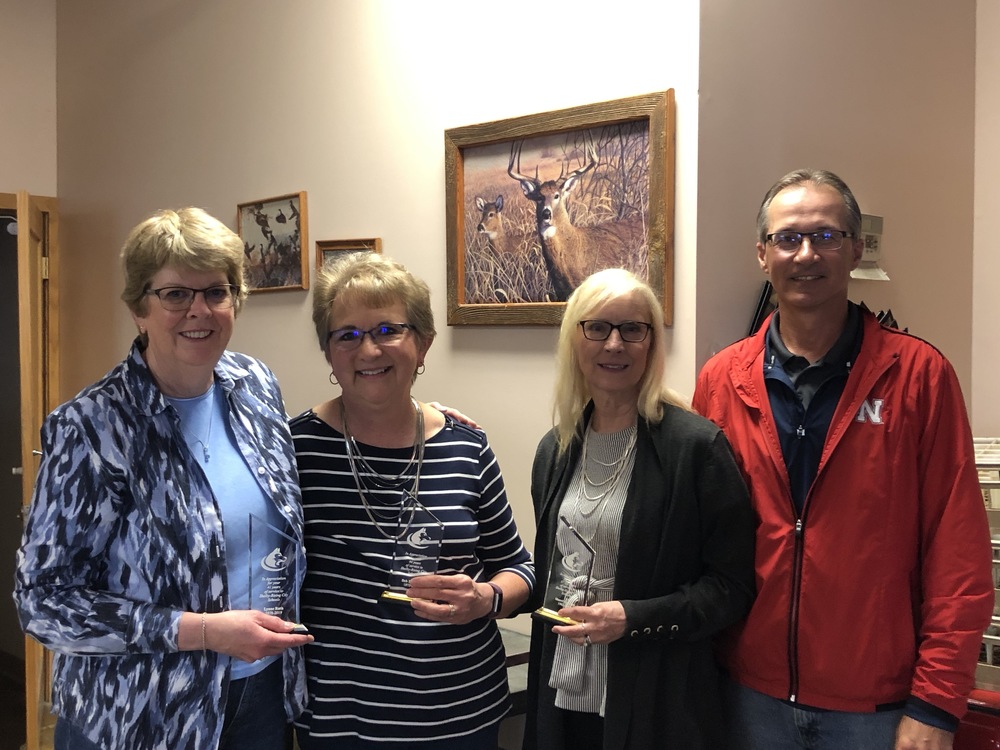 Annual Staff Appreciation Dinner Recognizes Staff
S-RC Huskies
Monday, May 20, 2019
During the 2019 Staff Appreciation Dinner, several staff were recognized for their service to the District. Reg's 7-Mile Steakhouse was the gracious host for the event that hosted a crowd of 80 staff members and guests.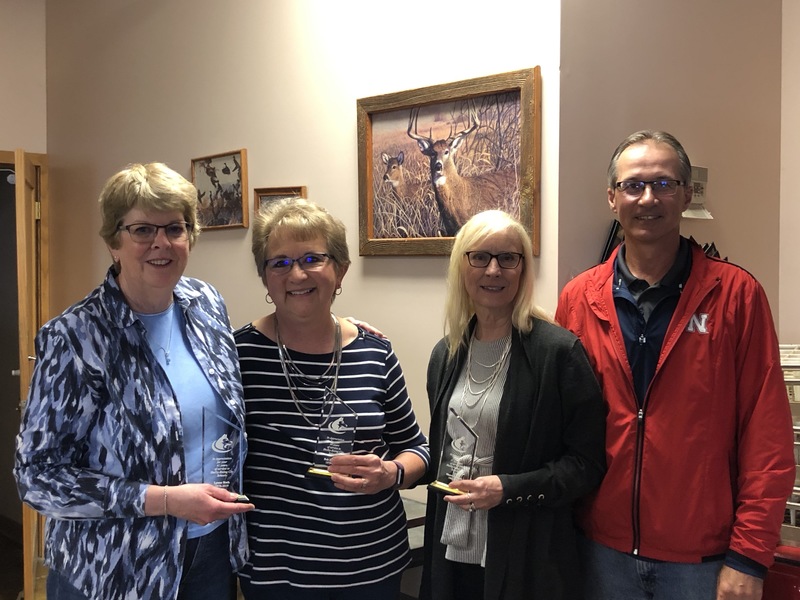 Special recognition and retiring from the District are (L-R) Mrs. Lynne Ruth (1978), Mrs. Deb Doehling (1975), Mrs. Sherri Georges (1982), and Mr. Terry Chadek (1986) - a combined 155 years of teaching service to the Shelby-Rising City School District.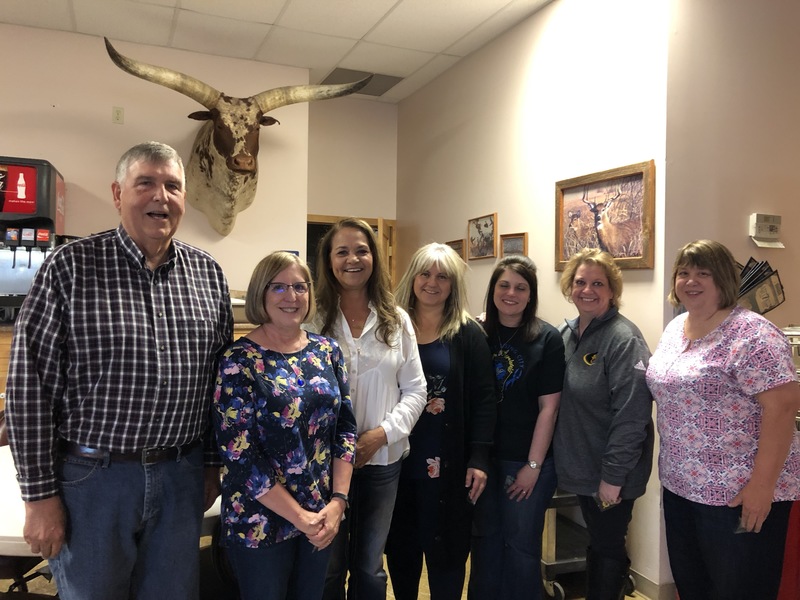 Earning longevity awards for years of service to the District included (L to R) Darrol Gray (45), Cindy Sanley (40), Sue Topil (25), Maritza Velasco (15), Kelly Willis (20), Denise Glock (20), and Cindy Lorentzen (30).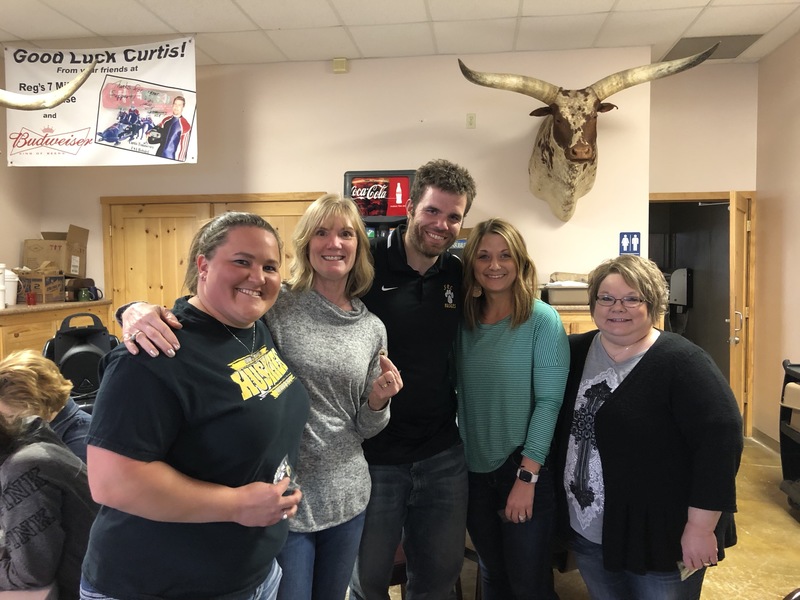 The group of staff receiving their 10 Year Pins were (L to R) Kate Nienhueser, Sherri Nielsen, Jon Riggs, Lauren Rabourn, and Theresa Logan. Not pictured were Ashley Arbuck and Kelsey Gabel.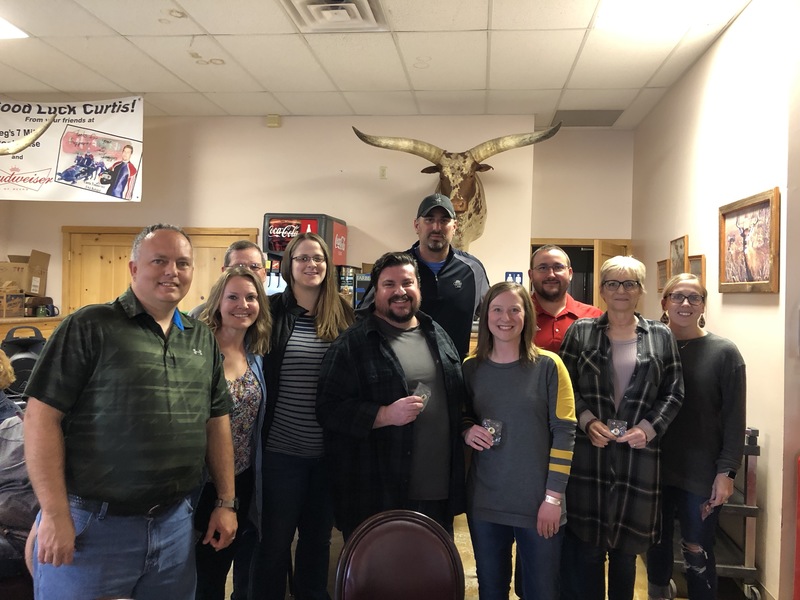 The staff receiving their 5 Year Pins include (L to R) Matt Carley, Gennipher Staroscik, Mike Jurgensen, Sara Jensen, Adam Nissen, Turner Trofholz, Becky Schueth, Steve Stewart, Brenda Gates, and Stacy Stewart.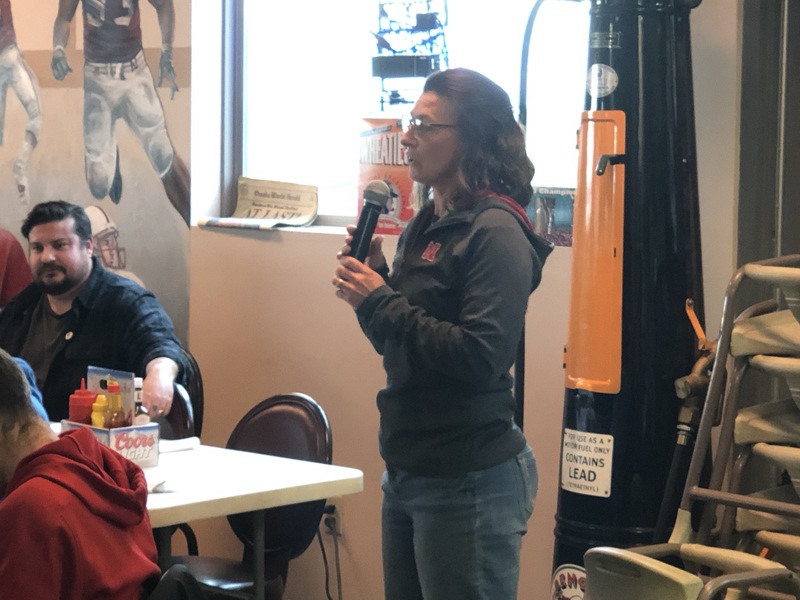 Sandy Voss was the recipient of the Pinnacle Bank Innovation Award for her role with the inception of the College and Career Pathway Program and partnership with Central Community College. Pinnacle Bank of Shelby sponsors the award worth $1,000 to be used to support the innovative program.