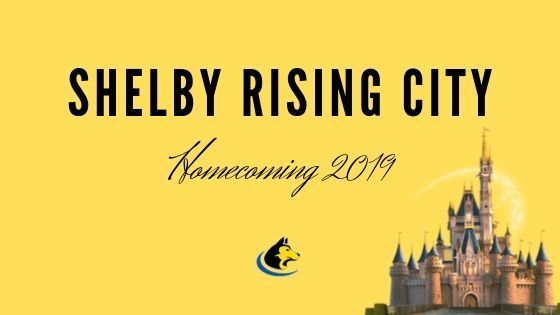 Shelby Rising City Homecoming 2019
Lauren Rabourn
Sunday, September 22, 2019
Homecoming is a time-honored tradition at Shelby Rising City Public Schools. It is a time to celebrate the success in our school with all stakeholders and show onlookers what BIG pride we carry throughout our small communities.
The Shelby Rising City Student Council started plans for the 2019 homecoming celebration early. Members decided that they wanted to spread the magic of Disney throughout the entire week's activities.
Spirit week would not be the same without dress-up days:
Monday - MONDAY U: Wear your favorite college gear (inspired by Monster's University)
Tuesday - SLEEPING BEAUTIES: Wear your favorite pajamas (inspired by Sleeping Beauty)
Wednesday - DISNEY: Dress like your favorite Disney character (inspired by the man himself, Walt Disney)
Thursday - OHANA: Wear your Hawaiian gear (inspired by Lilo and Stitch)
Friday - Let's Get Fired "UP!": SRC gear for the WIN (inspired by UP)
Our students and staff took these dress-up days seriously. Inspired by a little competition for our "Best Dressed Contest" each day, our halls were booming with school pride and the spirit of Disney. Each day, a student from the elementary, middle school, and high school was selected as the best dressed and awarded with a small treat by a designated committee of student council members. Making the decision got increasingly difficult as students got more and more creative with their outfits. Congratulations, again, to our winners:
MONDAY U: Steven Blohm, Aiden Zimmerman, & Taylor Steager
SLEEPING BEAUTIES: Gage Long, Eli Fjell, & Jade Obershaw
DISNEY: Grant Eaton, Aubree Siffring, & Jordie Nekl
OHANA: Leah Whitmore, Ethan Fjell, & Ryken Bluel
Let's Get Fired "UP!": Reagan Eaton, Eli Fjell, & Taylor Steager
Here are a few great shots of the dress-up days: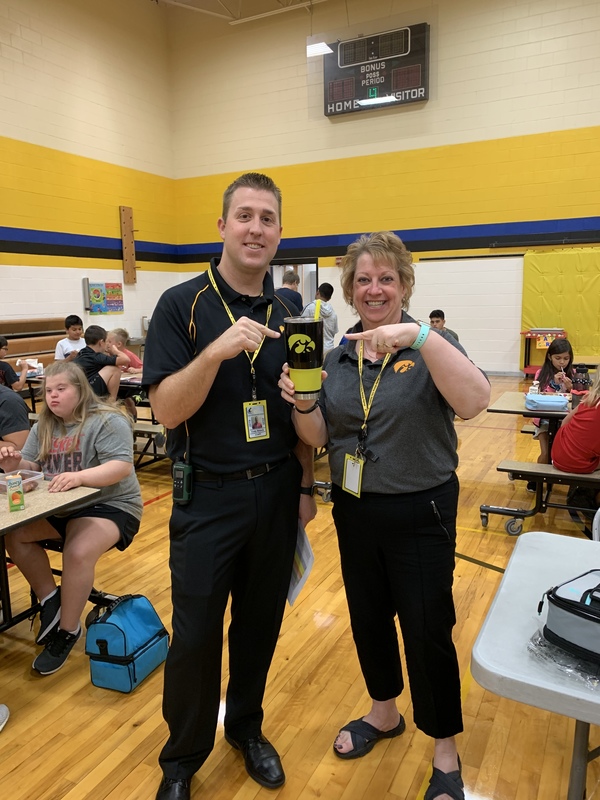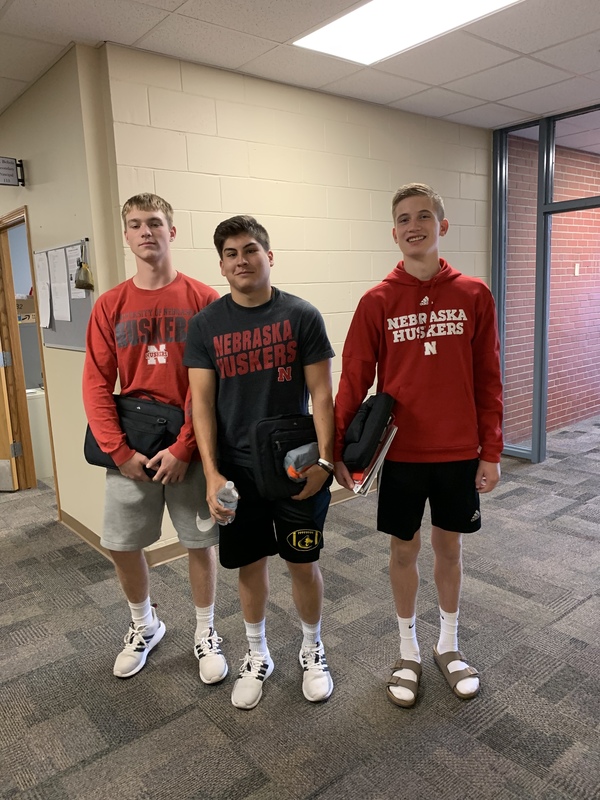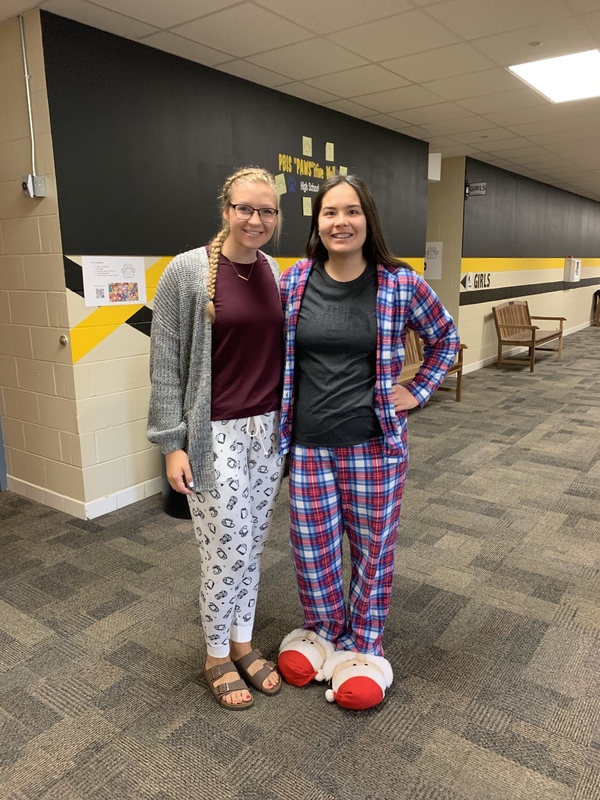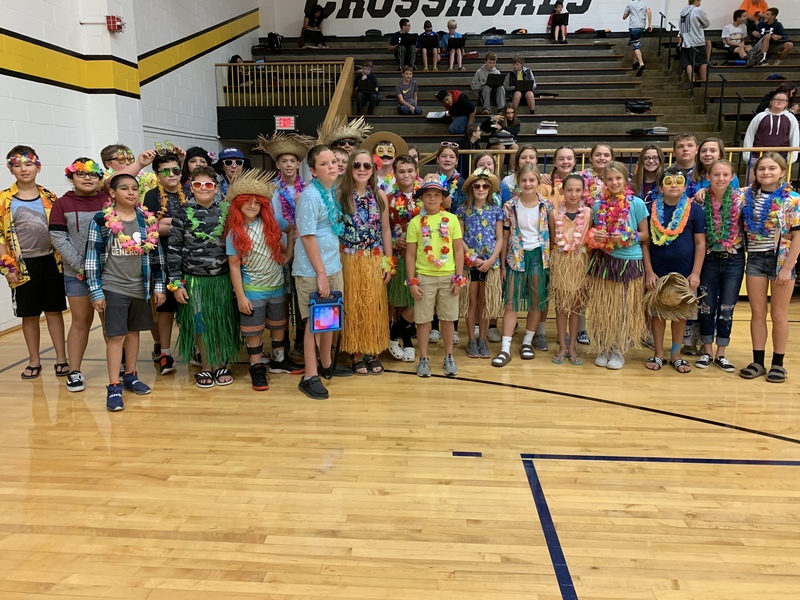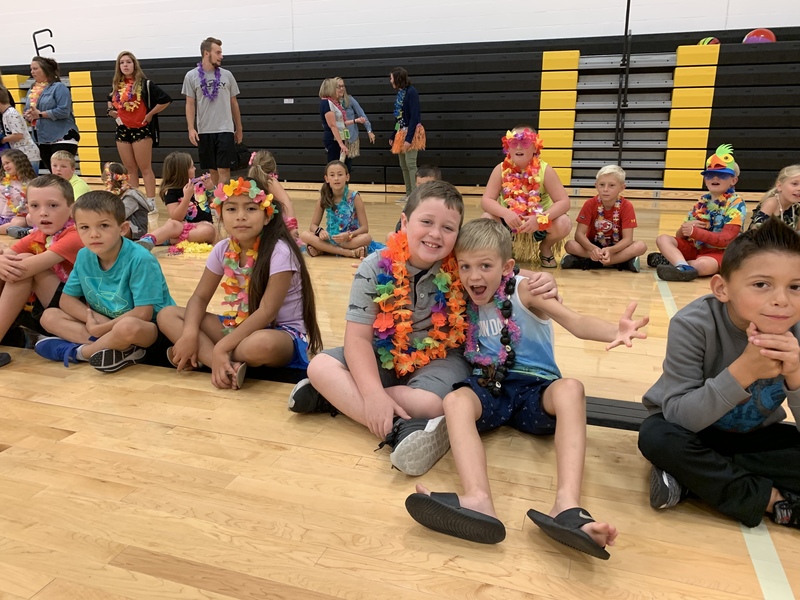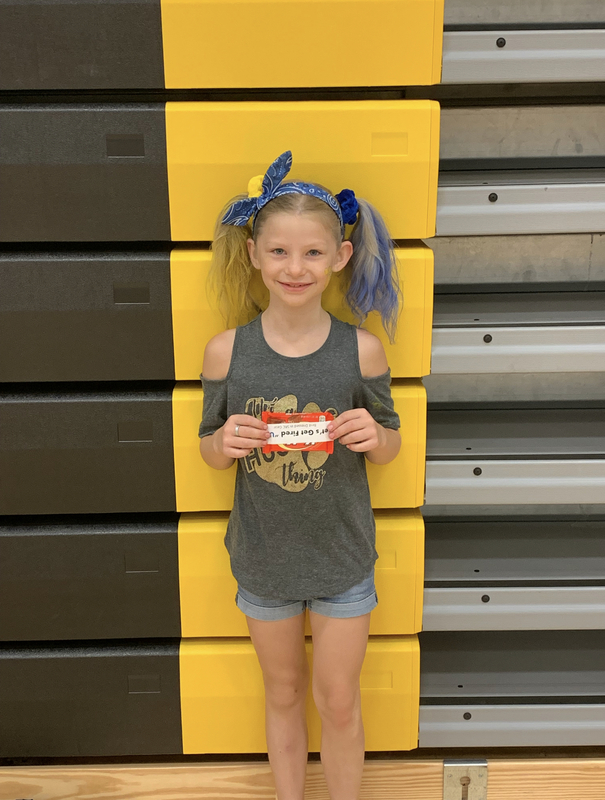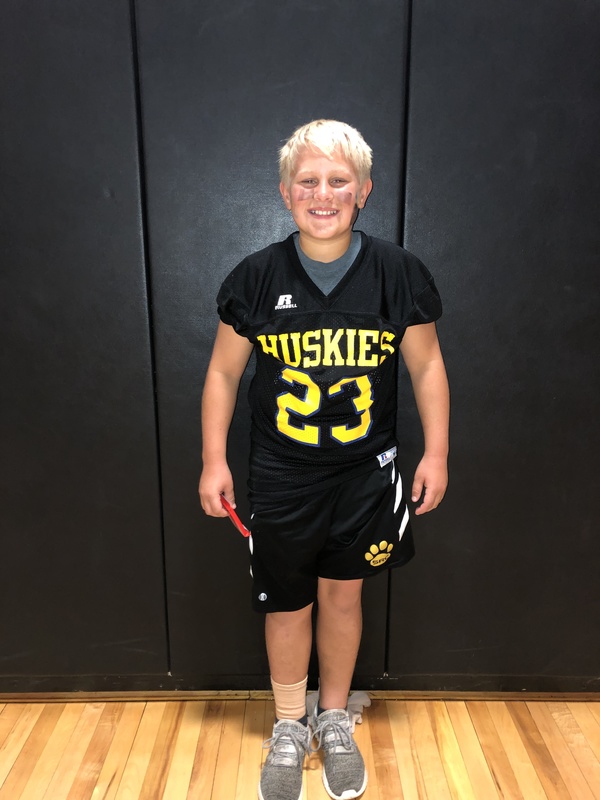 The Homecoming pep rally was held on Wednesday, September 18th in the South Competition Gym. Student Council Co-Presidents, Kamryn Pokorney and Jayce Vrbka, MC'd the event. Students and athletes involved in fall activities were recognized and celebrated.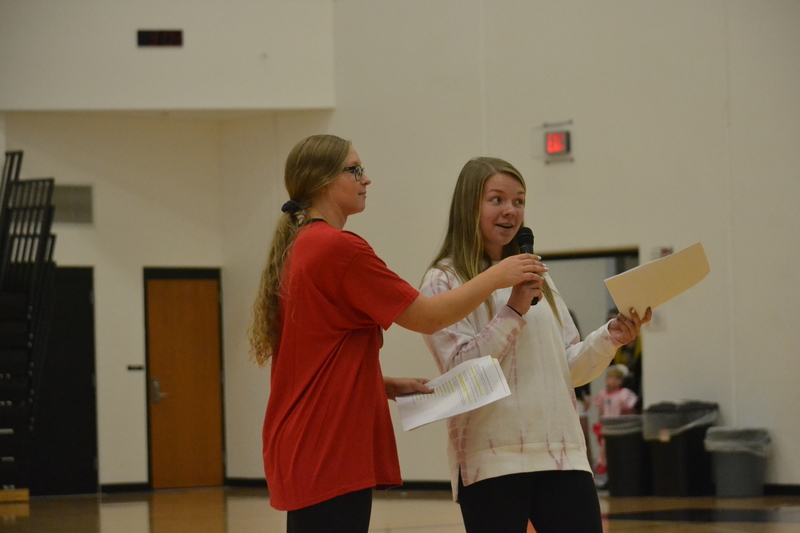 The band brought down the house with the school fight song.
The SRC Dance team danced to the school fight song and even performed a routine with a few special guest stars, senior football players.
The 2019 Faculty Royalty was crowned: King Garrit Shanle and Queen Lauren Rabourn.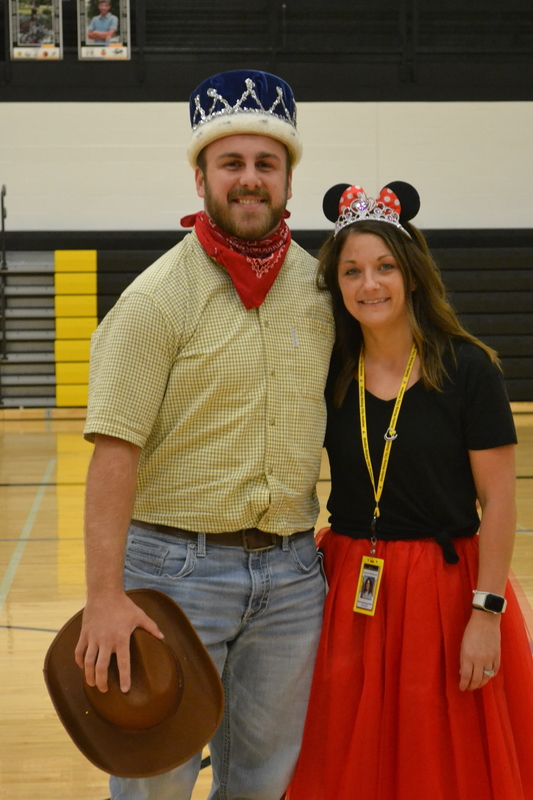 The SRC Faculty "had the time of their lives" performing a special dance for the audience.
The main event was the first ever Shelby Rising City Disney Princess Pageant. The twist to this pageant was that contestants were boys randomly selected from each grade level (K-12). Each one of these boys was assigned a different Disney princess role. Princesses were assigned a Glam Squad made up of 2 girls, who were also randomly selected from each grade level. The Glam Squad was in charge of making sure their assigned Disney princess looked her best for the pageant.
Judges were asked to score each of the 13 princesses in three categories: formal wear, talent, and interview. Judging was not an easy job as our princesses came prepared to win this pageant. Each princess dazzled the audience with her gorgeous gown and beautifully done hair. Then, they entertained all with a variety of talents from dancing to jokes to yo-yo tricks to human bowling to dunking a basketball and card tricks. Finally, each princess moved the audience with their response to an interview question.
When scores were tallied and the judges had time to discuss, it was decided that there was just one princess that stood out above the rest: Snow White - played by sophomore Grant Brigham - was crowned the first SRC Disney Princess Pageant winner.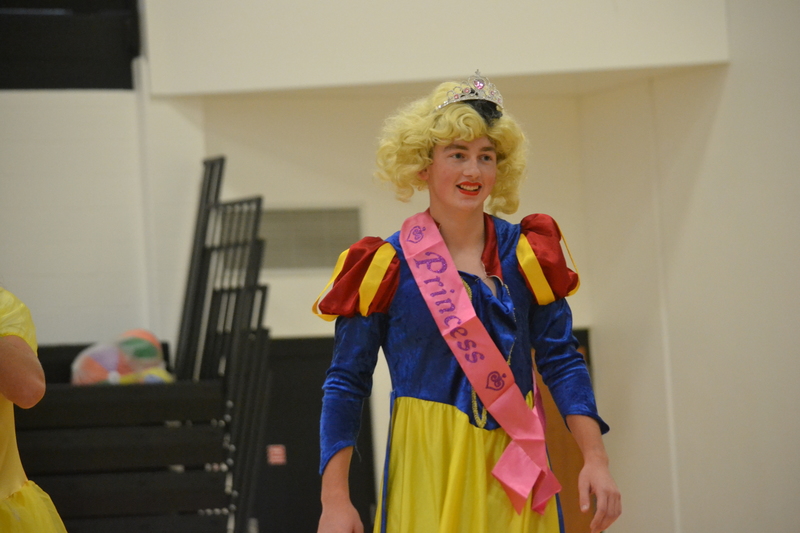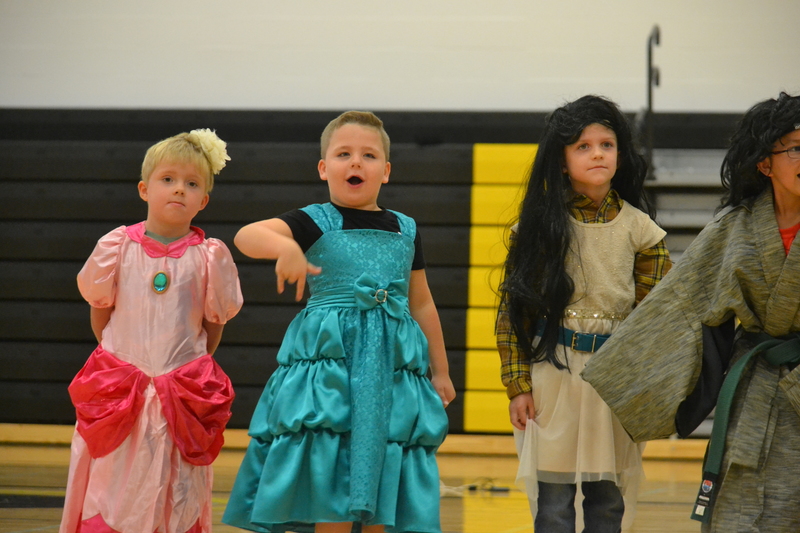 A special thank you to our contestants:
Princess Aurora - Fletcher Cromer (K)
Princess Anna - Tripp Roberts (1)
Princess Pocahontas - Braxton Hesse (2)
Princess Mulan - Gage Long (3)
Princess Jasmine - Dylan Micek (4)
Princess Elsa - Cash Truksa (5)
Princess Ariel - Traven Reznicek (6)
Princess Merida - Collin Vrbka (7)
Princess Moana - Gavin Ohnemus (8)
Princess Cinderella - Tanner Nekl (9)
Princess Snow White - Grant Brigham (10)
Princess Rapunzel - Ethan Whitmore (11)
Princess Belle - Bailey Belt (12)
And another special thank you to our judges and glam squad members!
With Friday came parade preparations. Each class selected a Disney movie to create costumes and design float ideas based on. Students spent the morning creating, decorating, and building.
Judges went around to decide the most creative ideas for the following grade levels: K-2, 3-5, 6-8, and 9-12.
The annual parade started at 1:30pm and the usual line up proceeded down Walnut Street; the entire street was lined with people. Businesses had even decorated their windows and doors to help celebrate another homecoming week and all of the success our students and athletes have had. It is always humbling to see the pride the communities and businesses of Shelby and Rising City have in our school district.
Homecoming just wouldn't be the same without Friday Night Lights. The SRC Huskies took on the Superior Wildcats at 7pm at Husky Stadium.
At halftime of the game, the winning class themes and floats were announced. This year's winners are:
Kindergarten - Cars: We are Quicker than Quick, Faster than Fast, We are the Huskies!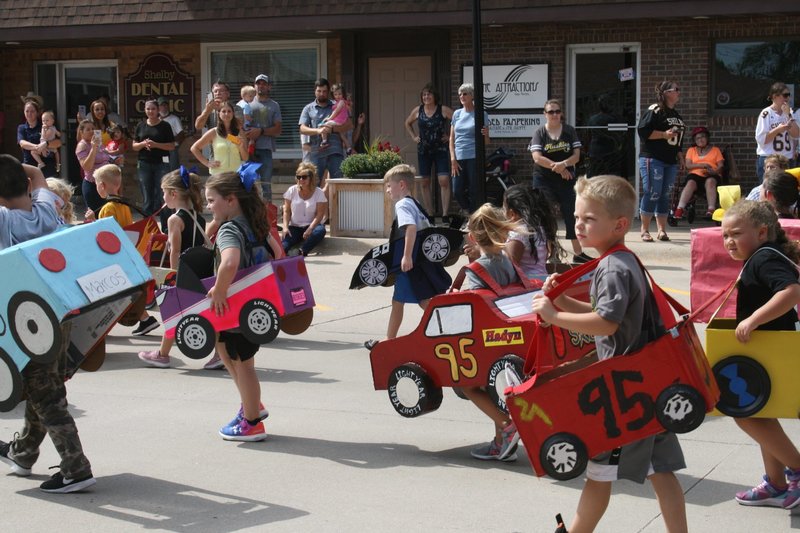 4th Grade - 101 Dalmatians: The Wildcats Will be Seeing Spots When the Huskies are Through with Them!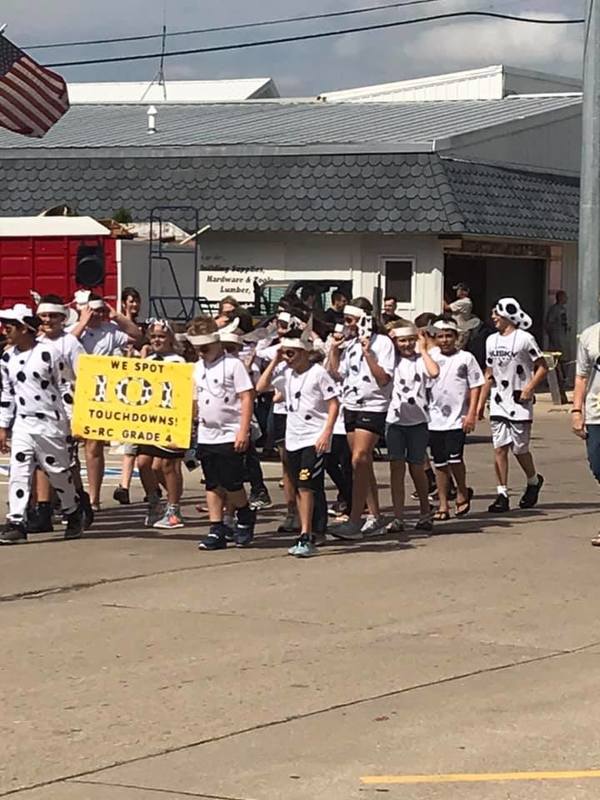 8th grade - Aladdin: We Will Show the Wildcats a Whole New World!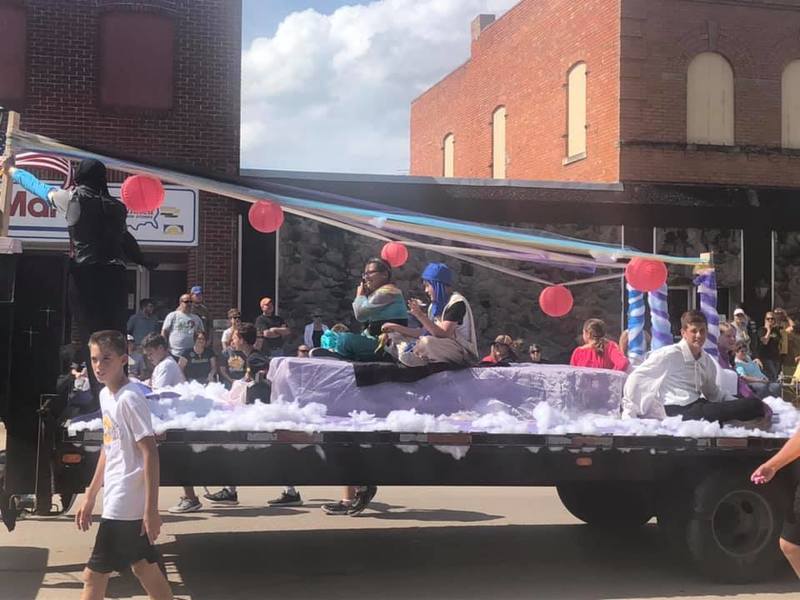 11th grade - Frozen: A Win Never Bothered Us Anyway!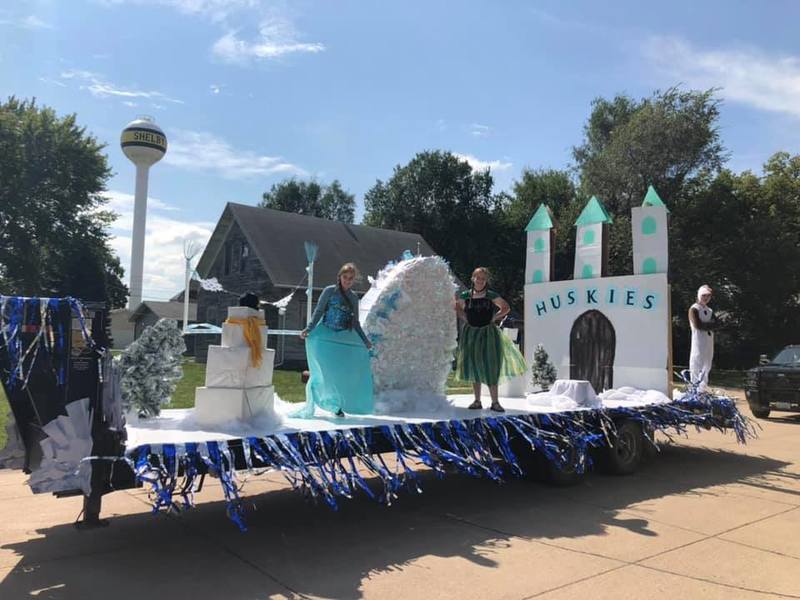 Additionally, the SRC Student Council formed a committee to select the best decorated business in the communities of Shelby and Rising City. That student committee selected First National Bank - Jeff Willis - of Shelby. Congratulations!
The Huskies beat the Wildcats with a final score of 33-10, moving to 4-0 on the season. Roll 'Skies!
Coronation was held following the football game. The 2019 Shelby Rising City Homecoming Court was:
Alyssa Blohm and Bailey Belt
Clare Kohl and Grant Lindsley
Aspyn Harrison and Jett Pinneo
Julia Augustine and Carson Rathje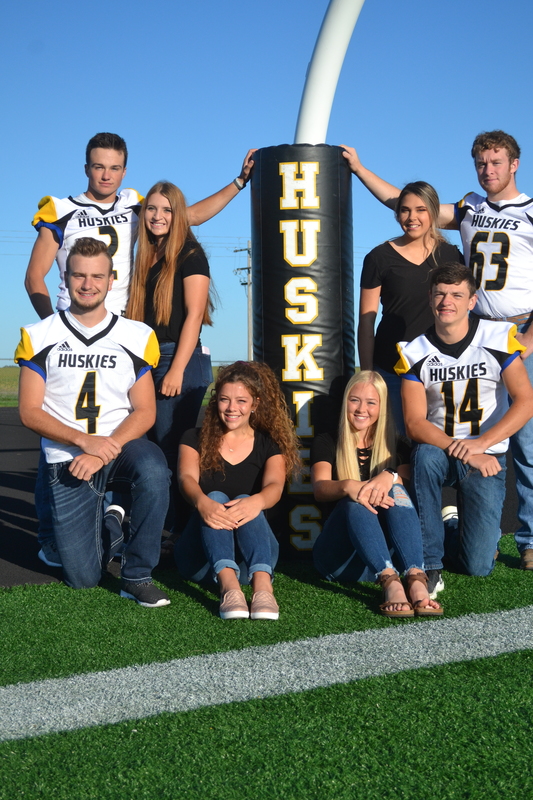 Jamie Hopwood, the 2018 Homecoming Queen, and Austin Coffin, the 2019 Prom King crowned this year's Homecoming Royalty. Max Hoatson, the 2018 Homecoming King, was unable to attend the evening's event.
Congratulations to the 2019 Shelby Rising City Homecoming King and Queen: Carson Rathje and Aspyn Harrison.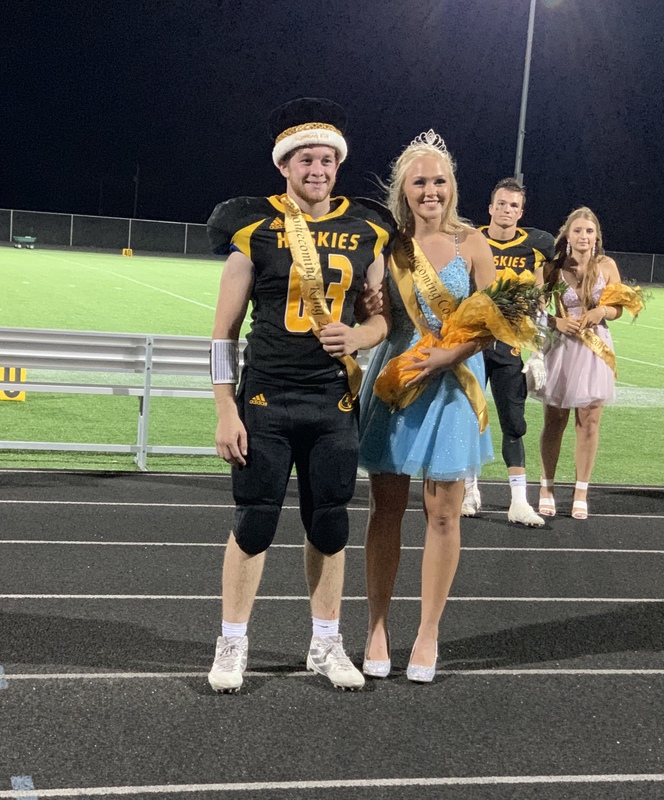 Friday night ended with the homecoming dance for grades 9-12.
Shelby Rising City really was transformed into the most magical place on Earth this past week. Thank you to everyone who helped make this week a success!
#WEareSRC