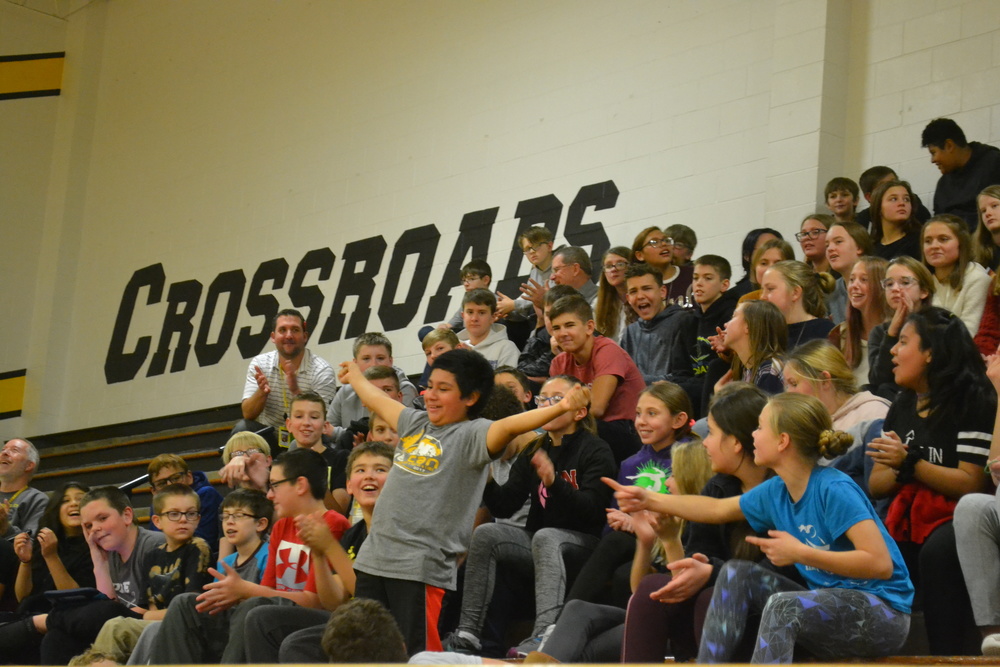 November Husky Recognition Rally
Cody Bobolz
Wednesday, December 04, 2019
The November Husky Recognition Rally was held on Monday, December 2nd. During the rally we celebrated and recognized student success, both academic as well as extracurricular. Academic All-State student-athletes from the fall sports season were recognized. We also celebrated those students who were selected November Students of the Month and PBiS winners were drawn.
These students received Academic All-State honors in their respective fall activities:
Bowling - Bailey Belt, Alison Nekl
Volleyball - Clare Kohl, Jayce Vrbka
Football - Grant Lindsley, Jett Pinneo
Girls Golf - Alyssa Blohm, Tori Perry
One Act - Hunter White, Fischer White
Softball - Kira Pavlik, Cassi Ziemba
The November Students of the Month were announced during the rally. Teachers and staff members are looking for students who display respect, responsibility, kindness and an overall positive attitude. These students received a certificate, SOM t-shirt, and lunch on the principal.
Nevaeh Martinez- 6th grade
Dalton Pokorney- 7th grade
Riley Osantowski- 8th grade
Hunter White- 10th grade
Madelyn Hopwood- 11th grade
Arturo Abrego Cabrera- 12th grade
The monthly PBiS drawing was held. Middle school winners receive fast passes for lunch and the high school winners get the 2 B.A.R.K. Park spots. Middle school winners were Taya Pinneo, Joe Martinez, and Nicole Martensen. The high school parking spot winners were Payton Ziemba and Adam Pavel.
It is hard to believe we are closing in on half of the year being over. We look forward to continued excellence in all areas. As always, it's a great day to be a Husky!
#RollSkies #WEareSRC #WEareOne