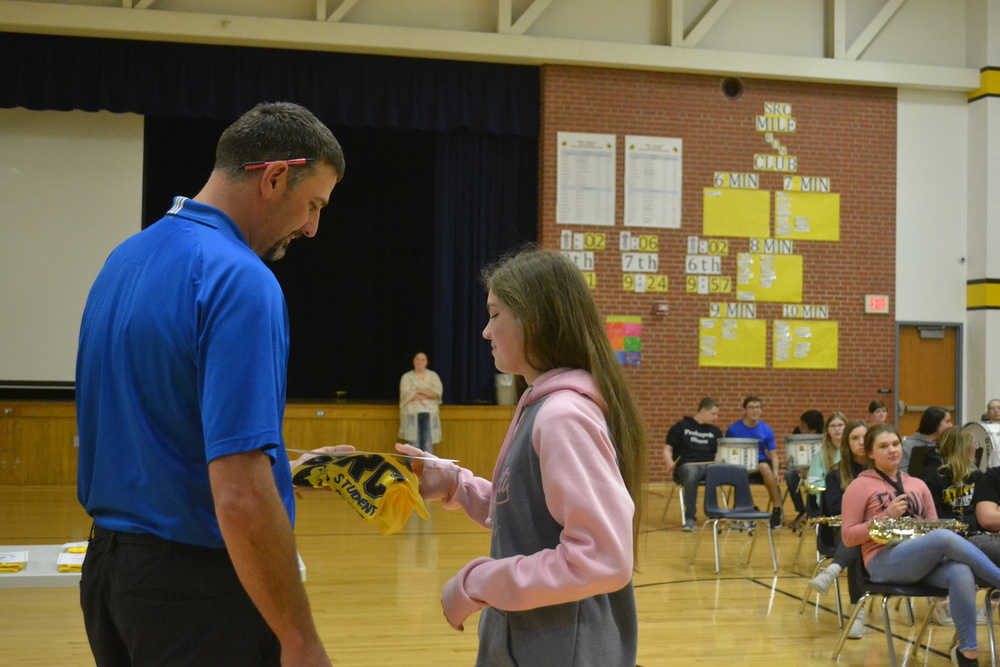 February Recognition Rally
Cody Bobolz
Tuesday, March 03, 2020
The February Husky Recognition Rally was held on Thursday, February 27th. We began the rally by recognizing our Speech Team who was crowned CRC Champions! Our middle school musical participants were recognized and we had a presentation by NHS about the upcoming Food Drive. We also celebrated those students who were selected February Students of the Month and held our monthly PBiS drawing.
The February Students of the Month were announced during the rally. Teachers and staff members nominate students who best demonstrate any of the 4 S-RC pillars- integrity, innovation, accountability, or service. These students received a certificate, SOM t-shirt, and lunch on the principal. Congratulations to these students on their outstanding work!
6th- Kimberly Carapia-Hernandez
7th- Clare Willis
8th- Ellie Frederick
9th- Kadin Bluel
10th- Josie Gates
11th- Ryken Bluel
12th- Tori Perry
The monthly PBiS drawing was held. Middle school winners receive fast passes for lunch and the high school winners get the 2 B.A.R.K. Park spots. Middle school winners were Cesar Ruvalacaba, Ethan Fjell, Joseph Martinez. The high school parking spot winners were Fischer White and Elena Murray.
Another great day to celebrate all the accomplishments of our students here at SRC!
#RollSkies #WEareSRC #WEareOne