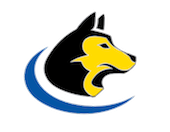 Picture Day
Matt Carley
Friday, September 04, 2020
Picture Day - Monday, September 14th

As with all things, picture day is going to be different this year. Modern
Images has implemented a contactless-social distancing picture day.
We are requesting that you place your order online if possible. This will help ensure the smoothest and safest picture day. If that is not possible you may use a paper order form with exact cash.
PRE-ORDER NOW ONLINE**
Use this link: ORDER ONLINE NOW
(This Offer EXPIRES MIDNIGHT OF PICTURE DAY)
Your Picture Day is Mon. Sept. 14th

Order online:
Simple and Easy
Special offers (get more for your money!!)
Customizable Packages (A-C)Eliminate paper orders to school
No money to school
Pay using your credit card or debit card
Ship directly to your home option (fee will apply)
100% Accuracy on orders
Paper Order Form:
All students will be 100% Responsible for their own form
No late order forms will be accepted
No change will be given on cash orders
No checks will be accepted
Again, this is a Contactless Picture Day system.
Photographers will not come in contact with any students or staff.
Social distancing will be exercised at all times.