The November Husky Recognition Rally was held on Monday, November 30th in the South gym. The students of the month were announced and recognized during the rally. Teachers and staff members nominate students who best demonstrate any of the 4 S-RC pillars- integrity, innovation, accountability, or service. These students received a certificate, a SOM t-shirt, and lunch on the principal. Congratulations to these students on their outstanding work! The monthly PBiS drawing was also held. Middle school students received a free bowling pass or a gift card to Cubby's. The high school winners earned a BARK Park spot.
Meet our November Students of the Month and what their teachers had to say about them:
6th- Logan Pospisil
This student was nominated for the pillars of integrity, service, and accountability. He is a kind-hearted, hardworking student who is conscientious about completing all assignments and class activities. He enjoys learning and is also cheerful and eager each day for new challenges. He is always volunteering to help his classmates in ICU, holding them accountable with grace and support. His Integrity never falters and his service to others is noticed, daily.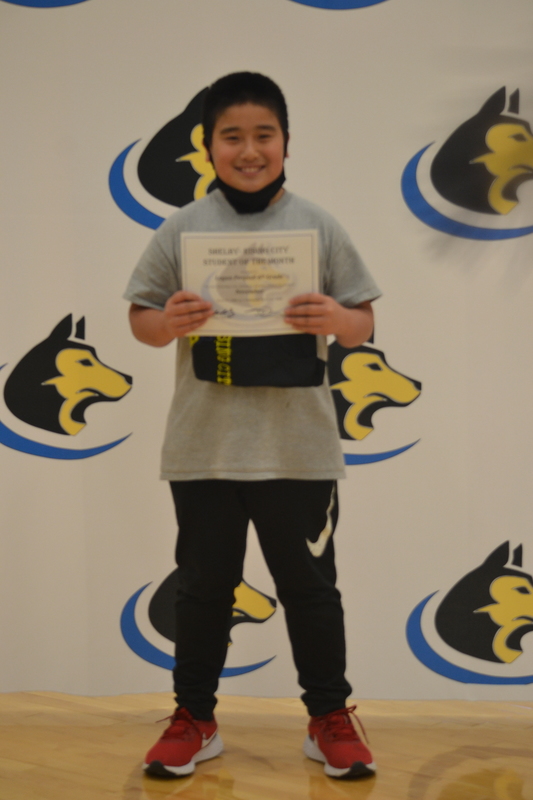 7th- Loralie Logan
This student was nominated for integrity and accountability. She is such a responsible student! She never has missing or late homework. She asks for help when needed, and always goes above and beyond what is expected or asked or her. She is a quiet leader in her class, always serving as a role model to others. She always puts her best effort into her work and strives to constantly get better. She's also a great classmate, willing to help and brings a cheerful mood to the room.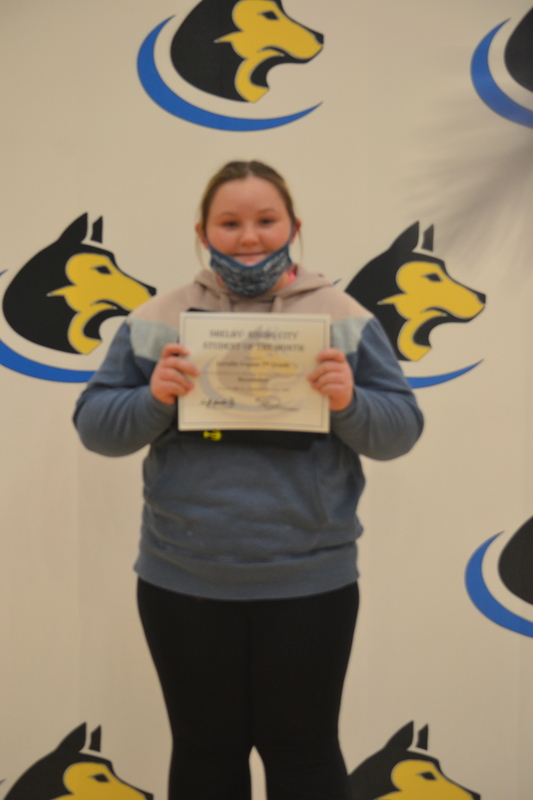 8th- Hunter Barnes
This student was nominated for integrity and accountability. He is a great student. He comes to class ready to learn. He comes prepared with materials and assignments completed. He uses manners and is always respectful of me as well as his peers. When I need a volunteer, his hand is always the first to go up. I really appreciate his willingness to pay attention and be an engaged learner. He has been doing a great job this year. His level of focus has been on his work and is always polite to others. Thank you for being an awesome student and keep up the great work!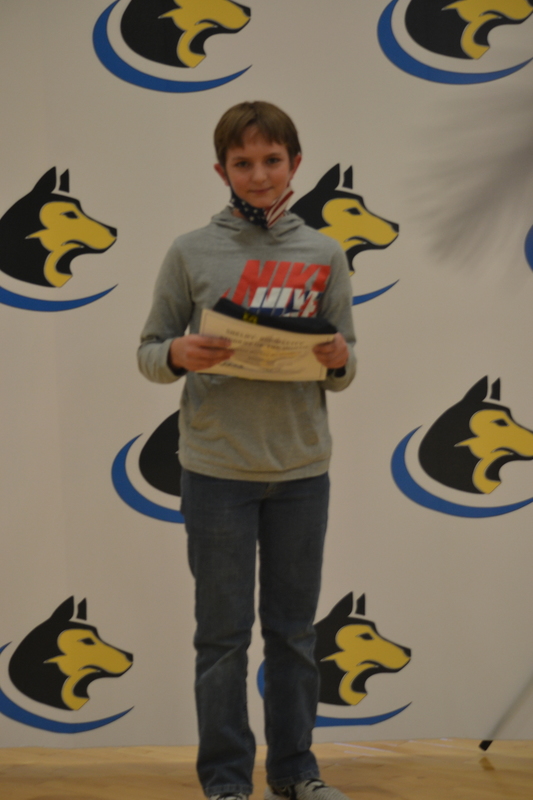 9th- Alex Larmon
This student was nominated on the pillars of integrity, service, and accountability. She has very high expectations of herself in the classroom and is engaged in class every single day. She sets an excellent example by bringing a positive attitude and a tremendous work ethic with her in everything she does. She is a student who makes great choices, submits very high-quality work, and is as friendly and hardworking as they come. She is involved in a variety of organizations and is always willing to help whenever possible. For example, she recently gave up a few hours of her weekend to help our FBLA chapter complete a service project. She is a leader in the classroom. She is confident in her work and is always willing to help her peers out. She earns outstanding grades in all areas and she is very involved in extracurricular activities. Her hard work continues to pay off and she will continue to do great work!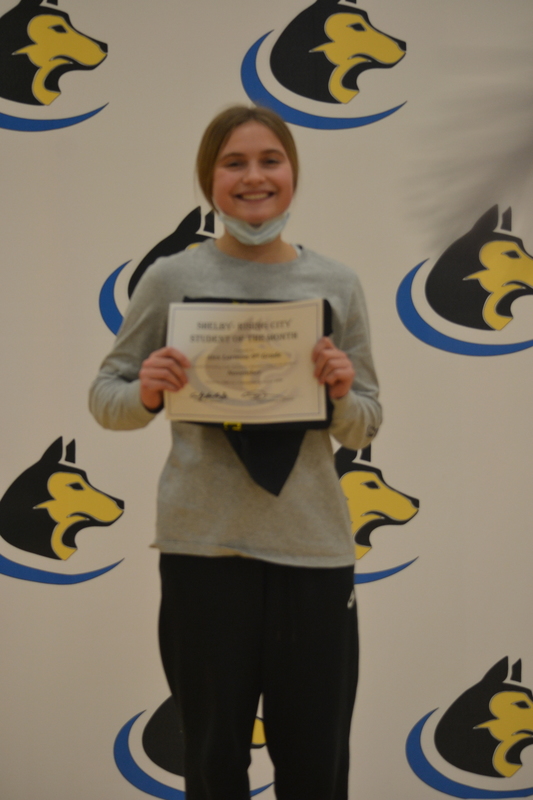 10th- Angel Barnes
This student was nominated for accountability. She works extremely hard for every grade she earns in class. When something doesn't turn out the way she expects it to, she is always working to improve and always asking how she can improve herself. She goes out of her way to help other students in her class succeed and is the first to ask questions when she needs help or when a friend needs help. She never misses an opportunity to improve herself and her accountability goes above and beyond what I ask of her in class.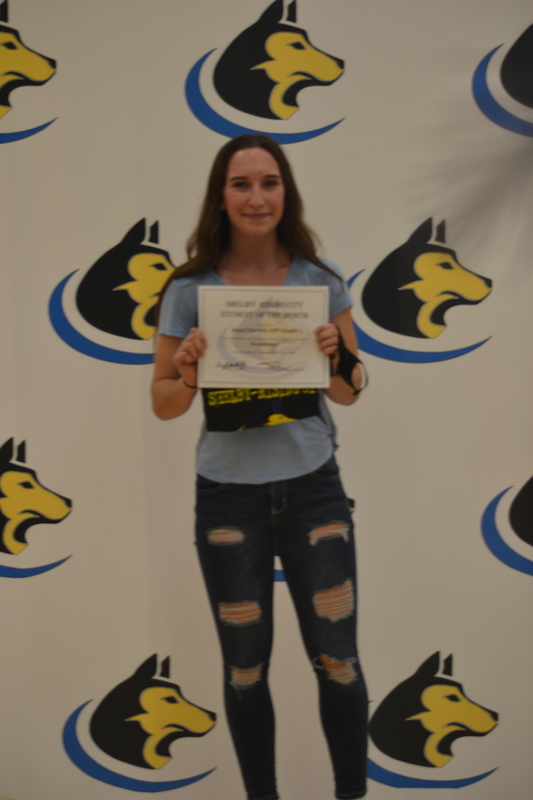 11th- James Prokupek
This student has consistently displayed the pillars of integrity, accountability, and service. He is one of the most honest students I have worked with over the years. He is honest not only to other students but to staff. He often will point out mistakes, even if it means putting himself or other students in a more difficult position. Upon his return to school, he has shown great integrity, accountability, and courage. He has worked hard to complete missing assignments. He advocates for himself, asking questions when he doesn't understand something and makes appointments to come in for help. He does all of this with a positive attitude. He certainly is an example of how to overcome adversity through hard work and determination.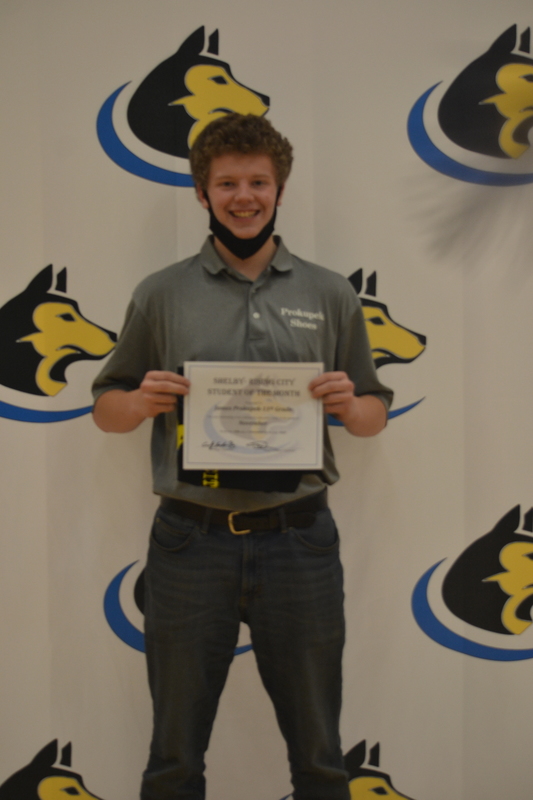 12th- Jese Gutierrez
This student was nominated for integrity, innovation, and service. His work is always performed to the utmost integrity and has never been second best. He is a humanitarian to his peers always lending a helping hand and offering guidance. He holds himself to the highest regard to accountability to both staff and peers. He is an excellent role model to the young students in our Advisory Team. He is willing to help them with questions while I am working with another student. He jokes around with them and is doing a great job of truly building a team mentality within that group of students. He is always positive and respectful towards everyone in the room.
November Students of the Month
Back Row (left to right): Alex Larmon (9th), Angel Barnes (10th), Jese Guiterrez (12th), James Prokupek (11th)
Front Row (left to right): Logan Pospisil (6th), Hunter Barnes (8th), Loralie Logan (7th)
Middle School PBiS Drawing Winners:
Left to right: Mazzee Staroscik (6th), Kaleigh Ruth (6th), Navaeh Martinez (7th), Elva Velasco (7th), Kody Young (6th)
High School PBiS Drawing Winners:
Left to right: Nevaeh Richardson (9th), Gabe Dutton-Mofford (9th), Lillian Wetjen (9th), Jaimee Paddock (10th)
ACT Recognition
Our seniors were given the opportunity to take the ACT here at school this fall. The following students composite scores met the National Career Readiness standard and their scores were at the gold or platinum level. These students had to have scored a 22 or higher. Their scores were at or above the 60%ile nationally. Congratulations to these students on their outstanding achievement.
Haley Hanak
Bannor Murray
Konner Batenhorst
Maddie Hopwood
Ceagen Watts
Jese Guiterrez
Colin Wingard
Kira Pavlik