The December Husky Recognition Rally was held on Tuesday, December 22nd in the South gym. The students of the month were announced and recognized during the rally. Teachers and staff members nominate students who best demonstrate any of the 4 S-RC pillars- integrity, innovation, accountability, or service. These students received a certificate, a SOM t-shirt, and lunch on the principal. Congratulations to these students on their outstanding work!
The monthly PBiS drawing was also held. Middle school students received a free bowling pass or a gift card to Cubby's. The high school winners earned a BARK Park spot. We also had our Fall Academic All-State selections announced. Congratulations to all the students who are doing great things inside and outside of the classroom!
The end of the rally concluded with five staff members getting pied in the face as part of the FBLA fundraiser. Thank you for all that participated and contributed to the organization.
December Students of the Month
Let's meet our December Students of the Month and what their teachers had to say about them:
6th- Kody Young
This student was nominated on the pillars of integrity and accountability. He is a leader in the 6th grade class. He is very responsible about making sure he always puts forth his best effort on assignments and activities in class. He is also willing to help anyone in class and in advisory who needs help understanding a concept, using technology, or just clarifying what an assignment is. He is continually polite and respectful to all.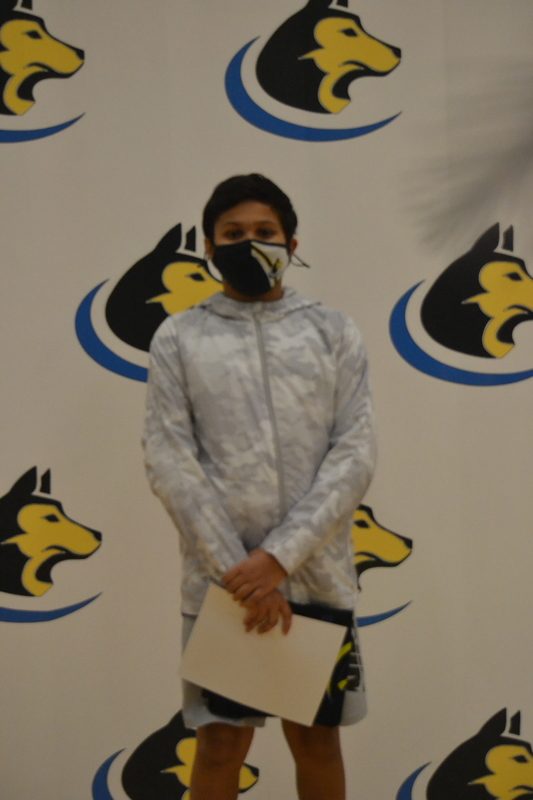 7th- Elva Velasco
This student was nominated on the pillars of integrity and accountability. She is a quiet leader in the 7th grade class. She is always responsible and puts forth her best effort on assignments and activities in class. She is not afraid to ask for help or clarification when needed because she wants to make sure she always does her best. She is also willing to help anyone in class who needs help understanding a concept, using technology, or just clarifying what an assignment is. She is polite and respectful to all.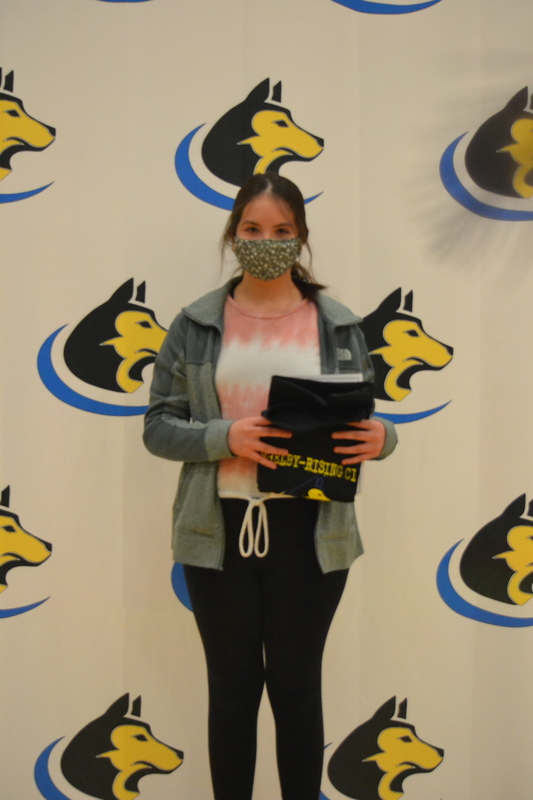 8th- Wendy Solorzano Aguilar
This student was nominated for integrity and accountability. She is a student that has overcome so many different things and yet she is still successful. Her effort is phenomenal, she works until the job is done, she asks good questions and always has a solution to her problems. She is a student who shows determination and grit and I love having her in class.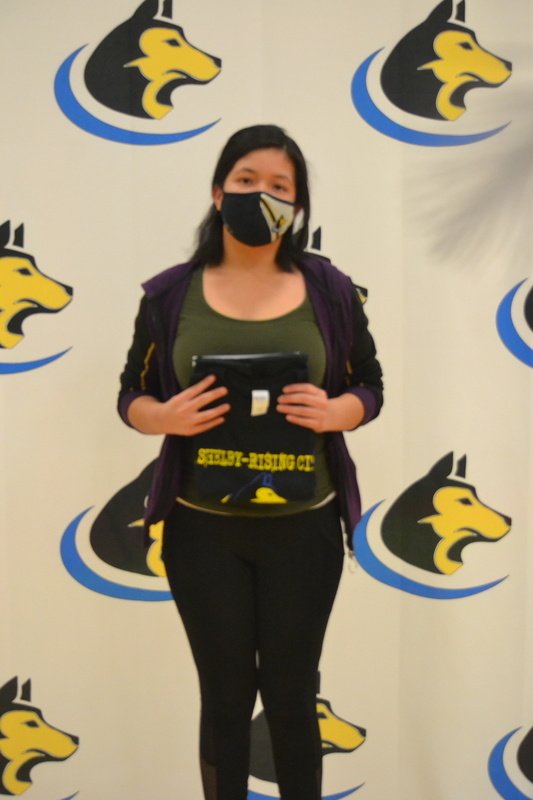 9th- Kaylei Perry
This student was nominated for the pillars of accountability and service. She has proven to reliably deliver on her commitments, showing others she can be trusted. She continues to demonstrate accountability by taking responsibility for the outcomes of her actions. She brings a lot of enthusiasm to class everyday! She is always bringing a positive attitude and brings her cheer to class everyday. Kaylei is willing to help out wherever she is needed and contributes her thoughts and ideas to her classmates and members of different organizations!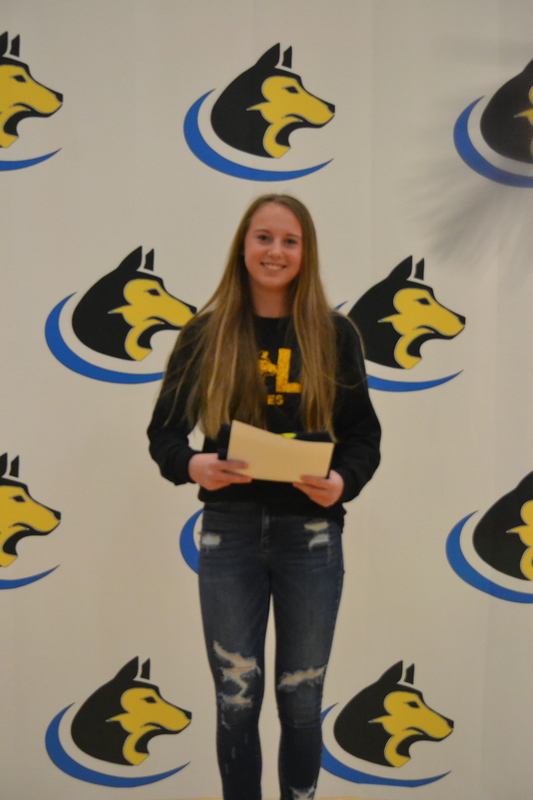 10th- Jaimee Paddock
This student was nominated for integrity, service and accountability. She is a student you can always count on to volunteer and help out where she is needed. Jaimee works extremely hard in the classroom and is always going above and beyond what you ask of her. Not only does she strive to be the best she can be but she also raises others up around her and encourages them to be the best person they can be by always listening and supporting them; never tearing them down. I am constantly witnessing her be a leader among her Sophomore peers by constantly setting the right example in class and at extracurricular events. She is not always the vocal leader but she continually shows, through her actions, what the four pillars of SRC really stand for.
11th- Hunter White
This student has displayed all the pillars of SRC- accountability, integrity, service, and innovation. He is a great kid who I can count on to be honest with me at all times. He is respectful and gets along with all students and staff. He also puts his best effort into all of the extracurricular activities he is involved in. In our last FBLA meeting I made a comment that it needs to become a more student-led organization. Hunter took my comment to heart and he organized our members to meet two hours earlier for our yard clean-up. When I showed up at the planned start time, the job was already done! His work is always done with Integrity as job #1. There is never a "good enough" in his vocabulary, only top shelf work. He also, when others rush out, makes sure all items are in a proper place and the work area is clean. He takes great pride in every activity that he is involved in. With One-Act, he served as Crew Chief for the second straight year. At contests and rehearsal I never had to ask him to do something because he was always two steps ahead of me. He is not afraid to speak up to solve problems, both on and off the stage. He was an integral part of our crew being awarded the tech crew award at districts this year. This was a goal he and I set last year when we knew it was going to be an award for the 2020 season and he definitely made it a priority to make sure our crew was prepared! This student is the real deal!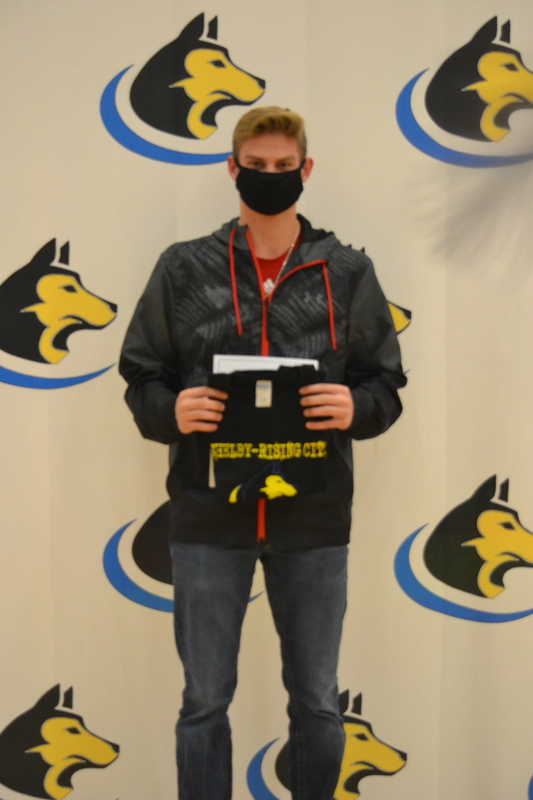 12th- Taylor Hayes
This student was nominated for integrity, accountability, and service. This girl comes to advisory every day and works so hard on her school work. She is always studying and I know that she is working very hard to get good grades this year. She shows leadership when we are doing our activities and is very respectful to every other student in her advisory, no matter their age. She is respectful to adults in the building and is always willing to help out in any way if asked. Even after everything she has been through, she maintains a positive attitude and it is contagious! I have enjoyed having her in advisory and getting to know her a little better. I know she has a bright future because of the individual she has become and the expectations she has of herself. She has been through more than most kids her age and her ability to have such a positive and hardworking attitude in my class everyday is truly inspiring. She has set high academic goals for herself this semester and has put in the necessary effort to make sure she achieves them. She also makes an effort to communicate with me about non-school things which is something I truly appreciate. She has shown a level of effort and planning towards her projects that I have rarely witnessed. She has always put her mind to doing things the right way down to the last detail. She is always so polite and cheerful. In the lunch line, she is always kind and polite, greeting the lunch ladies and saying "please" and "thank you." She has also taken a lot on her shoulders, but is always conscientious about taking care of her siblings.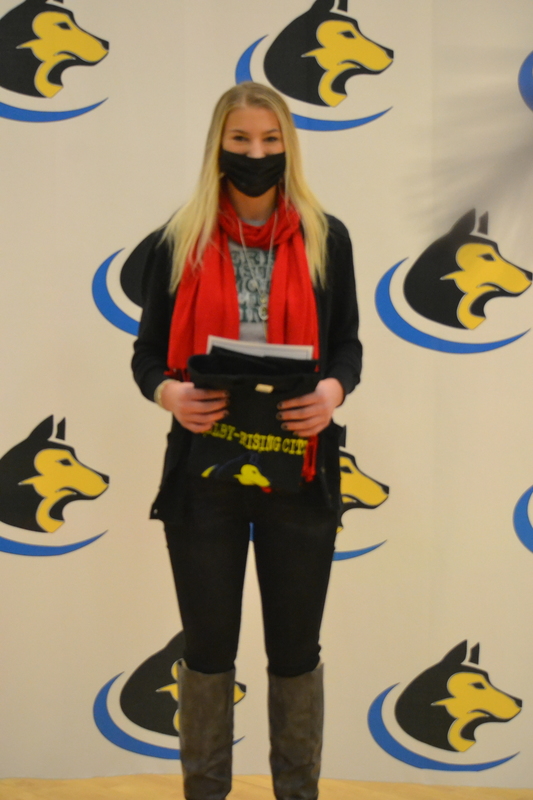 December PBiS Drawing Winners
Middle School
Back Row (left to right): Dalton Pokorney (8th), Danica Watts (7th)
Front Row (left to right): Logan Pospisil (6th), Leah Whitmore (6th), Aiden Lowther (7th
High School
Back Row (left to right): Jacob Czarnick (11th)- Bark Park, Trevor Micek (11th), Gavin Dutton-Mofford (11th)
Front Row (left to right): Ellie Frederick (9th), Leyton Voss (9th)- Bark Park
Fall Academic All-State Recipients
Football: Colin Wingard (12th), Grant Brigham (11th)
Play Production: Hunter White (11th), Emily Augustin (11th)
Softball: Kira Pavlik (12th)
Unified Bowling: Tanner Nekl (10th), Grady Belt (11th)
Volleyball: Maddie Hopwood (12th), Emily Willis (11th)
FBLA "Pie In The Face" Fundraiser
FBLA conducted a fundraiser where students voted on staff members they wanted to see get pied in the face. The results of the voting were announced at the end of the rally and students who had their name drawn had the privilege of slamming a pie in the face of a staff member. It was a great way to end the rally and raise money for FBLA. Great job by all students and staff!