Shelby-Rising City Schools will be closed on Thursday March 14th due to road conditions, flooding, and predicted weather.
SRC Speech- NOW IN FINALS... Duet Acting: Brenna & Garrett Humorous Prose: Connor Extempt: Bannor Serious Prose: Alyssa Good luck!
Alyssa makes Serious Prose finals! Two thumbs up!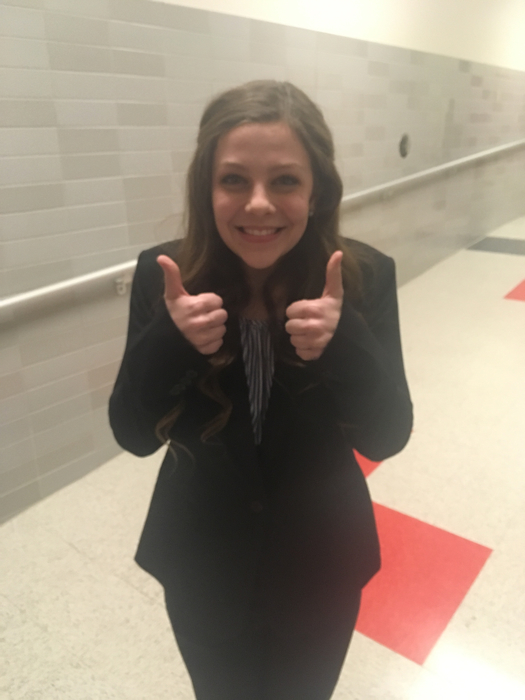 Who just made finals in Extempt? This guy!!!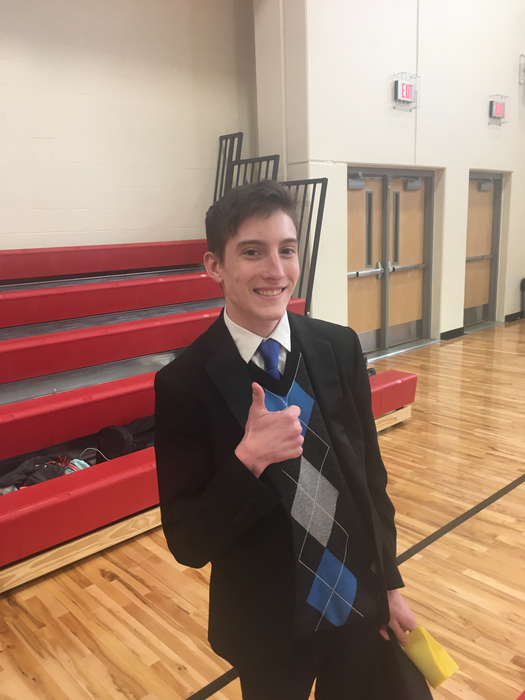 **THIS JUST IN** Connor makes finals in Humorous Prose
In Duet Acting, our fabulous freshman just gave an energetic performance that was fun to watch. Superb job Emily and Cassie!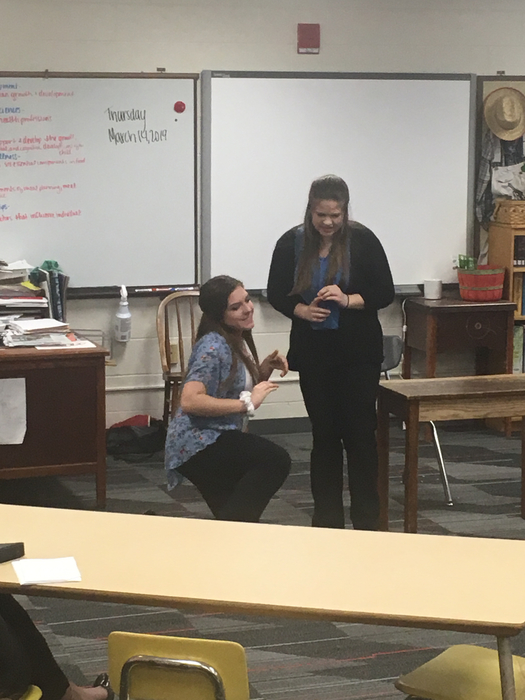 Haley delivers a very strong performance! WOW!!!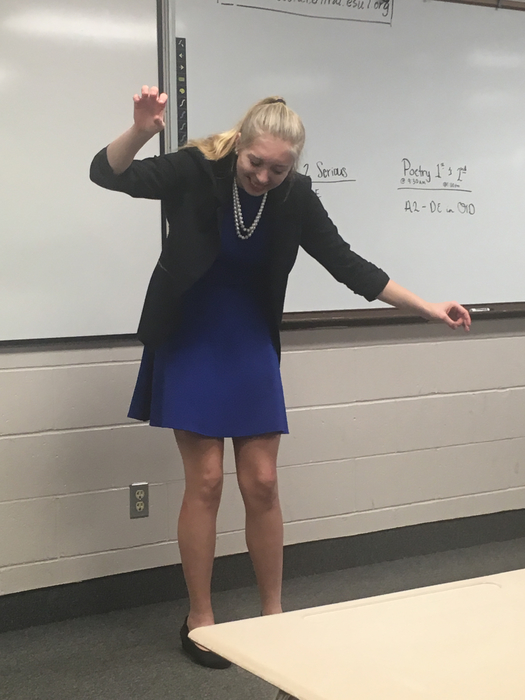 Taylor's humorous prose hits the mark. Bravo!
Garrett gives an impassioned oral interpretation of poetry. Nicely done senior!
Extemporaneous Speaking is a challenging speech category. Fisher, a freshman, does a great job!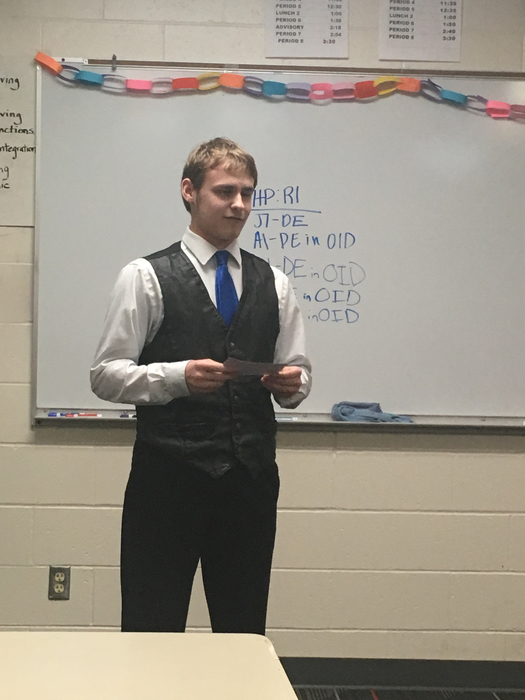 Afternoon Drop Off Times by Bus/Location for March 13th due to weather we are not using county roads. Darrol (Chicken) Lone Star: 1:30-1:35 Duncan: 1:55-2:00, John (Horse) 7Mile: 1:25-1:30 Pawnee Park: 1:40-1:45, Tony (Dragon)Drop off Rising City kids 2.5 hours earlier Cornerstone: 1:35-1:40, Susan (Cow)Drop off Shelby kids2.5 hours earlier Cornerstone: 1:30-1:35---For questions please contact the school.
Alex is our lone entry in Informative Speaking. He speaks on a topic he knows a lot about... trains! It's fun to watch Alex and listen to the inflection in his voice. I've been listening to Alex talk about trains way back to his days in elementary school. Alex, you did a great job!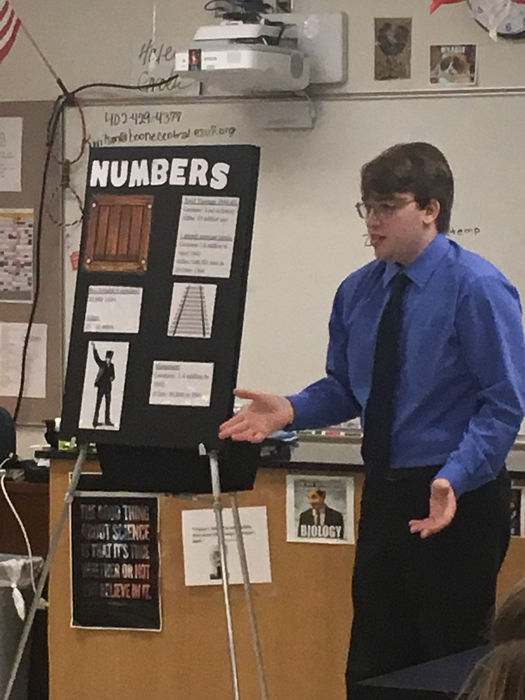 Shelby-Rising City Schools is dismissing at 1:00. Additional details coming on Bus Route information. No PM PreSchool or Activities.
The OID team of Taylor, Brenna, Jaydon, Nicholas, & Connor is ROCKING IT! A well polished delivery. Watch for this one to break finals later today!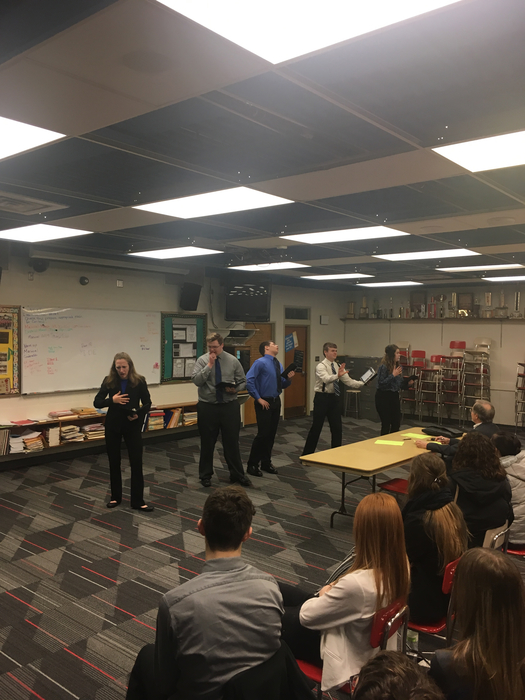 March 13th Bus Route Changes Due to county road conditions we will not provide regular pickup at home locations outside of the villages of Shelby and Rising City. Buses will be available to transport students from the following locations and times, it will be the responsibility of parents/guardians to get the students to these locations prior to the loading time window, transport them to school yourself, or call them in as absent. Darrol Gray (Chicken) - 7:00 to 7:05 Duncan, 7:25 to 7:30 Lone Star Jon Rasmussen (Horse) - 7:00 to 7:05 Pawnee Park, 7:25 to 7:30 7-Mile Restaurant Tony Hernbloom (Dragon) - Regular Pickup Times in Rising City Plus extra pickup at Cornerstone Bank in Rising City from 7:25 to 7:30 for those coming in from out of town. Susan Doehling (Cow) - Cornerstone Bank in Rising City from 7:25 to 7:30 and then regular pickup times in Shelby. ————— BUS ROUTE DROP OFF AFTER SCHOOL WILL BE IN THE SAME MANNER, TIMES WILL BE SENT OUT AS SOON AS POSSIBLE. —————
Middle School Musical "Once Upon a Mattress" tonight and tomorrow at 7pm in the West Gym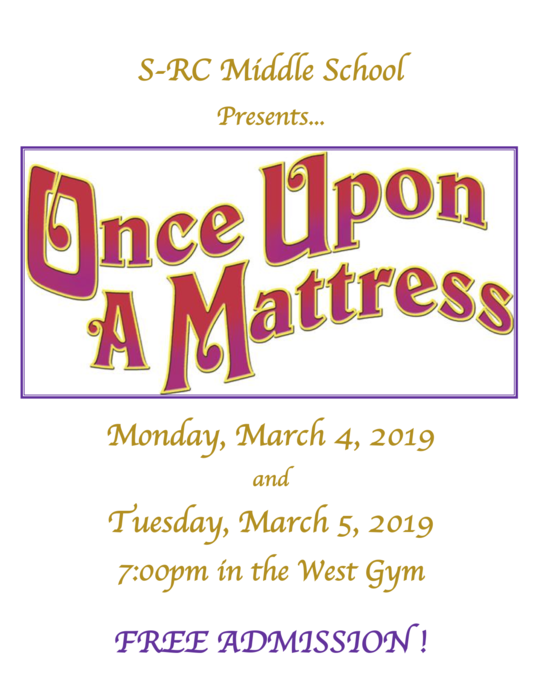 Spring Sports Season is underway!