Collin Vrbka has had a busy summer with SOS baseball, football and wrestling camps - along with livestock shows. Polk County fair results: Grand champion commercial market steer Grand champion overall market steer Grand champion senior beef showmanship Reserve Champion commercial market Heifer Reserve Champion overall market Heifer Grand champion senior swine showman Grand champion market barrow Grand champion market gilt Grand champion supreme market Barrow Grand champion supreme market gilt Reserve Champion market barrow Reserve Champion market gilt Reserve Champion supreme market Barrow Reserve Champion supreme market guilt Champion round robin senior showman Heck of a fair young man and congratulations! #rollskies #SRChuskies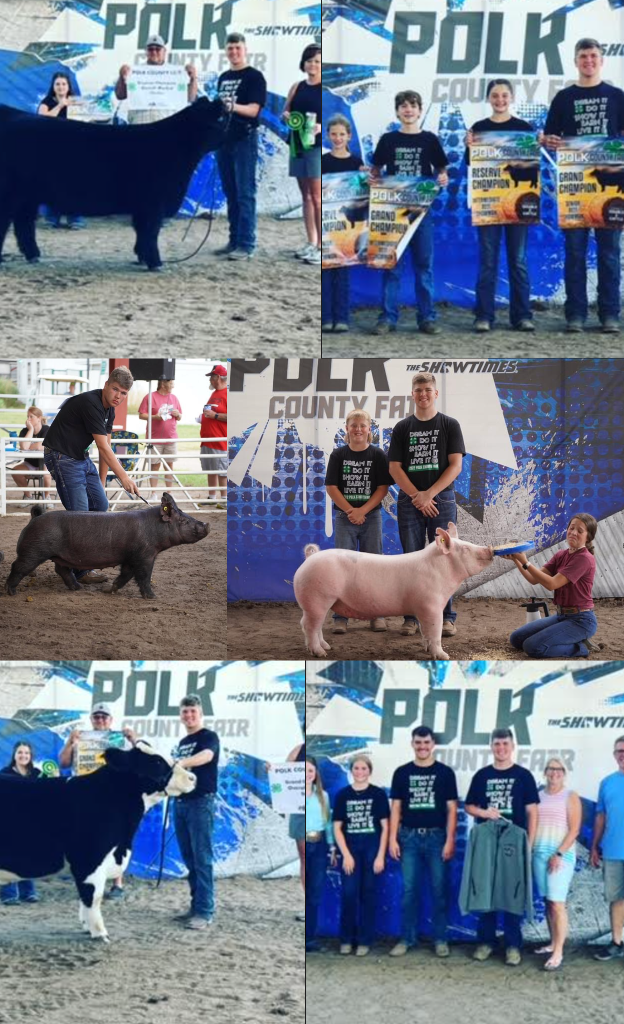 SRC's own Brooklynn Baker carried the flag on her horse Storm for the 2022 Osceola, Nebraska Fair Rodeo and also carried the flag during Silver Creeks Baseball Games including SOS! She also gave kids rides for the 4th of July at the lake, to baby Kyle Noyd, son of Joe and Amanda, who really enjoyed the ride! #rollskies #SRChuskies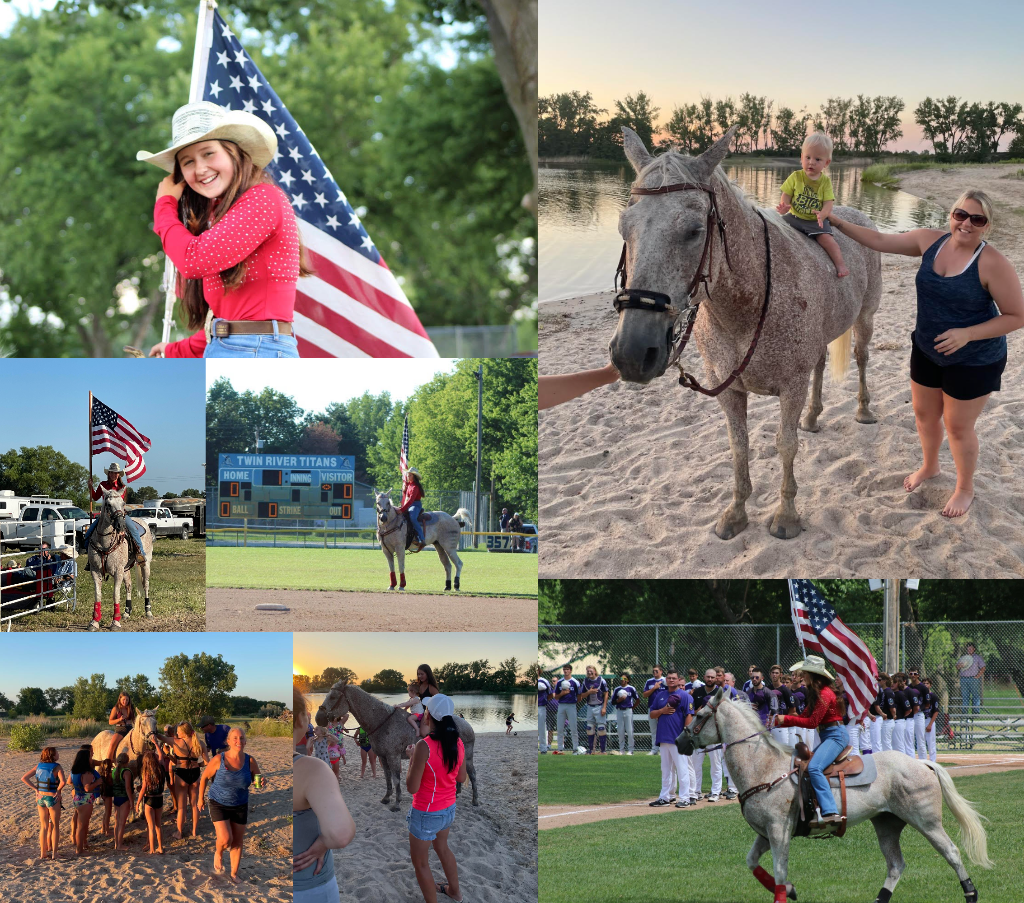 Take a look at what Landon, Kenzee, and Melanee Paddock did this summer! They went to DisneyLand/California Disney in California and got to discover 9 new states for the 1st time!! Got to drive through the mountains and canyons for the 1st time and swim in the ocean for the 1st time!! They also got to tour the stadium of their favorite NFL team the Las Vegas Raiders!! (Mr. Tejkl is very jealous of this...) #rollskies #SRChuskies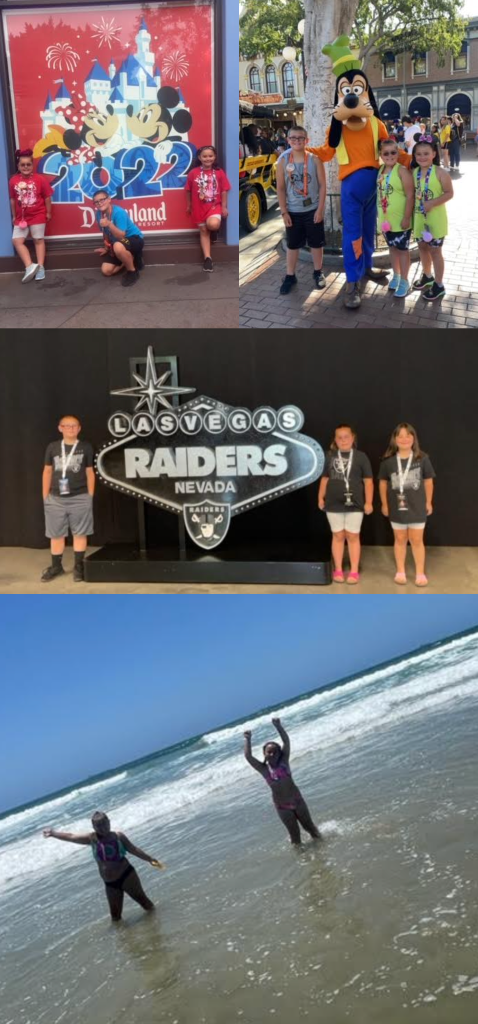 Matthew , Sophie and Jayden had so much fun this summer. Some of the things they did was swimming and some fishing too! They also hiked the Seven Falls in Colorado Springs. Sophie play softball during summer! #rollskies #SRChuskies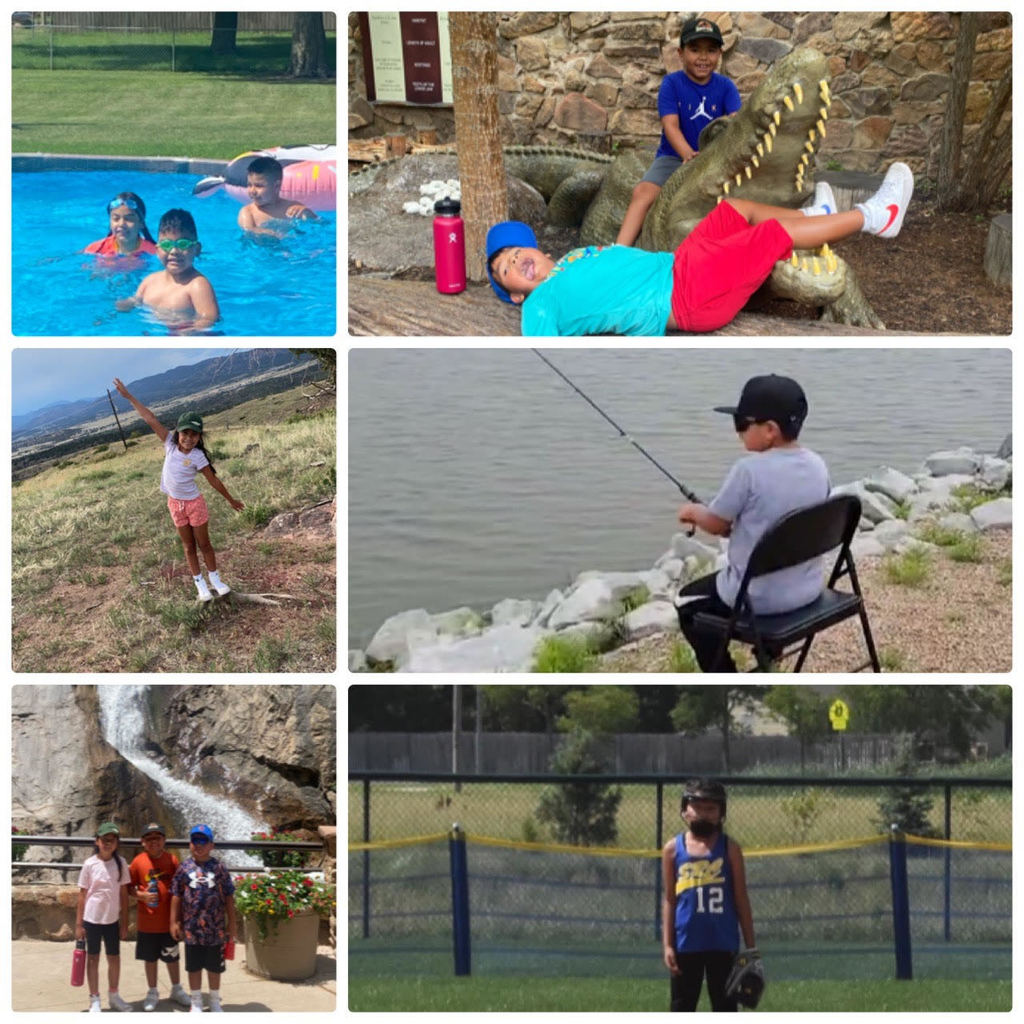 Easton & Oakley Cattau spent most of their summer playing baseball for 2 different teams. S-RC and the Small Town Legends. The boys are busy enjoying the pool now until school starts. #rollskies #SRChuskies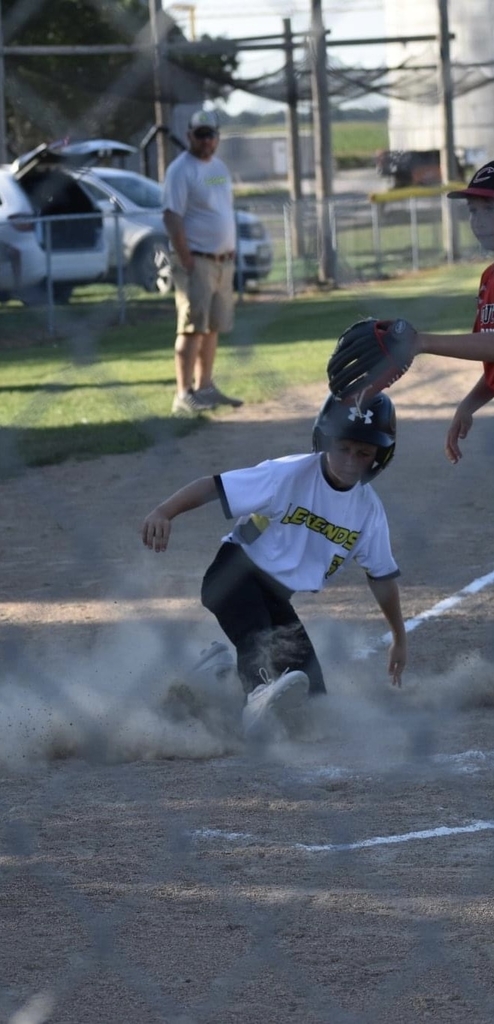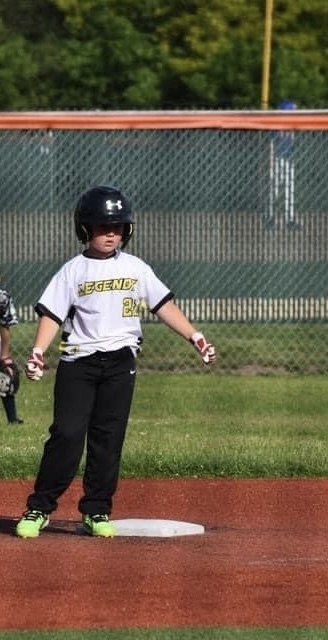 The Hiatt kids having a fun summer with racing, swimming, softball and fairs! Looks like a great time! #rollskies #SRChuskies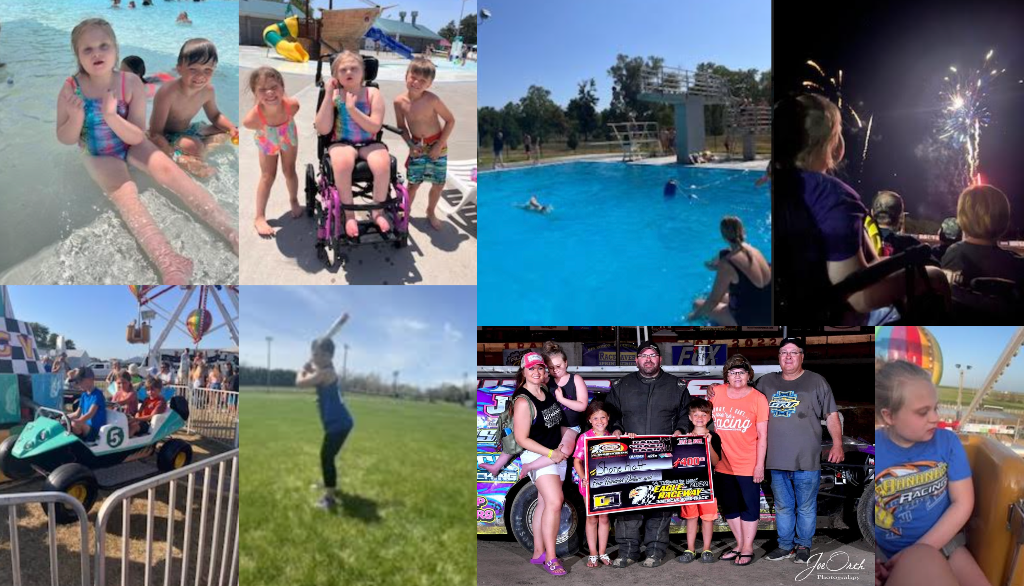 We got some muscle to show off💪! Maci Hoadley got 1st place in her age division in the tractor pull in Platte Center on the 4th of July. She is looking forward to competing at the State Fair! #rollskies #SRChuskies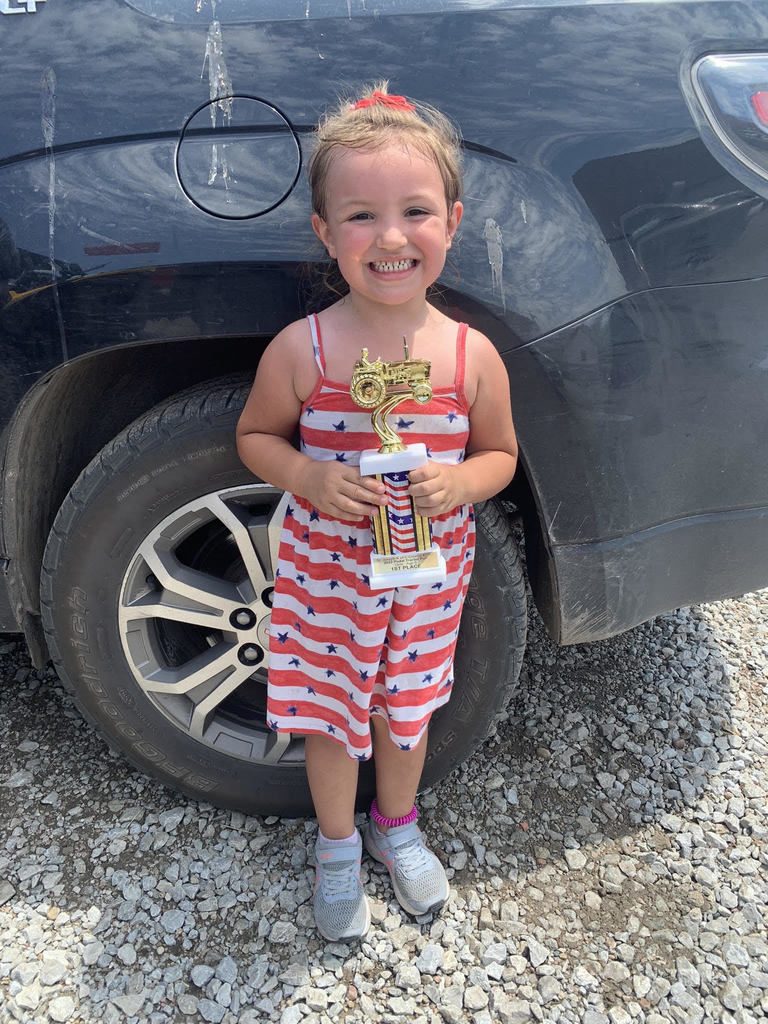 Grant Brigham and Kole Eickmeier were in the demolition derby in Osceola Saturday. Grant got 2nd and Kole got the mad dog award (hardest hitter)! Way to represent SRC and way to bring the pain to the other drivers! Congratulations! #rollskies #SRChuskies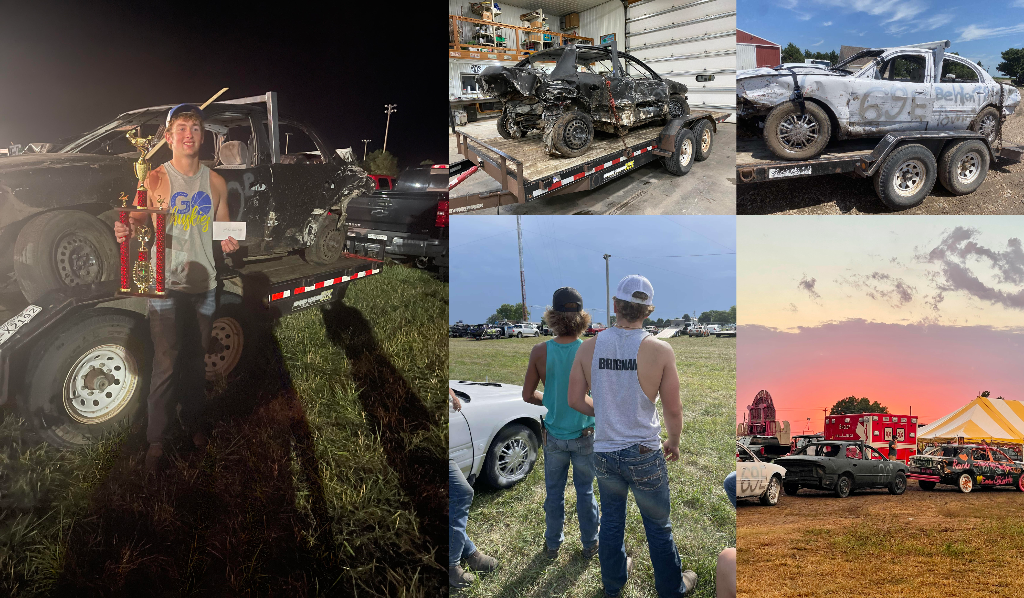 Greyson Sanley attended his first overnight camp this summer at Operation Shine Camp, a 3-day camp for kids who are on the autism spectrum. Greyson made new friends, put a lot of miles on exploring the campground and had fun trying new things with his big campers. Any parents interested in this camp can visit
www.kidsanddreams.org/operationshine
for more information.

Ever wrestled competitively on a beach before??? We have a few who did this summer! Lincoln and Reagan Eaton participated in the Cornhusker State games over the weekend. Lincoln placed 2nd in beach wrestling and Reagan took 1st place in Folkstyle, Beach and Freestyle. #rollskies #SRChuskies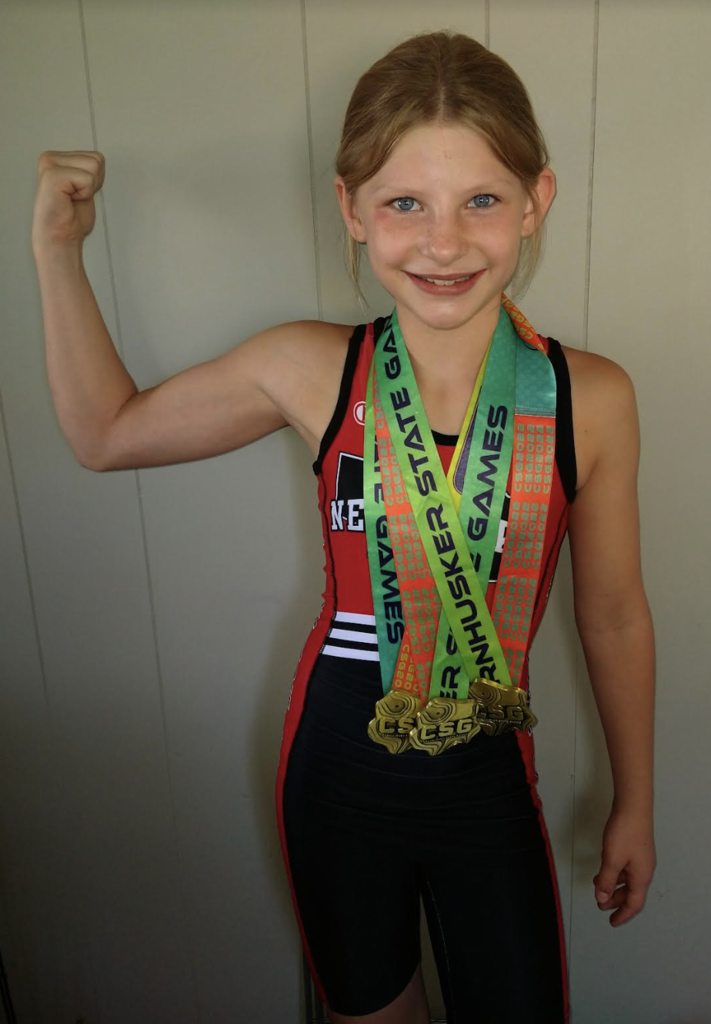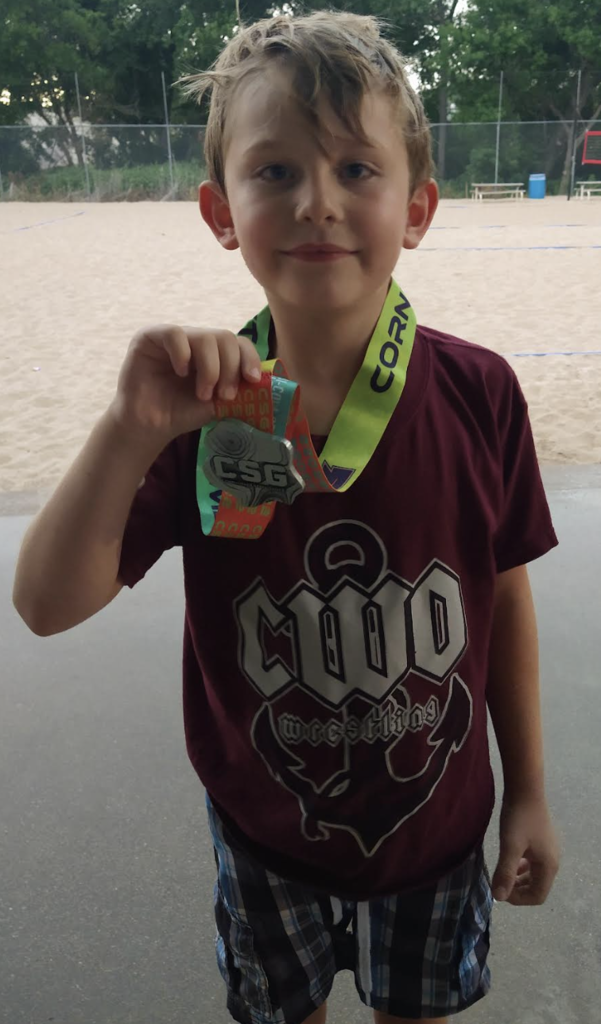 What is going on in the racing world??? Riley and Keegan Osantowski spent their summer racing, that's no surprise to anyone, but currently Riley is sitting 3rd in National Nonwing points and Keegan is 4th. I'm the Winged A-Class Keegan is currently sitting 4th and Riley 5th. In August there is a 5 day stretch where they will be racing in Nebraska. Best of luck! #rollskies #SRChuskies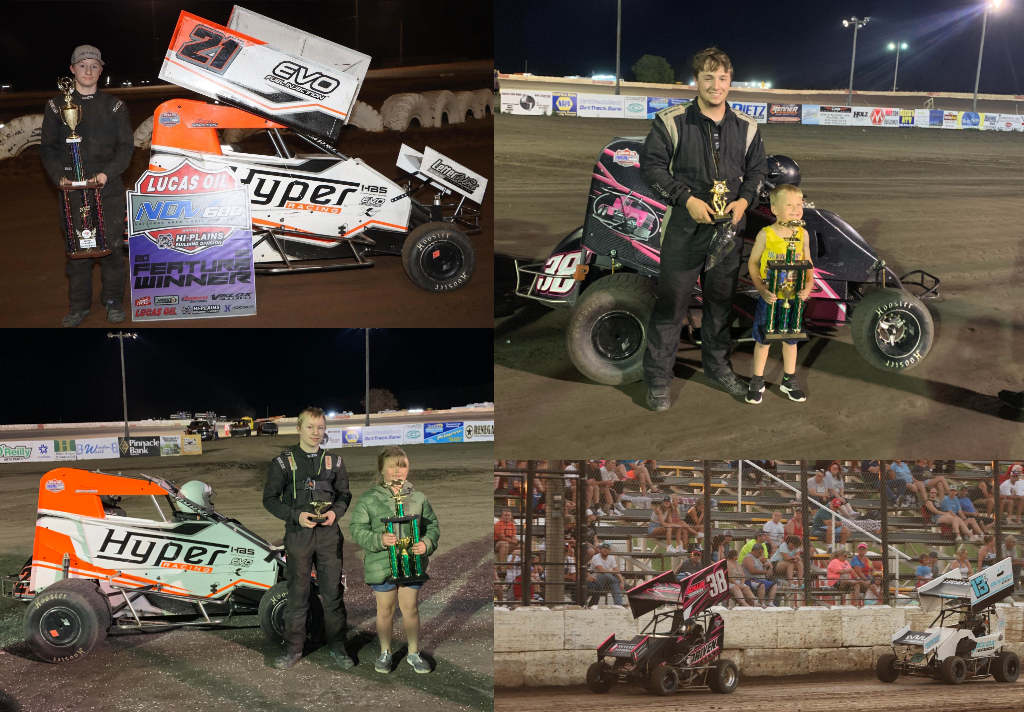 The Schindel family had an awesome Polk County Fair and here are the results! Jordie Schindel- Grand Champion Intermediate Horticulture, Grand Champion Bred and Fed Breeding Heifer & Reserve Champion Bred and Fed Market Steer Bentley Schindel- Clover Kids Pig Show, Clover Kids Cattle Show #rollskies #SRChuskies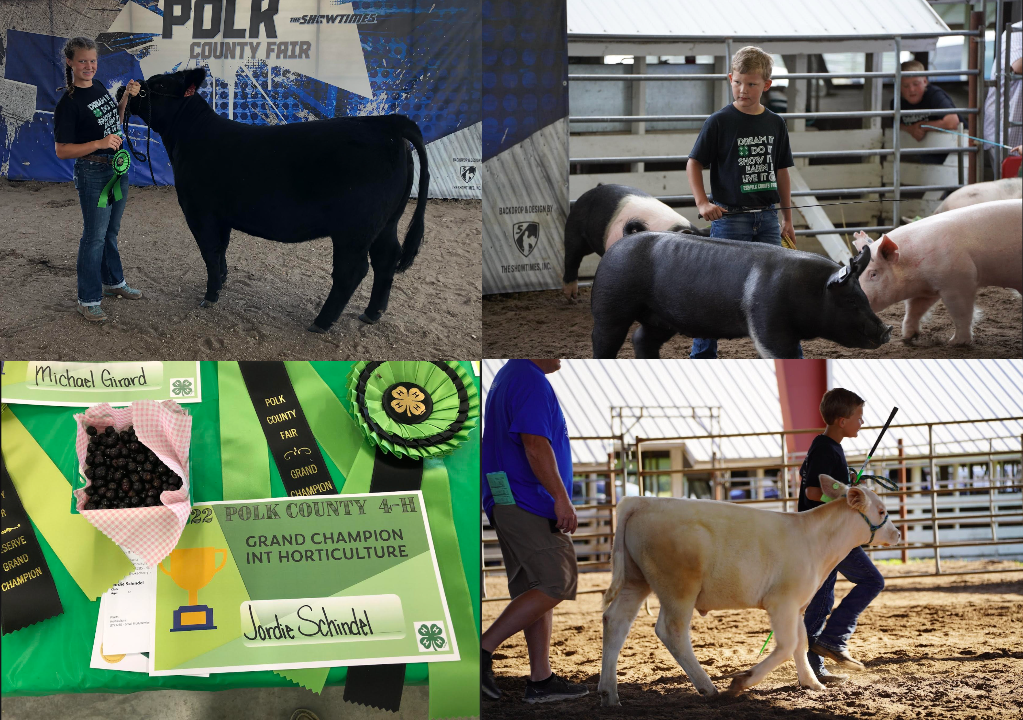 Results from the Schueth brothers from the Polk Count Fair! Clay Schueth: Grand champion rate of gain for market steer and Int Woodworking - fencing toolbox. Reserve champion Int Horticulture - beets and Cooking 101 - rhubarb muffins. Logan Schueth: Grand champion Cat Showmanship Reserve champion Jr Woodworking - jar holder. The boys earned the Herdsmanship Award in the cattle barn for keeping their stall clean and caring for their animals in the barn. #rollskies #SRChuskies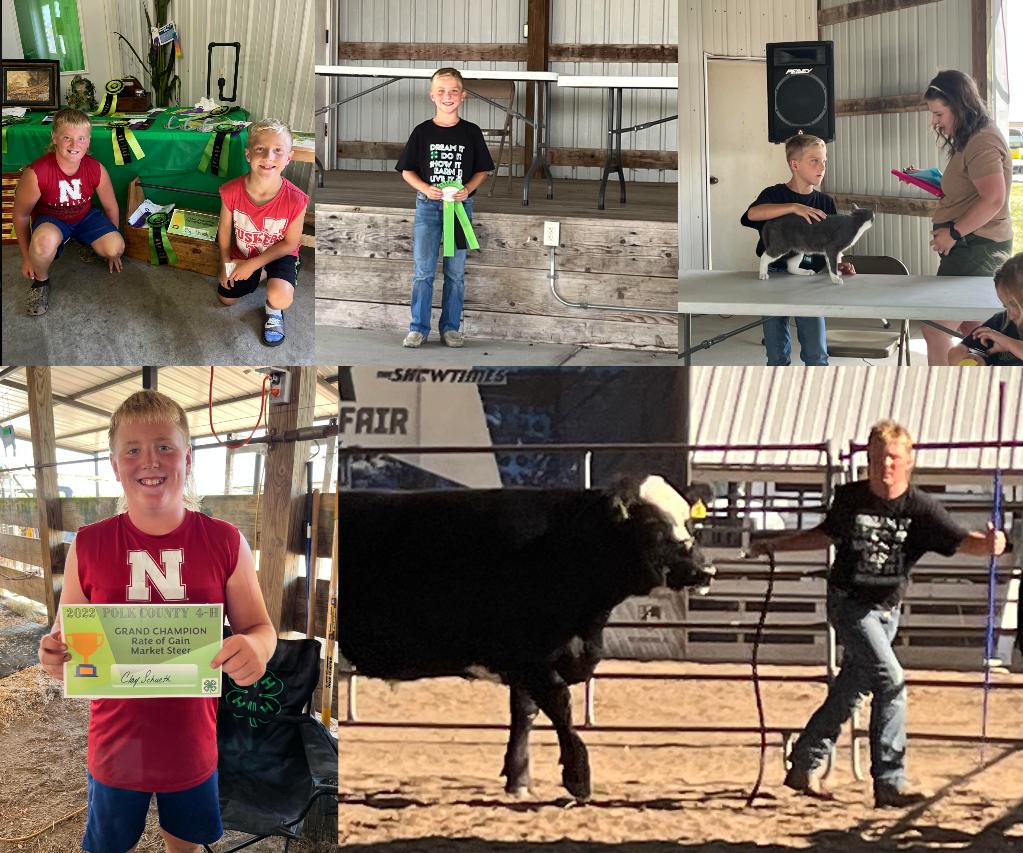 To all parents: please send any photos and write ups of your child(ren) who were doing things this summer (any fair activities, music, camps, etc.) because we would love to showcase all the awesome things our students are doing outside of the classroom and throughout their summer! Send to
ttejkl@shelby.esu7.org
Thank you!

Patience & Charley Spitz were in action over the week/weekend at the Polk County Fair! Patience earned Grand reserve Champion for rate of gain on market steer and Grand reserve Champion for intermediate showmanship! Congratulations! #rollskies #SRChuskies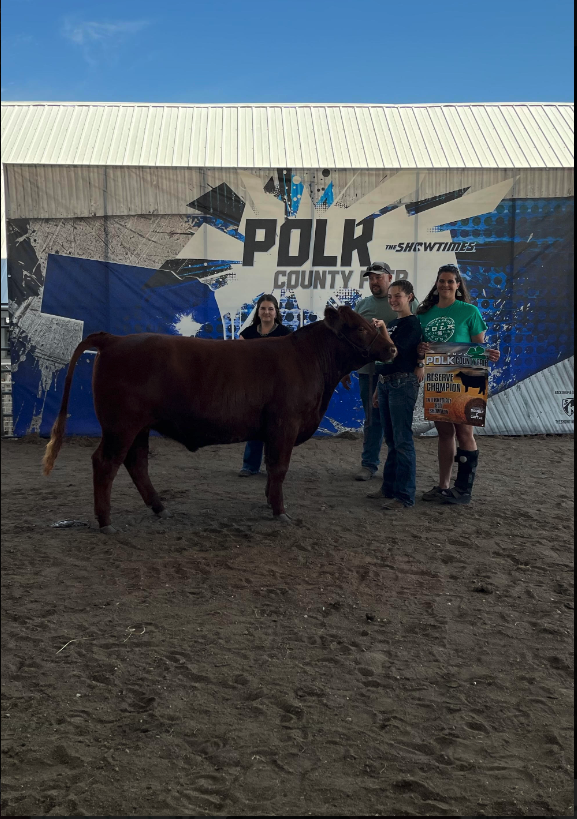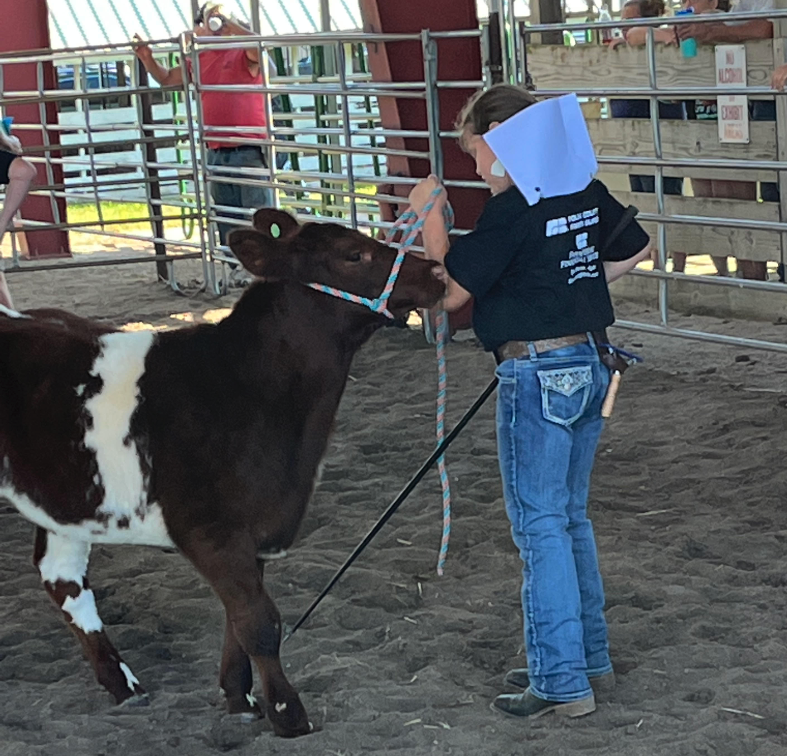 Youth Football Camp gets underway tonight! Incoming grades K-3 will be 5pm-6pm and 4th-8th 6:15pm-7:45pm. Will take walk-ins if you have not signed up yet. With impending weather we will plan on being outside to start and going inside the gym if needed. We ask that you bring an extra pair of shoes.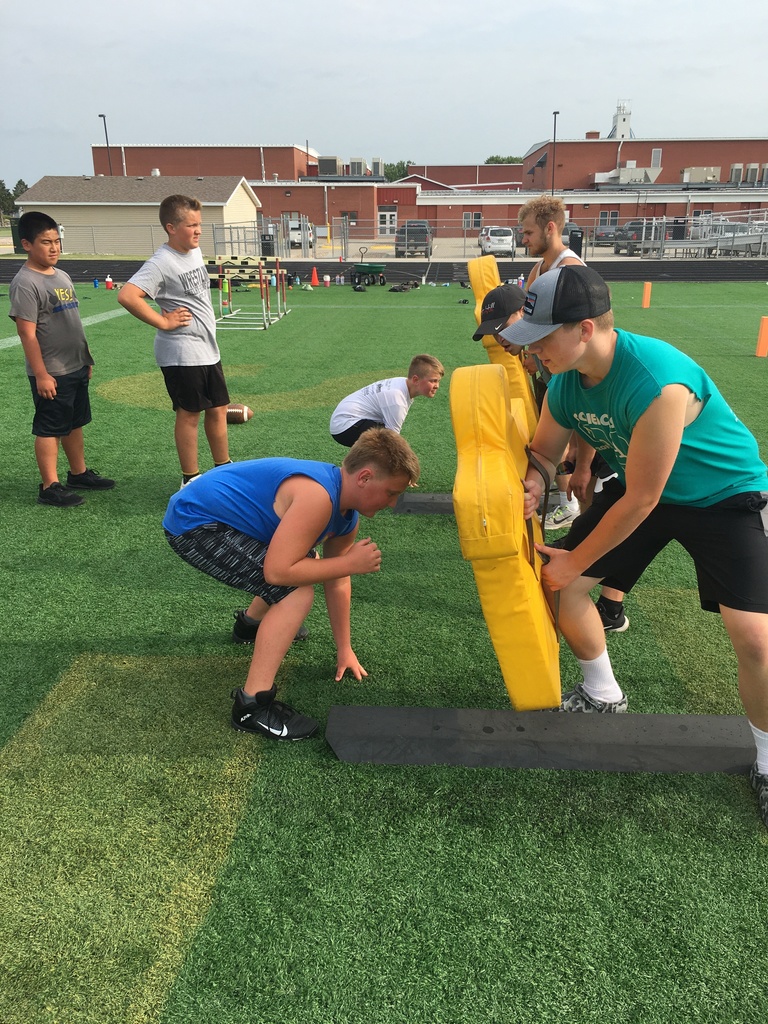 Tomorrow is the last day to sign up for SRC golf camp for boys and girls in grades 5-8! It is on August 2nd and 3rd at Ryan Hill Golf Course from 10:00 a.m. - 12:00 p.m. Take a look at the form and sign on up! Paper versions are available at the school in the offices.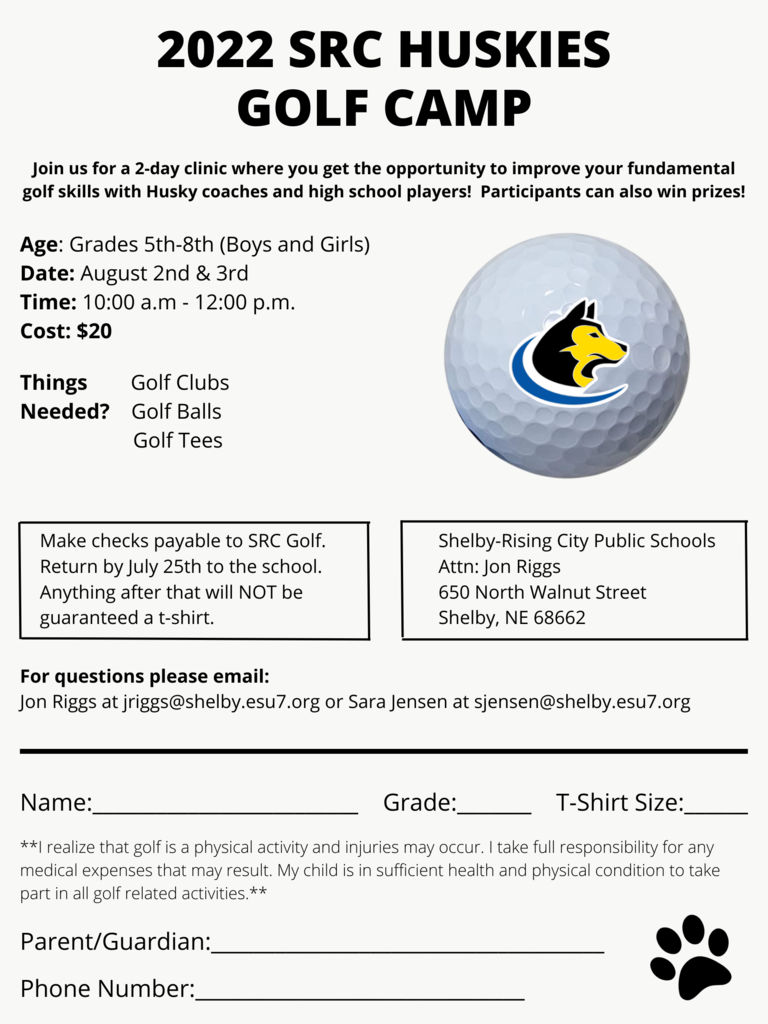 Message from Coach Kubik: 21 players took the opportunity to get better this week and came away a stronger team! Excited to get things started in 2 weeks! #rollskies #huskypower #romewasntbuiltinaday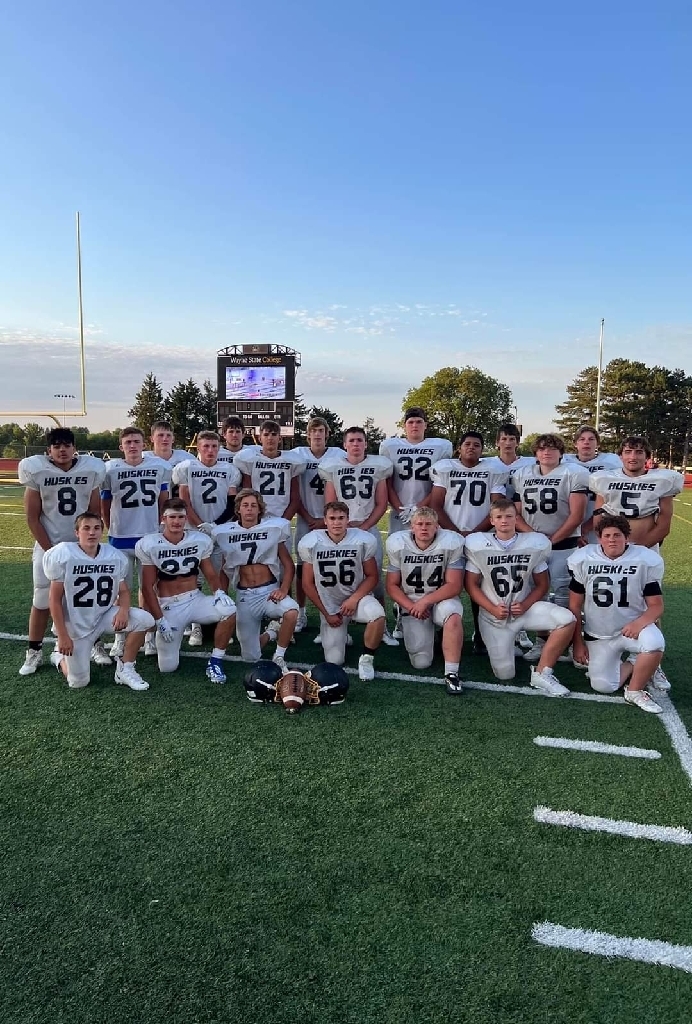 SRC in action! Kaleigh Ruth had a great year in the Nebraska Swine Circuit...what is that? The Nebraska Swine Circuit will operate with the intention of growing and improving the junior swine show industry in the state of Nebraska by promoting competition, leadership development, and providing more exposure for purebred exhibitors. In addition to uniting shows within the state, the Nebraska Swine Circuit will allow members to accumulate points to receive prizes, provide leadership and scholarship opportunities, and become further involved in our industry. Congratulations! #rollskies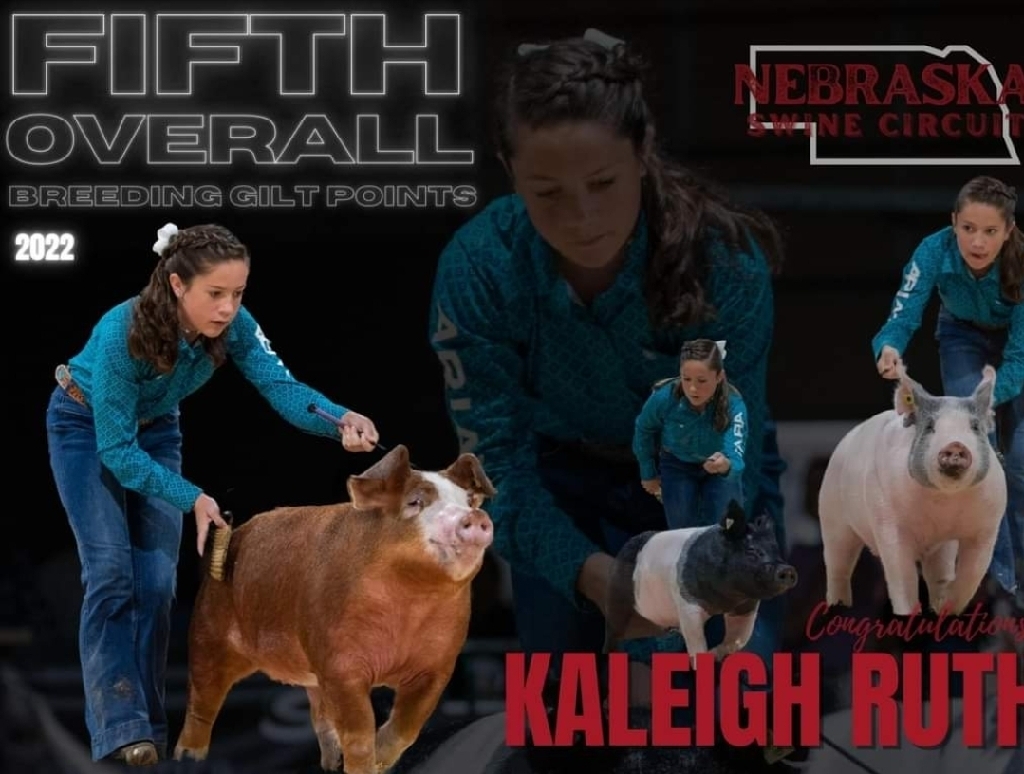 🤼‍♀️💪💪 🤼‍♀️ SRC's Reagan joined Hastings Wrestling Academy and competed in Bettendorf Iowa at the Grand River Rumble National Duals Tournament. They brought home 3rd place! Great job young lady! #rollskies #SRChuskies